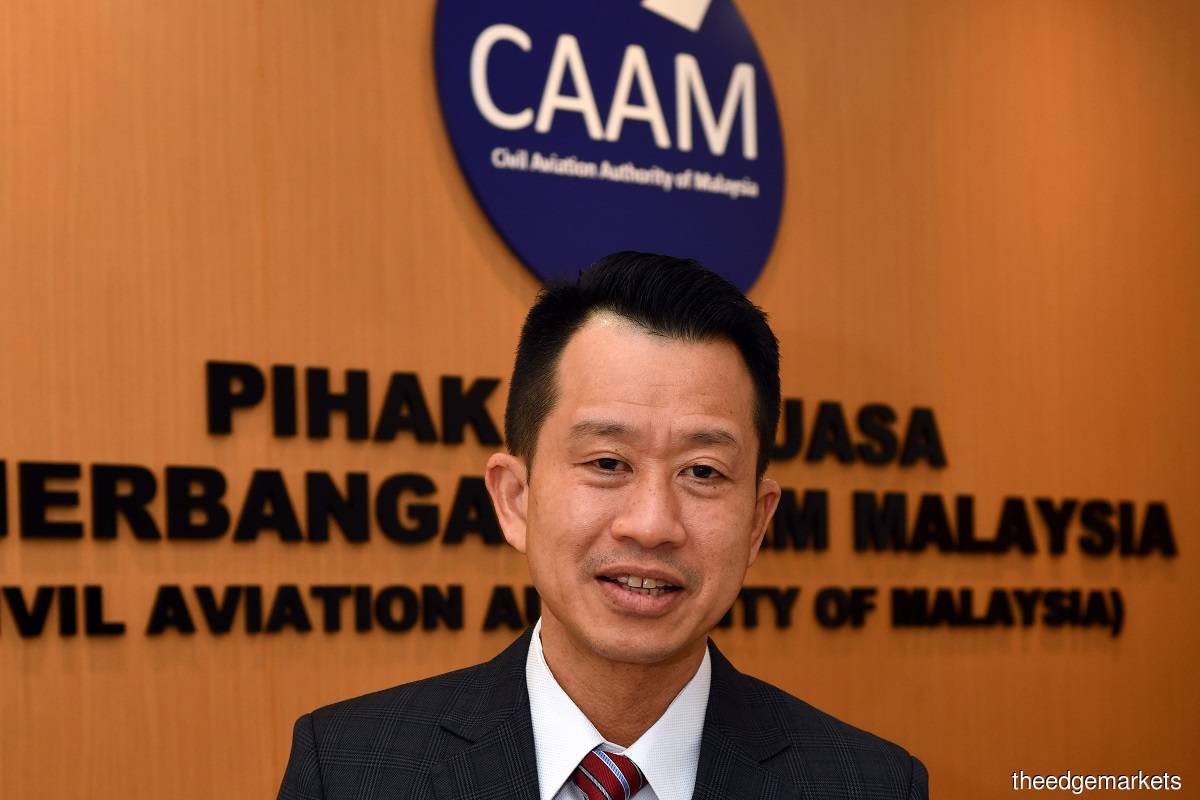 KUALA LUMPUR (Aug 26): The Civil Aviation Authority of Malaysia (CAAM) will be ready for the US Federal Aviation Administration's (FAA) re-audit by the end of September, said chief executive officer Captain Chester Voo Chee Soon.
"By the end of September, CAAM will be ready for a re-audit. It has been a long journey in terms of [preparing] documents, processes, implementation and evidence which I believe will be good for the state of the civil aviation industry in Malaysia," he shared.
Voo was a speaker at the virtual "Airlines 101" session for media today, organised by Malaysia Airlines Bhd.
During the question and answer segment, he added that the timeline and the FAA re-audit for CAAM to regain Category 1 status will depend on several factors, where a lot depend on the borders being reopened, which he hopes will occur this year or in 2022.
"It largely depends on the conditions of the Covid-19 pandemic. However, we are pleased to note that CAAM and FAA have been, on a monthly basis, in collaboration and providing mutual updates on the aviation industry and our state of preparation.
"By Sept 30, we will be ready. However, the actual re-audit will depend on the factors mentioned earlier," he added.
As a recap, the FAA downgraded CAAM from the Category 1 rating to Category 2 in 2019 for failing to meet International Civil Aviation Organization's safety standards.
The downgrade to Category 2 marked a first for Malaysia's aviation safety regulator since it was assigned a Category 1 rating in 2003.
A Category 2 rating means that Malaysian airlines are restricted to current levels of any existing service to the US,  but are not allowed reciprocal code-sharing with US airlines. They will also see themselves subjected to additional inspections at US airports.