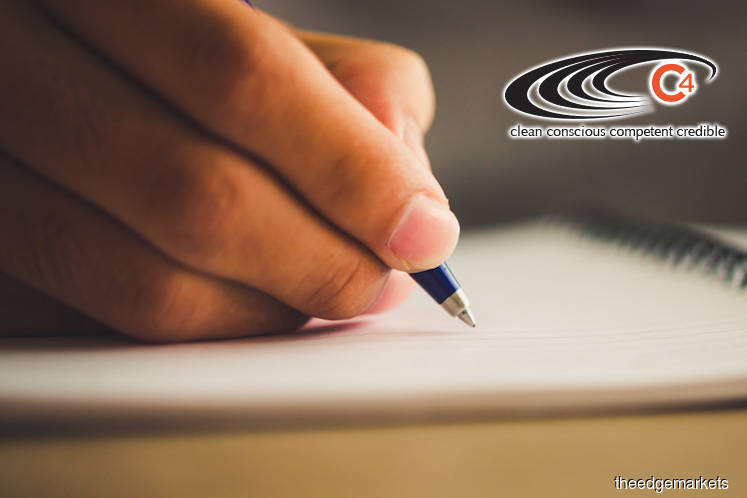 PETALING JAYA (May 20): The Centre to Combat Corruption and Cronyism (C4), a graft watchdog, is reportedly looking to submit findings on alleged corruption in the Taman Rimba Kiara redevelopment project to Federal Territories Minister Khalid Samad.
C4's executive director Cynthia Gabriel was reported by The Malaysian Insight to have said that C4's findings were submitted to the Malaysian Anti-Corruption Commission (MACC).
On Saturday, the MACC said investigation into the luxury condominium and affordable housing project has been reopened and is now in the final stage before submission to the public prosecutor.
"I hope to, see how it goes," Cynthia is quoted as saying regarding presenting C4's findings to Khalid. Cynthia and lawyer and activist Ambiga Sreenevasan will meet with Khalid over the Taman Rimba Kiara case today.
In February, C4 mapped out links between the companies connected to the developer and former federal territories minister Tengku Adnan Tengku Mansor, and the alleged conflict of interest in the case.
"Our interests are corruption scandals and anti-corruption reform. We are following (Taman Rimba Kiara) in its entirety.
"We researched the trail of (the) companies involved and are shocked to find out how directly Ku Nan is benefiting from the project. We are advocates of open tender, and clean and transparent governance."
Yayasan Wilayah Persekutuan owns the Taman Rimba Kiara land, and is a joint venture partner for the redevelopment with private company Memang Perkasa Sdn Bhd. At the time, former FT minister Tengku Adnan was the foundation's chairman, as is current FT minister Khalid now.
According to the joint venture agreement in 2014, Memang Perkasa would bear development costs while the foundation would receive a fixed sum of RM160 million.
C4 found that Tengku Adnan's business associate, Rosmanira Junoh was a link between the ex-minister and Memang Perkasa, as Rosmanira was director of Memang Perkasa from 2014 to 2016.
Cynthia also said that C4 will be revealing findings on other questionable land deals soon. — EdgeProp.my
 
Click here to visit EdgeProp.my for the latest news on all things property