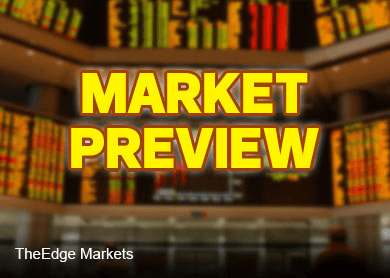 KUALA LUMPUR (May 20): The FBM KLCI could trend sideways today and remain above the 1,800-point level as buying opportunities may emerge after the heavy selldown on Tuesday, and in line with the overnight highs at most global markets.
U.S. and European equities rose to trade near record highs on Tuesday, and the euro tumbled on signals the European Central Bank may accelerate its 1 trillion euro bond-buying program over the next two months, according to Reuters.
The dollar gained 1.5 percent against the euro and was broadly ahead for a second day, while U.S. Treasuries prices fell after data showed that U.S. housing starts in April rose to the highest in nearly 7-1/2 years, it said.
Sentiment at the local market was battered yesterday in the absence of fresh catalysts, but with the impending announcement of the 11th Malaysian Plan tomorrow, there could be some positive movements at the local market and the index be supported sufficiently to stay above the crucial 1,800-point level.
However, the ongoing internal party strife within Umno as well as the cloud overhanging the alleged 1Malaysia Development Bhd scandal still remains a thorn in the sides of investors and could very well cap market gains.