This article first appeared in Forum, The Edge Malaysia Weekly, on October 28, 2019 - November 03, 2019.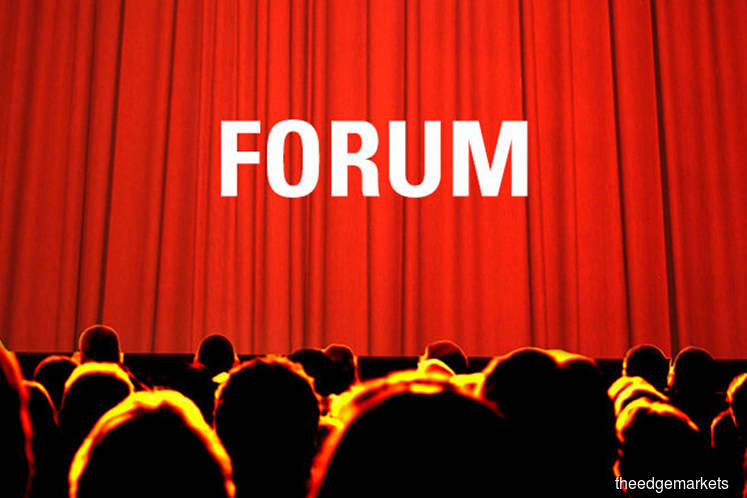 The megawatt smile told the story. It was a year since we'd met: the last time was at Mandarin Oriental when he was en route to finalising a deal with Petronas. This time, it was at the Sepang International Circuit (SIC) with the Petronas Yamaha MotoGP team, a proud fourth in the Constructors' Championship and his pick of rider Rookie of the Year. SIC CEO Datuk Razlan Razali hardly needed to say, "It's been an amazing year."
"Amazing," he says, "because a year ago, motorsport fans were split between those who were upset we'd lost F1 and those who thought it was too much money. Now, with us doing this well and being sponsored by Petronas, there is a feel-good factor and everyone is saying 'wow!' For this year's Malaysian GP, we are expecting 120,000 on race day (Nov 3) and more than 200,000 over three days."
It is also pretty amazing that none of this was planned for 2019. "We are a year ahead of schedule," chuckles the man who doubles as the Petronas Yamaha team principal. But what is totally off the Richter is that he didn't have a team, let alone a rider who is the talk of the paddock. "It just happened," he says. "We were in the right place at the right time. We got lucky.
"We knew that Petronas was knocking on all the doors and nothing was happening. They would have had to wait until 2020 or 2021 before they could do anything: there was just no room for them to participate until this move came along. Like others we could mention, Razali had a vision for 2020 — and he brought his forward.
"Being in a big paddock, we hear things that other people don't and I seized that opportunity. And we also got lucky in terms of our riders. Who would have thought that a rookie like Fabio Quartararo could perform as well as he has this year? People said 'don't sign him'. At that time, two out of 10 people we spoke to said we'd made the wrong decision; now 11 out of 10 say 'we told you so'," he laughs.
"Team director Johan Stigefelt and I were in Assen [the Netherlands] and suddenly Fabio had his first podium. As we looked up at the screen, Johan said, 'This guy'. I looked and wondered, 'Who the hell is he? Spanish? Italian?' Then, they said he was French. I was told the story about him — he was supposed to be the next Marc Marquez. A junior world champion at 14, he suffered because he was badly managed.
"I tend to look at the results rather than listen to the stories. He did crazy times and when he came here everyone had better bikes than him, but he blew them away. The rest is history." Storming to the rookie crown with three races left, Quartararo could still become the next big thing; next weekend, he will already be an honorary Malaysian.
I ask if a team with French and Italian riders based in Brussels might feel detached from Malaysia? He says, "There is a bit of detachment in that sense but we are talking about a world championship in which we have to be mindful of costs. We have to look at logistics.
"Having said that, look at the so-called factory teams like
Honda, Yamaha and Suzuki … they're not based in Japan. Yamaha and Suzuki are in Italy; Honda is in Spain. We are based in Belgium because it's central to everywhere in Europe. As for riders not being Malaysian, when you look at Yamaha and Honda, you don't see Japanese either.
"At the end of the day, when you go into MotoGP category, it's no longer about national components, it's about business. Petronas has a specific objective when it becomes the title partner of the team. Besides the branding and exposure, it's the business part of it. For them, you need to deliver results.
"If we can get Malaysians who can do that, we'll get Malaysians. But there aren't [any]. When we built this team, [top Malaysian rider] Hafizh [Syahrin] was already under contract to Tech 3." Hafiz will be in the top race and there'll be Malaysians in Moto 2 and Moto 3 categories as well.
Fans will notice the improvements off the track too. The troublesome grandstand roof has finally been fixed — at a cost of RM50 million — as have the toilets. But the biggest item ticked from his in-box a year ago was filling the supposed post F1 void — and the roar of an engine as we spoke was a reminder that these days a spruced-up Sepang seldom falls silent.
On-track testing, workshops in the 44 shoplots created and a myriad of events are evidence that Formula 1 is now history. It had become a bit of a circus and being ringmaster was a dubious privilege. It is also one he doesn't miss: "A glance at the Japanese GP was the first time I've watched this season," he says.
No longer tithed to FIA (International Automobile Federation) for north of
US$60 million a year allows him "to promote the circuit as a multifaceted venue. We have events like weddings, running, cycling, all kinds of non-motorsport events and, in the midst of ensuring the team can do its best, we managed to lobby the government to get SIC back to being recognised as an entertainment zone.
"We are doing a lot of things simultaneously to ensure that SIC remains relevant to Malaysia and all kinds of industries. We have more than 40 tenants. It's not 100% motorsport — we have airlines as well, renting our space and putting engine parts here.
"We are bringing in a new event called the Races of Malaysia in December. It's unique, comprises two wheels and four wheels combing endurance and sprints, and has world championship status. And the Japanese Super GT might come back next year through a third party."
Much of this has resulted from the cessation of F1, which brings us to the perennial question. "Does the PM still want it?", I ask. He says, "I think in the beginning he had a few routine questions about bringing it back, but this year we had another good meeting with him. People were still asking, so we had to see how he felt about it.
"He just said that when people ask him if he would like to see F1 coming back to
Malaysia, of course, he says, "Yes, one day." But the media usually construes it differently and says that he wants F1 back. He left it purely to us to decide, so right now, what we are recommending is "not yet". Let us do what we need to do to improve SIC and once the sport improves and the government can afford it, then … never say never. The door is not completely welded shut."
For now, with huge crowds and Malaysian success on the track, Razlan can safely say he has managed to put the vroom back into Malaysian motorsport even with much less horsepower and two fewer wheels.
---
Bob Holmes is a long-time sports writer specialising in football