This article first appeared in Forum, The Edge Malaysia Weekly, on January 25, 2021 - January 31, 2021.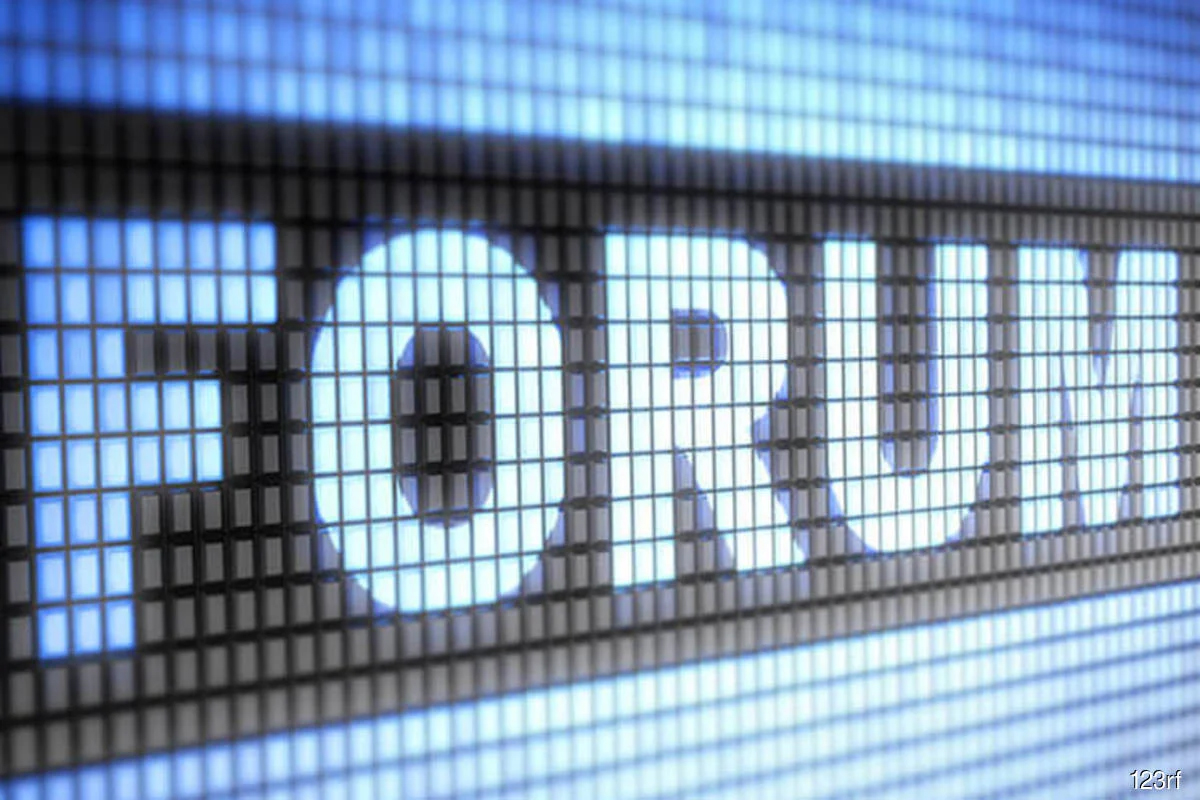 As the new sporting year begins to look ominously like the old sporting year, there has been a timely reminder that even the darkest clouds have silver linings. The Middle East might be the world's traditional trouble spot, but this month it has belied its reputation with some stunning good news. 
It barely made it onto the back pages as fresh doubts and delays over more immediate sports events took precedence but, in this most fractious corner, peace suddenly broke out.
The agreement between Qatar and Saudi Arabia, the United Arab Emirates and Bahrain to fully restore diplomatic and trade relations after 3½ years of bitter feuding was an unexpected but hugely welcome restoration of sanity. 
To many sports fans, it may seem like neighbours settling an argument over the garden fence, but, if it holds, its effect will be far-reaching: the 2022 football World Cup in Qatar being the chief beneficiary.
The sighs of relief coming out of FIFA's Zurich headquarters could be felt around the globe. The game's governing body had been planning a tournament caught in the crossfire of lawsuits and media hostilities, while circumnavigating a travel blockade. It couldn't be sure that a proxy war between participants wouldn't spill over onto the field. 
When the Saudi-led campaign began in mid-2017, feelings ran high. Saudi Arabia and friends accused Qatar of supporting terrorism and cosying up to arch-enemy, Iran. According to one US official, the Riyadh regime had to be talked out of actually going to war. After that, they suggested digging a moat at the border to turn Qatar into an island.
In 2019, the two main protagonists met on the field in the Asian Cup in Abu Dhabi, with Qatar winning a bad-tempered match 2-0. The Qatari players were pelted with shoes — a supreme insult in the Arab world — by angry UAE fans when they edged the hosts in a grudge semi-final match. 
In the final, they beat Japan 3-1 to become Asian champions, but Saudi's Arab News performed editorial gymnastics to avoid mentioning their name in a match report that hailed Japan as gallant losers.
The spat was the last thing FIFA needed in the build-up to the 2022 event, but there was little sympathy: more a case of "you reap what you sow" from the rest of the world still outraged by the way Qatar had been able to "buy" the votes of FIFA's executive committee, more than half of whose members have been accused of wrongdoing without necessarily being criminally charged.
That the tiny speck of a Gulf nation with a lowly football status, just 280,000 citizens and searing summer heat should be preferred to the US or Australia to host this global festival of football seemed beyond parody until the votes were counted.
And when you include human rights violations, restrictions on women, alcohol, dress, a chronic lack of accommodation and the need to play in winter — thereby disrupting the European season — to avoid the heat, it is hard to think of a less conducive host anywhere on the planet. 
Even so, no real enthusiasm was shown for shifting it, given the legal implications. So, Qatar kept building its stadiums of the future while keeping workers in conditions from the distant past. Allegations of "slave labour" were not easily denied, but FIFA knew that, if it had tried to take the tournament away, the hosts would have sued for all the money in Fort Knox.  
Europe, yet to figure out how it's going to shoehorn a World Cup into its cluttered domestic and Champions League campaigns, is now too Covid-weary to argue anymore and has accepted that Qatar will be host.
On the plus side, what can now happen is a regional, pan-Arab World Cup with fans from previously hostile neighbouring countries free to watch, including the football-mad Saudis whose land border has been reopened. 
As a sign that the two really mean to cooperate, the contentious matter of hosting the Asian Games in 2030 and 2034 has also been settled, with Qatar staging the former and Saudi the latter.
All this could have massive benefits for the region in terms of business and political harmony. After all, certain countries have even been establishing relations with Israel. 
A lone positive from the blockade was that it caused FIFA president Gianni Infantino to drop his hare-brained scheme for a 48-team World Cup — yes, in a country a third of the size of Belgium. But, in the current climate, it's not beyond the realms for a handful of games to take place beyond Qatar's constraining borders as a gesture of goodwill to former antagonists. 
But one contentious issue remains: Saudi Arabia's BeoutQ's blatant pirating of Qatar's BeInsports' coverage is the cause of considerable acrimony and a World Trade Organization investigation. A solution to that would be a huge bonus, not least to the English Premier League and the wider war against piracy.
Still, it will come as a huge relief that travel to the Gulf should now be hassle-free. Given the demands on players and lack of time for proper preparation, the last thing needed was an unnecessary diversion and a sense of being under siege. 
Although this is still unlikely to convince many fans from the West to go, given the many other deterrents, it should at least reassure players and officials. As will the short distances to venues with Advanced Cooling Tech air-conditioning and other cutting-edge accoutrements.  
One of the region's legendary players, Egypt's Mohamed Aboutrika, now an ambassador for Qatar 2022's Supreme Committee for Delivery & Legacy (SC), has hailed the significance of the first World Cup to be held in the Arab world. 
Speaking at the Amir Cup in Doha on Qatar's national day in December, he said: "Hosting the first World Cup in this part of the world provides a much-needed opportunity to change many of the negative perceptions that people have about this region.
"It will prove to the world that we are able to organise a mega sporting event to the highest standards — and in a way that reaffirms a commitment to innovation, while continuing to be inspired by the region's rich traditions."
Hassan Al Thawadi, general secretary of the SC, said: "I've always dreamt big and said this is a World Cup to bring people together — and, goodness knows, after Covid, we have to come back together. We need to get over this and celebrate collectively during Qatar 2022." 
To be frank, a World Cup that most fans regard as being stolen and are deterred from going to because of the host's repellent laws is always going to keep far more people away than it brings together, but it could have been worse. In a Covid-19 world, football should at least be grateful for that.
---
Bob Holmes is a long-time sports writer specialising in football