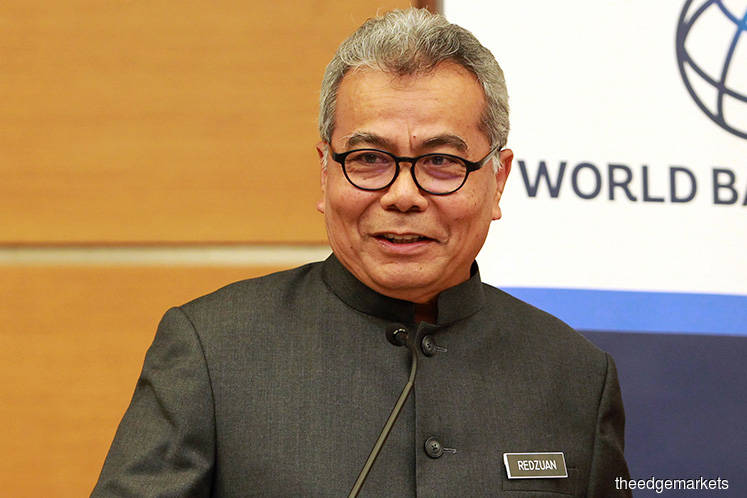 KUALA LUMPUR (Oct 14): The Ministry of Entrepreneur Development (MED) called on more government-linked companies, multinational corporations, large corporations and leading small and medium enterprises to participate in its Vendor Development Programme (VDP). 
Its Minister Datuk Seri Mohd Redzuan Yusof said this would increase the marketability of local vendors as VDP was aimed at producing and encouraging more entrepreneurs, especially from the B40 group, to be at the forefront in supplying manufacturing parts and components, as well as manufacturing-related services.
"To date, there are 21 anchor companies and 1,354 vendors participating in MED's VDP," he said in his speech at the Sale Share Agreement between Ni Hsin Bhd and Satumarin Sdn Bhd, here today.
Earlier this year, MED had formed a partnership with Petronas in the oil and gas (O&G) sector to establish a specific VDP, called 'Lestari Programme, to raise the capabilities of local firms.
"The Lestari programme is the benchmark for other anchors to empower their respective Bumiputera vendor programmes and help boost the local business sector.
"We have to start implementing a multiple-tier vendor ecosystem to allow more local players to participate and be competitive in the market," Mohd Redzuan said.
He pointed out that Satumarin Sdn Bhd, which is a Petronas-licensed company, provided a broad range of marine specialised services for O&G industry within the Southeast Asia region, should be an example for other Bumiputera companies in Malaysia growing their businesses.
"Today's formation of this alliance is also in line with the ministry's plan to raise the capabilities of local firms in the O&G sector," he said. — Bernama