This article first appeared in Forum, The Edge Malaysia Weekly, on February 18, 2019 - February 24, 2019.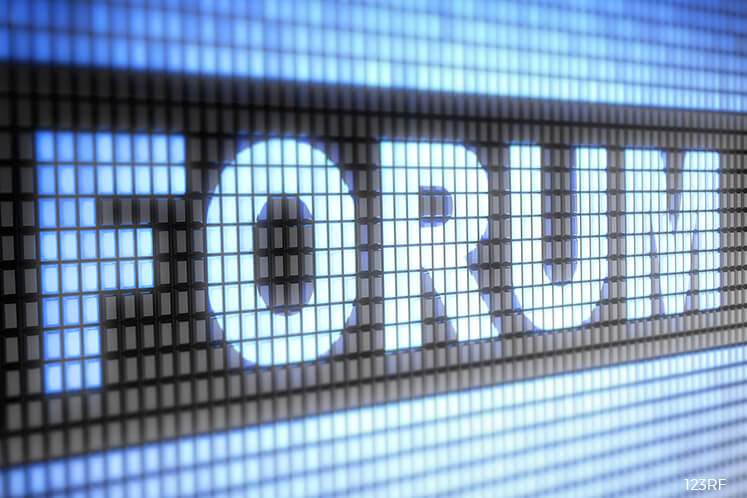 Whisper it softly, but the transformation of Malaysian football is picking up pace. After Harimau Malaya's run to the final of the AFF Suzuki Cup suggested that the Football Association of Malaysia's (FAM) Roadmap is based on more than just an android voice on Waze, a new domestic season dawns with similarly positive vibes about the direction of the club game.
The Malaysian Football League (MFL) takes further strides towards becoming a modern professional operation while next month the country will have its first ever representative, Johor Darul Ta'zim (JDT), take part in the Asian Champions League.
As any fan will know, national leagues and national teams are seldom conjoined twins or even interdependent. Indeed, the histories of Brazil and England offer evidence that the opposite might be the norm. But as it happens in Malaysia right now, progress on both fronts may not only be related but down to a literal example of brothers in arms.
Driving the league towards economic sustainability is Kevin Ramalingam, CEO and elder brother of FAM secretary-general, Stuart. The purviews are very different but, when it comes to raising standards in Malaysian football, their modus operandi — at club and country levels — bear more than a resemblance.
Kevin, now in his fourth year in charge, concedes that this is a vital season if the hope of a fully privatised league is to be fulfilled. "The Super League is a new model and it has taken us three years to win over the traditionalists," he says. "At first, there was a lot of scepticism and negativity — not just from teams but from media outlets — and we had to prove ourselves. We have done that and now people are a lot more supportive.
"In terms of revenue, we are now able to distribute RM3 million per annum to Liga Super teams compared with the RM250,000 they got when it was under [the old] FAM [regime]. They now believe in the structure as do sponsors such as AirAsia and Maybank."
Even second-tier (Liga Premier) clubs receive RM1 million per year.
This was made possible last season when MFL secured a RM480 million eight-year deal from unifi — described as the biggest in the history of Malaysian sports. It came a week after Iflix agreed to livestream all Liga Super and Piala Malaysia (Malaysia Cup) games as well as selected ones from Liga Premier and Piala FA (FA Cup). If these were groundbreaking deals, progress has not always been easy.
"You cannot just take something that is 50 or 100 years old and transform it overnight," Kevin says. "There are teams that were playing in 1921 that are still playing today. We have got a 100-year-old problem! We cannot solve it in two or three years. We have to hold their hands and show them how we want to change things."
A lack of accountability has stymied Malaysian football for generations. Indeed, the structure of state-run clubs has proved fundamentally flawed, as the CEO explains, "The inherent problem is ownership. With proper ownership you will not let the team be loss-making, not paying salaries and so on. As an owner, not only would you get into trouble but you would not run your business that way.
"State clubs are not owned by the states — they are owned by no one. The structure of the state FA sees the president voted in by affiliates within the state. He is then nominated to be elected the president of the state team. Is he the owner? No, he is not. He is a guy who has just been put there for four years with a term to manage the association. He is not like Tony Fernandes, who owns QPR or Vincent Tan who owns Cardiff City [in the UK]. This is the problem.
"They don't look at it long term enough because they may only be there for a short term. They do not know how long they are going to be there. Some of these people who are politicians may have greater federal government ambitions so they are not even interested to be there for very long."
A shining example of long-term is none other than Tunku Ismail Ibni Sultan Ibrahim, Crown Prince of Johor, commonly known as TMJ, who is not only president of JDT but chairman of MFL. Kevin says: "Because of that ownership, he invests in the long term. He builds a training ground. I think the dome itself cost RM20 million. The
reality is that he sees it as RM1 million a year for the next 20 years. But a team that does not have that long-term vision will not invest."
With five league titles in the last five years, JDT have shone the light for the likes of MIFA, who rebranded to become Petaling Jaya City, Felda, who are attracting large crowds in Jengka, and even PKNP in Manjung, Perak — to convert to an ownership model by the 2020 deadline. It is the most radical change the new regime is imposing and any club that doesn't comply will not be granted a licence.
Only then can Kevin hope to fulfil his wider goal of establishing a vibrant football industry. Asked where MFL stands in regard to the road map, he revealed a long-term plan of his own: "We are working on our 50-year blueprint which we will launch in April this year. We have that [target] and take into account the goals that FAM want to achieve as well. And make sure we are party to them achieving national success.
"But we see ourselves as a key component in Malaysian football achieving these goals by creating a Malaysian football industry. So we want to have an economic footprint. Today, if you look at Malaysian football, the footprint would be about RM500 million in terms of the league as a whole. Salaries to players, people with contracts, people supplying services.
"Our goal is to go beyond RM1 billion. So, only when we create a relevant footprint does it become sustainable. Then we can grow the base of footballers and create a bigger pool of players for the national team to pick from.
"We are also looking to improve the lower leagues of our pyramid and refereeing too. But more importantly, if we have a vibrant industry we can create a more exciting competition at different levels. In order to be sustainable we must go beyond RM1 billion and the road map is taking us there."
"Transforming Malaysian football" is MFL's tag line and appears on its website, and even business cards, but progress could have been faster though. A bone of contention is how broadcasters have seriously undervalued the local league.
Describing taking over "an empty shell" four years ago as "the scary point" — they did not have a single contract with a broadcaster — Kevin and his team fought a losing battle to convince an English Premier League (EPL) obsessed industry that the local league had more eyeballs.
Even though derived from a hotchpotch of sources — unifiTV, iflix, Media Prima and RTM — the viewing figures are certainly eye-popping. In 2018 a top MSL match had 6.8 million viewers, which is 10 times what the top EPL match attracted.
"You cannot deny that regardless of our standard of football, compared to other countries, it is still the biggest thing in Malaysia. Our cup finals are the biggest events — viewership-wise, attendance-wise, we have got a very big following. From February to November every year, it is massive.
"But what perplexes us is that, locally, a TV company is willing to pay US$80 million a year for the EPL rights but wouldn't even pay US$6 million orUS$7 million for the local league. What they are basing their value proposition on we really don't know," says Kevin
Chief commercial officer Winnie Chan says: "Our edge now is our own digital channel with not only all the live matches, but plenty of ancillary content that fans do not get elsewhere, which goes direct to the consumer. We are currently offering it free to viewers, but in the long run, advertisers and subscribers are going to be our main revenue source where broadcasting is concerned."
A privately owned, fully-professional Malaysian football league with its own broadcasting channel may sound like science fiction to some, but it is closer to becoming a reality than many people think. It may even happen by 2020.
---
Bob Holmes is a longtime sports writer specialising in football
Save by subscribing to us for your print and/or digital copy.
P/S: The Edge is also available on Apple's AppStore and Androids' Google Play.