This article first appeared in Forum, The Edge Malaysia Weekly, on January 20, 2020 - January 26, 2020.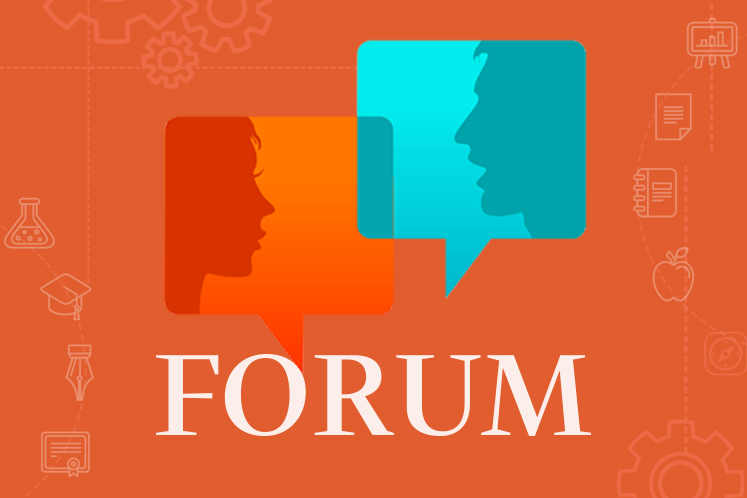 Greed is good," insisted Gordon Gekko in the 1987 hit movie Wall Street. But its wolverine offspring in 2013 left him looking more like a philanthropist. For corporate raiders, read sports rulers: it will not be long, you feel, before the movers-cum-shakers say 365 days are not enough to shoehorn all the money grabs into the calendar — and demand that brakes are put on Earth's orbit.
Forgive the cynicism but how else to react when broadcasters call the shots, rich sports are getting richer while players are getting crocked and fans are getting bored. Not only do the non-playing suits turn a deaf ear to the complaints of coaches, they clearly do not get the message: "Less is more."
Predictably leading the gold rush are golf, football, tennis, cricket and rugby. And this is not counting the diversions of others to the desert ATM of Saudi Arabia. The blind pursuit of profit is endangering the sports themselves, let alone their star performers, and all for dubious short-term gain.
Football's World Cup is being expanded to 48 countries, the six-week long Rugby World Cup plans to go from 20 to 24 even though five or six are already just making up the numbers; golf, cricket and tennis are concocting new money-spinners. But this obsession with gigantism is setting off alarm bells.
International footballers' union Fifpro have produced a 40-page report on the dangers called "At the Limit" and calls for "a mandatory off-season break of four weeks". General secretary Theo van Seggelen explains, "Players are being repeatedly asked to play at their limit without sufficient rest and recovery and some are struggling with sustained periods of mental and physical strain." Exhibit A is Son Heung-Min, Tottenham's South Korean star, who flew 110,600km and played 78 games for club and country last season.
The crammed Christmas programme brought the usual protests from top English Premier League (EPL) coaches. Liverpool boss Jurgen Klopp, who could pick from only 12 fit senior players, called it "a crime", and resorted to sarcasm, "Try to think one time about the players because without them, it does not work as well."
He added, "It is about quality, not quantity. The problem is real football people are not involved in talks..."
"I completely agree," said Manchester City's Pep Guardiola. "Less games. Less fixtures, less competitions, more recovery."
Even when the power brokers do heed the warnings, they do so with a grudging, half-baked fudge. After decades of legitimate gripes, the EPL is introducing "a mid-season break" from Feb 8 to 22 but it will be after most of the damage has been done.
To placate the broadcasters, football will not actually stop. Half of the teams will take two weeks off, then the other half will do likewise, but with an overlap, so there are no blank weekends for the TV companies.
If there is an element of sense in this, for many clubs, it will be too little too late. If you are bottom at New Year, you tend to go down and Spurs and England captain, Harry Kane, has already suffered his annual breakdown.
As with politicians, the words of sport's mandarins are not what they seem. Just as the break is not really a break, a cut is not a cut — indeed, a slight trim can be a cunning ploy to make room for a more lucrative new addition. Take cricket's plan to reduce Test matches — the highest form of the game — to four days from five.
Many stars have warned it will compress the plot twists and lessen the drama — leaving devotees feeling like binge watchers on Netflix. But traditionalists will be even more upset when yet another new format — The Hundred — is thrust upon English fans in July.
To try "to sell the game to millennials and mums" — their words, not mine — a 100-ball version of the Twenty-20 game is to be played by eight new "franchises"! In this case, the hated "f" word rides roughshod over a county structure that goes back to the 18th century.
There was even a draft in which players were mixed and matched to new creations such as Oval Invincibles and Trent Rockets. It is akin to football sticking Liverpool's Mo Salah and Manchester United's Marcus Rashford in the same team, basing them in London, and expecting locals to support them!
But cricket's bean counters claim to have backers as they are targeting a younger audience's shorter attention span, which is typical of a sport that has sold more of its soul than any other in pursuit of Mammon.
With tennis's three greatest players, Roger Federer, Rafael Nadal and Novak Djokovic all well into their 30s, the sport has been busy revamping its team competitions. The Davis Cup — a global tournament between nations begun in 1900 — was given a controversial makeover last year and held in Madrid at the end of November  to mixed reviews.
Early this month, the same leading tennis nations found themselves facing each other in Australia in the ATP Cup. The answer from most critics, when asked what's the new tournament like was "Same as the old tournament".
Nadal noted, "Two World Cups in one month is not real … that is confusion for the spectators, and we need to be clear in our sport. For the health of our sport, it is mandatory that we fix it."
But always first to the juiciest cuts of the carvery is golf's PGA Tour, which has a history of starting the following season before the current year is over! In 2019, there were no less than 11 tournaments before Thanksgiving (Nov 28) but at least the organisers now have the decency to call it a "wrap-around 2019-2020" format even though there is no seasonal need to do so.
Golf is now squeezing its four Majors into just 15 weeks to accommodate the FedEx Cup — the most blatant example yet of awarding huge bonuses to the super rich. While the Majors are the Blue Riband events, the first prize is less than US$2 million. To help ease his penury, the FedEx winner collects US$15 million.
But even this has not stopped the whinging. The objection is that the Majors are still the most prestigious events and what they dreamed of winning when players took up the game. By cramming them into less than four months, there is no time to recover from injuries or poor form before the next one comes round.
US Ryder Cup player Brent Snedeker spoke for many when he said, "We would love to see a month break in October or November. We are having less and less choice of how much we play just because of how the Tour stacks up right now."
If this does not tell us that sports, to quote an old parable, are in danger of seeing their "food grow rigid and drink harden", it is hard to know what will. You fear that unless they put more people that can handle the bounce of a ball instead of the share market in charge, like Midas, they will soon be washing their hands in the river.
---
Bob Holmes is a longtime sports writer specialising in football