This article first appeared in Forum, The Edge Malaysia Weekly, on February 17, 2020 - February 23, 2020.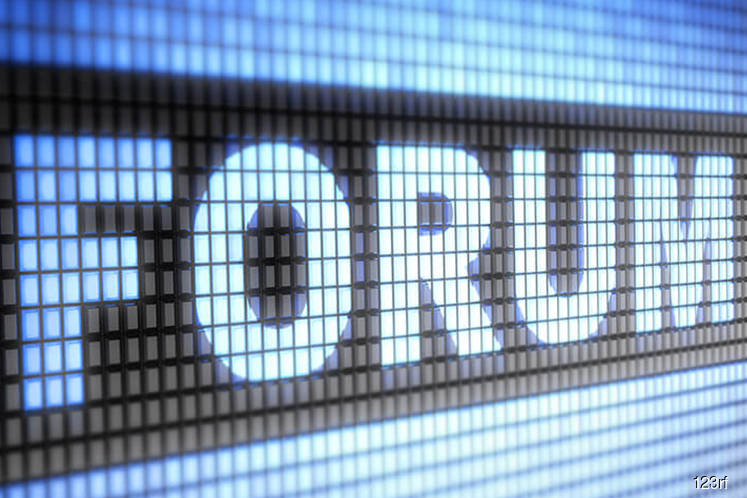 At first glance, it may look like Malaysia's very own "Man City" or "PSG". Or just another ego-driven, expansionist takeover of the kind that oligarchs, sheikhs and Chinese corporations foist upon European football clubs these days.
But Johor Darul Ta'zim (JDT) FC's metamorphosis from struggling nobodies to Asian Football Confederation (AFC) Cup Club of the Decade (JDT won an online public poll with 80% of the votes) is altogether different: it has dragged Malaysian football along with it too. And the opening of the beautiful multimillion-ringgit Sultan Ibrahim Larkin Stadium later this month is fitting testimony to the stunning progress being made.
The man behind it — Tunku Ismail Idris Abdul Majid Abu Bakar Iskandar ibni Sultan Ibrahim Ismail or TMJ as he is known — talks of his brainchild becoming Malaysia's first RM1 billion club within two years.
The 40,000 all-seater stadium is a scaled-down version of Beijing's iconic Bird's Nest and incorporates aspects of more modern arenas such as the £1 billion palace of Tottenham Hotspur in London. The opening ceremony is on Feb 22 and the opening match is the Charity Shield clash against Kedah on Feb 28.
Rising majestically just to the north of the Iskandar Development Region, the location of the Southern Tigers' new lair is also significant: a vibrant football club housed in a state-of-the-art venue is seen as an integral part of this long-term project's grand design.
So, as with those aforementioned foreign enterprises, football is not the only thing — but here, at least it is the main thing. Because it is not just about Johor's football, it is about the entire country's, which was in a similar moribund state just a few years ago.
As transformations go, they do not come any more drastic. Root and branch reform does not cut it — what has happened to Johor, in particular, has been seismic. The tectonic plates shifted, the foundations shook and the upshot has been unrecognisable.
Total dominance of the local game has seen 14 trophies roll in as if off a production line: among them six Super League titles, two Malaysia Cups, one Malaysia FA Cup and one AFC Cup. The knock-on effect has seen a new verve and resilience in the national team: JDT players are its backbone and they bring their raised standards with them. The tail can sometimes wag the dog.
It all started with a plaintive cry for help back in 2012. From the double-winning glory days of the 1990s, the Johor club (JFA) had slipped to the second tier and the crowds had not just dwindled, they had disappeared. Local rival JFC languished in the first with no more than 200 watching. TMJ was one when he heard a fan shout, "Save our football." He was taken aback.
"That night, I told myself that I was going to change the face of Johor football," the crown prince declared. His solution was to amalgamate the two clubs under the JDT banner.
As former journalist turned head of content at JDT, Vijhay Vick, describes it, "until TMJ came on board, it was quite amateurish. He wanted to rebrand and focus on one team — JDT with JDT2 as a development team". Crucially, he did not stop there.
Malaysian youngsters have long been lauded by a succession of foreign coaches, but they fall away in the late teens. By introducing JDT3 and JDT4, TMJ has provided a pathway for this age group to navigate the wilderness years. And there are development squads all the way down to Under 12s.
As if that were not enough, the facilities are worthy of the big boys in Europe. The stadium is the focal point of a 70-acre Sports City that will later include a state-of-the-art training centre. The pitch looks good enough for snooker and will suit the passing style that is the hallmark of all JDT teams.
It is lovingly tended by celebrated Japanese groundsman Hiroi Koichi, whose team of 30 look after 10 pitches in all, most of which are being grown outside the complex. Supervising the academy is technical director Alistair Edwards, a former Australia international and veteran of the M-League.
Summing up, Vick says, "What happened was rescue, reform and rebrand. And it worked as Johor businesses backed him, and fans — what fans? — didn't complain. TMJ sees football as a unifying factor for his people and we now have many fans who are non-Malay. We even have season ticket holders who are Chinese and Indian — you don't see that anywhere else. He has built a brand that Johoreans can be proud of."
Turning his attention to the league, TMJ became chairman and gave the structure a similar shake-up. Although widely welcomed, many Malaysians have greeted his impact with less enthusiasm and, in some quarters, with a fair bit of cynicism. Finding he could not get things to work as well as in his home state, he stepped down last year.
So, for a bit of perspective, I asked that renowned supporter of local football and distinguished commentator, Dez Corkhill, for an opinion on this royal intervention.
He says, "It's been a great thing for Johor. He defends Johor, he lives for Johor, dies for Johor, breathes Johor, everything Johor. He tries to drag the rest of Malaysia up with them, leading by example. He's brought in quality players and quality coaches. He's saying 'Here's what works, guys. Yes, it costs money but it works.'
"The two major things he did [for national football] were to separate the league from the national team so shareholders of the league are the 24 top-flight teams. So, it's in their interests to do things professionally and generate income. The reason he did that was because the football associations were so politically motivated and he had to get rid of all that."
Although "overwhelmingly positive about JDT", he says, "I do have concerns. I fear the stadium is too big. They don't get the crowds. TMJ had a moan about poor crowds last season, but at least they can close the top tier and keep the noise in. It's a great stadium with fans close to the pitch, so there should be a good atmosphere."
He also thinks JDT are intended for the long haul — like the Iskandar project itself — but in the meantime, he is hopeful of at least a two-horse race this season as Selangor finally appear to be getting their act together.
As for the comparison with elsewhere, he thinks it is more like Chelsea with the intention to become self-sustaining, although you could not get a greater contrast between TMJ and the Blues' diffident Russian owner, Roman Abramovich. Corkhill says, "TMJ is sensational for Malaysian football, but he sometimes upsets people with what he says."
Jealousy has a lot to do with it. Ego? Yes, certainly. No one would say TMJ was not prominent in the queue when the things were handed out. An avid football fan, he lists David Beckham, Luis Figo and super-agent Jorge Mendes among his contacts.
In truth, Malaysian football was not prepared for such drastic surgery, but it is already looking a lot healthier for it — both at club and national levels.
---
Bob Holmes is a long-time sports writer specialising in football