This article first appeared in Forum, The Edge Malaysia Weekly, on October 1, 2018 - October 07, 2018.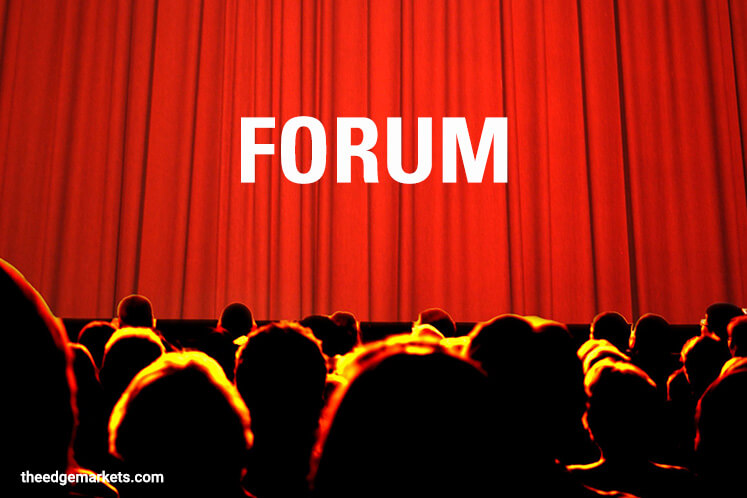 When Tiger Woods first began to rule the fairways, his father Earl did not compare him with golfing greats such as Jack Nicklaus and Arnold Palmer: he compared him with Gandhi and Mozart.
Two decades on, and after a fall just as epic as his rise, Tiger is still not being bracketed with mere mortals — he has been put in the same flight as Lazarus.
His victory at the Tour Championship last weekend was his first for five years — five long years in which he had been to hell and back and, as a top golfer at least, had read his own obituary.
Everyone loves a comeback and none more than the ailing golf industry. With memberships, spectators and sponsorships dwindling the world over, the venerable old game needed a shot in the arm. Tiger took one in the back — had spinal fusion surgery — and is now the proverbial two-footer away from one of the most improbable revivals in sporting history.
A slightly warmer putter and he could have won the last two majors — indeed, many thought he had given his dominance of the headlines. "Second", as he was at the USPGA or even joint-sixth (at the British Open), is no longer "nowhere" where Tiger is concerned.
From the PGA blazers to the bartenders picking up extra tips when members crowd the 19th hole to see if he can win another major again, it is most definitely somewhere. For American network CBS, it was somewhere in the region of a 69% rise during the final round of the PGA in August; NBC had a 37% boost from the (British) Open in July, whereas for the US Open in June, Fox Sports suffered its third lowest tally ever — after Tiger missed the cut.
Another vital sign is the decline in the number of golfers in the US from a peak of 30.6 million in 2003 (following the Tiger Slam of 2001/02 when he held all four majors) to 23.8 million in 2016 (when he missed all four majors and 230 courses closed for good). As the US$70 billion golf industry dwarfs the rest, it is a bellwether of global sentiment.
Tiger's resurgence did not begin until after a successful back surgery — his fourth — in April last year. Unable to play again until late November, he was encouraged by an eight-under par showing at the Hero Challenge to end 2017 ranked 656th in the world — up from 1,199th. As his confidence grew, so did expectation levels and at the Valspar Championship in March, his 23rd place finish was enough to see NBC record a 190% increase in viewers (on 2017).
The Tiger Effect was widespread with Apex Marketing reporting that Nike received US$5.8 million's worth of social media exposure besides US$5 million from television. Elsewhere, equipment maker Callaway, none of whose companies sponsors Tiger, reported a 20% rise in its share price. After a long lapse, the roars were back, both on the course and in the boardroom.
This year saw advertising revenues soar by 35% for all four majors, while a weekly badge for the Masters almost doubled in price from last year's US$3,722 to US$7,684. Ball manufacturer Bridgestone CEO Angel Ilagan told CBS that "if Tiger won [the Green Jacket] the company would be in trouble as they simply couldn't make enough product [sic]".
Tiger didn't win and, just like his predicted influence on the rest of mankind, a 15th major remains elusive. Yet the figures — and the frenzy — are even greater than the first time. And it is not even his Second Coming: it's his third.
He regained his world No 1 spot after his scandal-plagued plunge down the rankings in 2009/10. That was after it was revealed he had more mistresses (17 and counting) than majors (14 and stalled). But injuries soon had him slipping out of contention and out of the game altogether.
Failed surgeries and aborted comebacks took it in turns to write his golfing obit. But the all-time and excruciating low was still to come. It was reached in May last year, when cops found him slumped over the wheel of his Mercedes on a Florida highway, fast asleep but indicator light flashing, at 3am.
The subsequent sobriety test was a humiliation the royal and ancient game could not bear to watch. It was a cocktail of drugs — not drink — that had rendered him comatose. In the mugshot that went around the world, no Wanted Man has ever looked more haunted. There seemed no way back.
You could name your price with the bookies on him winning again; you could name your price on him playing golf again. He doubted it, too, but somehow he found a way. As far as the game goes, he really has come back from the dead.
Tiger Mania has no borders and nor does the Tiger Effect. Here in Malaysia, Astro confirms the trend. Viewers of tournaments in which Tiger played (BMW-82,000 households), Dell (62,000) and Northern Trust (37,000) all on its Golf Channel, plus the PGA (96,000) on Fox Sports, overwhelm the Wyndham (17,000) that he missed.
Golf scribe Chris Solomon of No Laying Up sums it up best when he says, "There's no one who has ever meant more to their sport", while fellow pros know only too well what he means to them — he has more than doubled the game's prize money.
Tiger is taking part in the biennial Ryder Cup between the US and Europe in France, ironically, one of the few bits of stony ground where the Tiger Effect may be lost. Franck Riboud, head of the host country's only golf major, the Evian Ladies Championship, plays down the potential impact on a largely agnostic audience. But in doing so he still gives a nod to the great man.
"The best ambassador for golf in France is going to the next French champion at the same level as Tiger Woods," Riboud told Reuters. "Perhaps it's crazy but that's the thing we have to dream about."
Meanwhile, golf's converted continue to pinch themselves that Tiger, now a balding 42-year-old, really has returned. The mania has been ratcheted up in direct correlation to the depths he plummeted, but also because his successors are simply not box office.
Now much of the golf world is willing him to win another major and close on Nicklaus' record of 18. With Tiger, nothing can be ruled out. He may not be in Gandhi's or Mozart's league but, like Muhammad Ali did, he transcends the sport. Golf should make the most of it while the Tiger economy has its roar back.
Bob Holmes is a longtime sports writer specialising in football
Save by subscribing to us for your print and/or digital copy.
P/S: The Edge is also available on Apple's AppStore and Androids' Google Play.