This article first appeared in Forum, The Edge Malaysia Weekly, on April 1, 2019 - April 07, 2019.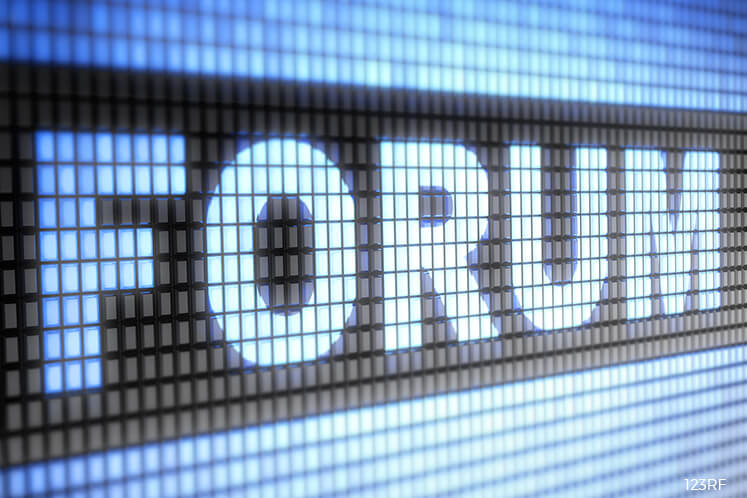 Not since the old Mafia bosses used to come to carve up the spoils had this Lower Manhattan eatery seen such a clandestine assembly of foes. It was October 2017 and around one of Locande Verde's dark wooden tables were seated the bosses of Manchester United, Liverpool and Arsenal — the American-owned half of English football's Big Six who were plotting a carve-up of their own. And perhaps a little pasta.
We are indebted to Football Leaks for the details, but are all too familiar with the motive. Imagine Don Corleone being told there were far bigger pickings to be had if only this Champions League business could be sorted.
Not in the manner of the Malaysian 1994 match-fixing shambles or Italy's Calciopoli scandal in the 2000s, but the risky qualification nonsense — guaranteed participation every season plus weekend kick-offs to maximise the viewing figures being the way to go. No precise stats are possible but the talk is that broadcasting revenues would be "several levels above" the eye-watering highs of today.
Of course, only the big "families" would be invited. A leaked document sent from Spanish company Key Capital Partners to Real Madrid and seen by Der Spiegel spilled the bolognaise sauce. It suggests that the 13-times European champions would be joined by Barcelona, Manchester United, Manchester City, Chelsea, Arsenal, Liverpool, Bayern Munich, Juventus, AC Milan and Paris Saint-Germain in a closed shop affair.
Making up a 16-club league would be Atletico Madrid, Borussia Dortmund, Olympique Marseille, Inter Milan and Roma, who would appear as "initial guests". Their second-class status would be underlined by their being liable to relegation — a fate the aforementioned "founder members" would be exempt from for 20 years. Oh, and all these clubs would cease to participate in their domestic leagues.
What would be left? What about local derbies? What about a century or more of history and tradition? What about the fans in both home nations and global diasporas? What about clubs being relegated despite finishing higher than others who are not? At this stage, if anyone had the temerity to mention such trivialities, cue collective guffaws.
OK, forgive the slightly jaundiced and tongue-in-cheek take on the proposed European Super League but, like climate change — and there are deniers here too — it is coming. Not until after the current contracts expire perhaps, but it could be coming by stealth.
The New York meeting was leaked, along with other documents, late last year to universal damnation.
"It would be the death of football," was the unanimous view of apoplectic fan groups while UEFA president Aleksander Ceferin gave an "over my dead body" response when he declared, "It won't happen. That's a fact."
So, why then did he agree to discuss the matter this month?
Not taking some pretty emphatic "nos" for an answer and sensing that UEFA needed support in its war with Fifa over the World Club Cup proposals, the plotters seized their moment. What ensued in UEFA's Nyon headquarters was called "a brainstorming session". But that did not prevent one of the Super Leaguers' nuclear options from being raised — weekend kick-off times.
The Dons and their cohorts feel that offering up a Super Saturday Double of Liverpool vs Barcelona plus United vs Real instead of Huddersfield vs Crystal Palace and Hoffenheim vs Moenchengladbach would, wherever you are in the world, win the ratings war by a knockout. If such a weekend football diet might titillate the taste buds, it does not quell the hackles raised over turning Europe's Blue Ribbon tournament into a Big Boys' closed shop — and simultaneously wrecking the existing leagues.
Most football-savvy Malaysians are aware of the potential consequences — and know that you cannot eat sweets all the time. Even in the existing Champions League, if teams get drawn against each other in successive seasons, there is an element of resigned repetition — just ask Arsenal fans about Bayern Munich. What is more, meeting on a regular basis — perhaps four times a season as in the Scottish Premier League — but without the spice of a knockout competition, is an invitation to tedium. It's a sentiment previously shared by Ceferin who said last November, "It would be boring — and damage football worldwide. He added, "To see Juve versus Bayern every week would be more boring than, let's say, Juve versus Torino. It is no question for me that I will fight and do all I can against such a league for as long as I am here."
The worry now is whether he has changed his tune.
Of immediate concern is that some form of compromise has been discussed — including shifting existing Champions League kick-offs to the weekend. The effect of this on the domestic league audiences (both live and TV) would be bad enough; the possibility of losing the big boys altogether is too ghastly to contemplate. There would be few of the fixtures that we love. No Merseyside derby. No North London derby as Spurs are conspicuously absent. No chance of a Leicester City coming from nowhere to win the title.
At a stroke, the broadcasting rights would all but be gobbled up by the big fish with scraps left for the minnows. The mighty English Premier League, the Bundesliga, Serie A and La Liga would be reduced to the breadline status the Scottish, Dutch and Portuguese leagues endure now. The death of football as we know it would be no exaggeration.
But do the mobsters care? You would have expected Avram and Joel Glazer, John Henry and Ivan Gazidis — who was Stan Kroenke's local consigliari at Arsenal before joining AC Milan — to have been aware of this as they tucked into their tiramisu in New York that night. But let us not lay the blame only on the Americans.
The owners of the Chosen Ones are a real United Nations grouping with the Middle East and China well represented. And it seems that the prospect of unimaginable riches outweigh any soppy, romantic concerns about sentiment and tradition. At this lofty level, cold, hard cash has a remarkably unifying effect.
Super League talk has been around for decades but European journalists have recently hinted that there may be another reason for the increased enthusiasm from the continent — the overwhelming dominance of the English Premier League. With Cristiano Ronaldo and Lionel Messi now in the autumn of their stellar careers, there will soon be little to counter the EPL as a TV drawcard. But a Super League would surely do it.
The EPL has always worried about what a majority of foreign owners might do and it could be significant that Spurs, as the only English-owned member of the Big Six, was not invited to the party. Another thing: What happens when the novelty wears off?
The proponents are out for the quick kill and are not worried. They are also smart enough to know that infiltration has a better chance of success than an outright confrontation with the governing bodies. Keep dangling the carrot at the big clubs while professing loyalty to the existing structure seems the policy. But kick-off times could be their trump card.
If, as seems likely, they are moved and the big Champions League games establish a weekend foothold, the possibilities would loom large. It would then be up to the clubs, who — having seen the soaring viewing figures and the potential of greater spoils that doing it every weekend would bring — whether they want to break away. Or remain and, for the most part, be bogged down by petty domesticities that are sometimes downgraded to midweek evenings.
It seems the plotters are betting on the former no matter the outrage from fans, leagues and associations — indeed, much of mankind, for taking a wrecking ball to its favourite sport. It's a big call: Gordon Gecko might hesitate and even the old Mafia bosses liked their European football.
---
Bob Holmes is a long-time sports writer specialising in football