This article first appeared in Forum, The Edge Malaysia Weekly, on October 3, 2022 - October 09, 2022.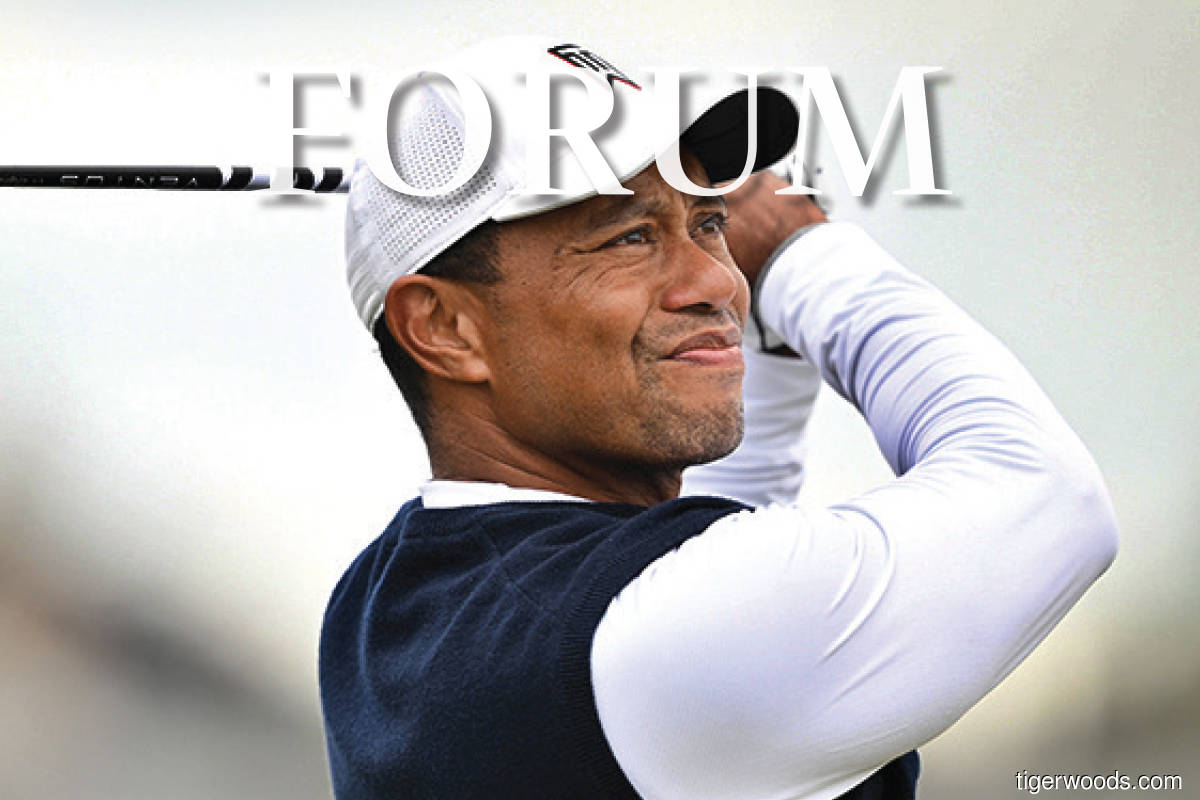 When icons exit the stage, there's often an assumption that an era will end with them, especially if their legacies carry a particularly personal imprint. The recent passing of the man who ended the Cold War, and a woman who barely put a foot wrong in a 70-year reign, certainly evoked a "final curtain" feel as we look in vain for successors of similar stature.
Russia's former president Mikhail Gorbachev and Britain's Queen Elizabeth II died within 10 days of each other and, in a troubled world, their losses heightened a sense of uncertainty. They also inspired a plethora of thinking pieces that ranged from the almost-forgotten "great man theory" to the futility of playing James Bond after Sean Connery.
As well as lightening the mood, the last mentioned confirms that hard acts to follow are not confined to the corridors and palaces of power, but can be found in the worlds of entertainment and, indeed, sport.
After around two decades when sport was dominated by a charmed circle of giants, the retirements of Serena Williams and Roger Federer made headlines even when attention was focused elsewhere. As well as being widely seen as the greatest female and male tennis players of all time, they're the vanguard of an exodus that is as imminent as it is inevitable.
"Mount Rushmore" doesn't do reshuffles and the fear is that heirs to its sporting immortals have barely smudged the horizon. With Federer's eternal rivals, Rafael Nadal — seemingly held together by sticking plaster — and Novak Djokovic in the twilight of their careers, the changing of the guard will be felt most drastically by tennis. But other sports are also bracing for the loss of their respective top dogs, and all that that entails.
As clubs, events and associations are all too aware, it entails a decline in interest, viewing figures, sponsorship and, ultimately, bums on seats. In the elitist world of sport, the stars claim a disproportionate share of the spoils, but what they bring through the box office can underpin an entire industry.
The battered body of Tiger Woods looks unlikely to allow him to win another golf Major no matter how iron-cast his will, while neither Cristiano Ronaldo nor Lionel Messi are exactly raging against the dying of the light.
Just as Tiger has been the Pied Piper for golf since bursting on the scene, the Portuguese and Argentinian footballers have been the undisputed top duo for much of that time.
This season, however, Ronaldo has not even been starting games for Manchester United while Messi is only just beginning to adapt to a deeper (and less demanding) role at Paris Saint-Germain.
But no one has had more impact on a sport than Tiger. Golf, long perceived as the domain of the "male, pale and stale" fraternity, was suddenly dragged into the 21st century — as early as 1997. That was the year a 21-year-old African-American blitzed a stellar Masters' field by 12 strokes, still the largest winning margin in the tournament's history.
With non-white Americans still better known for serving mint juleps in Augusta National's bar than negotiating its hallowed course, Tiger's impact was like an asteroid's: He certainly shook up the "dinosaurs'.
He became a global superstar, winning every third tournament and single-handedly tripling prize money in professional golf. He became a billionaire but it was anything but extinction for the sport's big beasts: They and the entire industry have been gratefully pocketing their share of the increased booty ever since.
Like Mahatma Gandhi and Nelson Mandela, Tiger was an exemplar of the "great man theory". The weight of history was stacked against him, not to mention the zeitgeist, yet he changed the game.
So big was his name that even after several soul-searing lows, he was able to come back and win the 2019 Masters to record audiences. But since his car crash in 2021, televised golf is never going to get those big numbers again.
A case study was provided by the 2014 Masters, which Tiger missed through injury. US broadcaster CBS had reported a 30% to 35% increase in viewing figures whenever he played, but 2014 drew the lowest audience since 1957, when a certain Arnold Palmer donned the Green Jacket. In golf, the "Tiger Effect" is spoken of as meteorologists speak of "El Niño".
What a century it has been, with the recent legends as good as — if not better than — any who have gone before. And don't forget Usain Bolt, Michael Schumacher and cricket's Sachin Tendulkar, who called time on their careers a few years ago.
Bolt's exit was the textbook case that sports dread. Olympic legend Daley Thompson told CNN: "For athletics, he's really important because he's probably the one reason that we're not ranked with tractor-pulling and mud-wrestling … It's going to struggle once he hangs up his spikes."
At his peak, Bolt was probably the world's most recognisable sportsperson and certainly one of the most marketable. In contrast, the two 2020 Athletes of the Year were Swedish pole vaulter Mondo Duplantis and Venezuelan triple jumper Yulimar Rojas. Neither were tractor-pullers or mud-wrestlers, but it has been heavy going for the sport ever since.
The "great man theory" might have had more traction had it been applied to 21st century sport instead of mid-20th century politics. Propounded by Scottish historian and philosopher Thomas Carlyle, it argues that "the history of the world is but the biography of great men". In other words, that the genius/decisions/courage/luck of certain "great" individuals have been the decisive factor in turning the wheels of history. It's not much of a leap to add Mandela and Gandhi to the list but in an increasingly Woke age, "the great man" is a discredited theory.
However, in sport, it is not hard to see how it might have a few converts with the above names as prime examples. How many times do we read that, even in team sports, a player "single-handedly" turned the game, while in tennis and golf, it's all about the individual. Even Lee Trevino, a golfing legend in his own right, admits: "I only watch if Tiger's playing."
Today, more than anything, it's about celebrities — "celeb" is now a fully-fledged word — and there's even a TV programme called I'm a Celebrity. Celebs sell, have more Instagram followers such as Ronaldo's 330 million, and make headlines.
That younger viewers are supporting players rather than teams has obviously worrying implications for the future. Ronaldo's vast army of fans "followed" him from Real Madrid to Juventus to Manchester United. Sponsors like continuity just as bankers like peace, and need to be convinced about a successor's worth before heaping tons of money in his or her direction.
Team sports are better equipped to shrug off the loss of an icon, so even the departures of Ronaldo and Messi won't bring football to its knees. But not in living memory have so many superstars bowed out at the same time.
Heirs to these thrones will eventually emerge, but by leaving the field to mud-wrestlers and tractor pullers, some sports are going to take a massive hit. For some, it could be the end of an era.
---
Bob Holmes is a long-time sportswriter specialising in football