This article first appeared in Forum, The Edge Malaysia Weekly, on December 9, 2019 - December 15, 2019.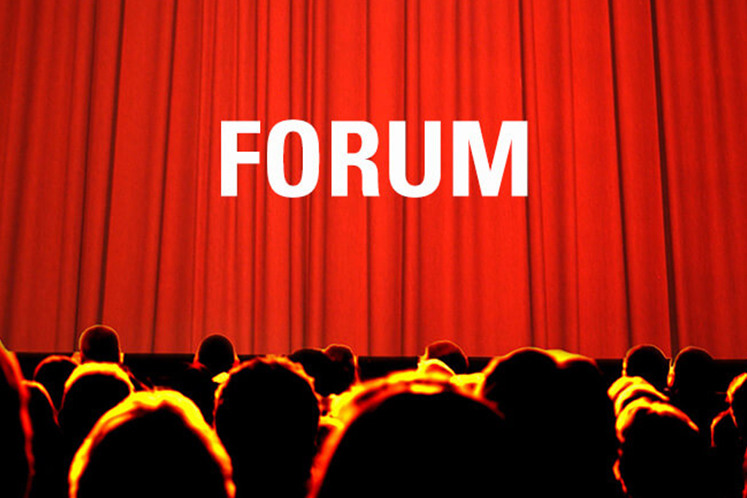 No matter how extravagantly it is hyped, "The Clash on the Dunes" does not quite cut the promotional mustard. Not compared with more rhythmic headline acts such as the "Rumble in the Jungle" or "Thrilla in Manila" anyway. But as boxing's most celebrated emcee, the US$5 million-a-night Michael Buffer, will relish announcing, they are getting ready to rumble in Riyadh.
The Dec 7 world heavyweight title fight between Mexican-American champion, Andy Ruiz, and British challenger, Anthony Joshua, tops a spectacular multi-sport bill featuring football, motor racing, wrestling, golf and horse racing. And if rumours are true, a bid for Manchester United could soon follow.
Over the weekend, though, the big fight steals the show. It may not resonate like its aforementioned predecessors, which Muhammad Ali claimed, "stopped the world", but because it is taking place in a similarly neutral corner, comparisons are inevitable.
As with the Rumble and the Thrilla, huge purses were needed to drag the protagonists from their traditional heartlands and expose them to a battering outside, as well as inside, the ropes. And like those epics, both of which Ali won, critics maintain the Clash is less about the "noble art" or "sweet science" than a dirty business that leaves a sour taste.
Fleeting boosts were undoubtedly given to unpopular regimes at the time, but the shindigs hosted by Messrs Mobutu in Zaire (1974) and Marcos in the Philippines (1975) were staged in splendid isolation compared with what Saudi Arabia has planned.
No less than US$64 billion has been earmarked for Vision 2030, which Middle East watchers see as a three-pronged strategy by Saudi Prince Muhammad Salman to transform the nation. He intends to: (i) sportswash its tarnished image; (ii) hit back at Gulf rivals in a proxy sports war; and (iii) offer entertainment to his own population in a cautious trial of desert glasnost.
Barely a year since the heinous murder of The Washington Post's Saudi columnist, Jamal Kashoggi, in his country's consulate in Istanbul, not to mention its continuing military campaign in Yemen, Saudi Arabia has much ground to make up. But ambitious and emancipating sports plans have been in place for some time and several international events have already been held.
Wrestling has captivated the kingdom for two decades, built a sizable following and even produced a home-grown superstar known simply as Mansoor. But its real off-the-Richter moment did not come until Oct 31, when top women grapplers, Natalya and Lacey Evans, tangled in Riyadh's King Fahd Stadium. Wearing body suits with a T-shirt on top, they still wowed the crowd in a country traditionally repressive towards women.
Dubbed the Crown Jewel — in homage to the House of Saud — it was the second event of a 10-year contract between World Wrestling Entertainment (WWE) and Saudi General Sports Authority. WWE is paid between US$20 million and US$50 million per show. Former world heavyweight boxing champion Tyson Fury moonlighted to pick up US$12 million for a few minutes of fake blows and a single punch.
So far, the entertainment industry has created a bigger bang for its bucks than sport. If nothing else, the likes of Mariah Carey, Enrique Iglesias and Black-Eyed Peas provided a change in tune for the morality police more accustomed to raiding establishments where loud music was being played.
Carey gave a concert after the first day's play of the Saudi Arabia International, a European Tour golf tournament that attracted stellar names and stinging criticism in equal measure. American commentator Brandel Chamblee dubbed the field: "Ventriloquists for an abhorrent regime." But Britain's Justin Rose, one of many recipients of a US$1 million appearance fee, adopted the default "deaf ear" defence by insisting: "I am a golfer, not a politician."
The success of this entire project may hinge on whether sufficient A-list "ventriloquists" turn up and, conspicuously, two of the greatest legends in all of sport haven't. Tiger Woods spurned the biggest ever fee for an overseas event — a reported US$4 million — as did Roger Federer for a tennis exhibition match. But the footballers of Brazil and Argentina "did a Rose" and shared a huge pot to play a half-hearted friendly.
Those who do yield to the blandishments can point to Western hypocrisy in selling arms for tens of billions while expecting individuals to shoulder them for mere millions. It is how many justify their acceptance of what may be a life-changing payday when the governments of the US, Britain and France provide Saudi Arabia with fighter jets and weapons systems.
The dilemma is summed up by Joshua, whose shock defeat to Ruiz in June necessitated their US$100 million rematch. He said: "I wouldn't know enough about what was exactly happening to make it so bad for me that I would not want to box there. The event they are going to put on, the people they are going to cater for, what they are trying to achieve through boxing, the reforms that are happening in their country …" He stopped there, bank balance bulging and conscience presumably clear.
Next on the agenda is the Italian SuperCoppa between Lazio and Juventus featuring none other than Cristiano Ronaldo. Then comes the world's richest horse race, the US$20 million Saudi Cup, while Formula One is expected to be added to the portfolio.
All this will go some way to closing the gap with United Arab Emirates (UAE) and Qatar, whose huge investments in football have left the Saudis playing catch-up in the sports arms race. They look enviously at Qatar, who, besides hosting the next World Cup in 2022, have dominated French football by buying PSG while Abu Dhabi have had a similar impact in England with Manchester City.
Qatar also managed to beat off a bid by Saudi and UAE to share the World Cup with a cunning plan to expand it to 48 countries. Fifa's agreement to enlarge the world club championship was scant consolation. Petty jealousy abounds in the region and it is no coincidence that the main piracy threat to Qatar's BeIn Sports broadcast empire emanates from BeoutQ (note the name) in Saudi.
But according to sports business specialist, Prof Simon Chadwick of Salford University, the Saudis are preparing to take to the football field in grand style: "There is financial, industrial and political substance to the rumoured deal, which recently saw Manchester United officials visit Riyadh for [takeover] talks." Not least among the attractions would be countering Abu Dhabi's influence at neighbouring City.
In truth, it is too early to tell whether sportswashing even works. Many think it can be an own goal that highlights previously unknown weaknesses and point to the international focus on migrant workers in Qatar as an example. But perhaps what is really behind Vision 2030 is more fundamental, internal and about security.
Saudi expert at the American Enterprise Institute, Karen Young, says: "You think about the grievances that drove the Arab Spring protest in 2011 [and] a lot of it was about social isolation, especially among young men. They followed the rules … graduated, but couldn't get a job … couldn't get married … couldn't move forward in their lives. Mohammed Salman needs to get young Saudis on side to achieve his goals. Sixty per cent of them are under 30. And they are really bored."
How to keep them occupied could well be the US$64 billion question.
---
Bob Holmes is a longtime sports writer specialising in football