This article first appeared in Forum, The Edge Malaysia Weekly, on April 5, 2021 - April 11, 2021.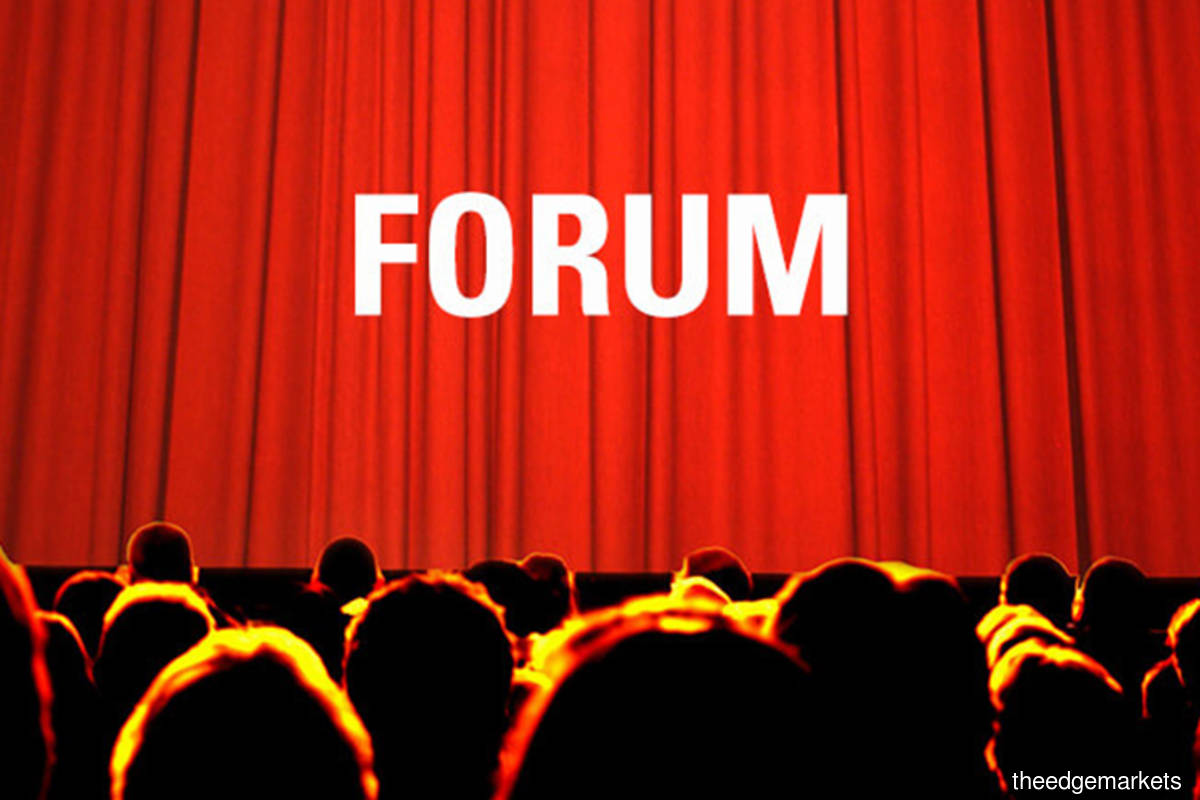 Malaysian prince wants to buy Manchester United" was an irresistible headline for both back and business pages. And even if the reality that Tunku Ismail Sultan Ibrahim of Johor is merely "eyeing a stake" in one of football's blue bloods falls well short of a royal wedding, it shone a light on the latest stage in the evolution of football ownership.
The crown prince — commonly known as TMJ — says that he is "open to any shares in football in Europe", before adding, "Manchester United is a club which will take decades for its commercial value to go down. In terms of sustainability, they are superb. So that is why I will try to have a meeting."
Having created Malaysia's first super club in Johor Darul Ta'zim (JDT) and been the driving force behind reforms in local football, TMJ is seen as a mover and a shaker. He has also been linked with Valencia in Spain, but knows that involvement in United would be on a relatively small scale after he became aware of a rare opening to buy a stake of between 3% and 5%.
Such a modest share would not put him up there with fellow Malaysians, Tan Sri Vincent Tan and Tan Sri Tony Fernandes, who are the major shareholders of Cardiff City and Queen's Park Rangers (QPR) respectively in the English Championship. But it confirms that the prince, having pioneered changes at home, is also up to speed with the ever-shifting landscape of football investment in Europe.
Now, the smart money is coming from private equity (PE) firms, many from the US. Fenway Sports Group, which owns reigning English Premier League (EPL) champions Liverpool, along with baseball's Boston Red Sox, recently sold a 10% stake to RedBird Capital Partners for around £540 million (RM3.08 billion). It also sold 1% to basketball star LeBron James, who already holds 2% of the football club.
Covid-19 didn't cause the boom but inflated already-emerging trends. In 2019, Silver Lake, another American PE firm, took a similar stake in City Football Group (CFG), a fleet of 10 clubs around the world of which Manchester City is the mother ship. Silver Lake put in US$500 million (RM2.07 billion), valuing CFG at US$4.8 billion, and announced plans to build a US$450 million entertainment complex next door to City's Etihad stadium.
Such a venture is typical of what PE firms offer. With their customary minority stakes, they cannot run the club. But they provide expertise in maximising revenues from untapped sources — undeveloped stadium surrounds being one.
They lendmore readily than banks — although interest rates may be higher — and can provide protection against a cowboy predator. They also see potential in women's teams, commercial activities and, most of all, digital platforms for the monetisation of the brand. And unlike certain other new brooms, there's no pretence of loving the club — the objective is purely profit.
No one explains it better than Simon Chadwick, professor of Eurasian sport, emlyon business school, who writes, "This is football like we have never seen it before. Transnational investors — driven by financial returns in a sport fast converging with the entertainment and digital sectors — are transforming the game into a big bucks global industry. Television helped make top football clubs rich, but streaming could bring them untold riches."
Even if the EPL's broadcasting harvests have peaked, there is still value in the industry. Media rights and sponsorship provide recurring revenues while brand loyalty has a pseudo-religious zeal. This is why the world's most popular sport is not a luxury item, but a necessity as evidenced by keeping it going behind closed doors for morale purposes even during lockdowns.
The downside with PE firms is the potential clash of cultures. Unlike most companies, football clubs were not established to make a profit but to win trophies. Success on the pitch is paramount to fans, who consider their club "belongs" to them, while the actual owners are viewed as mere custodians yet expected to cough up money. This is how it has been for well over a century for local businessmen who, in the immortal words of the late Liverpool manager Bill Shankly, "were only there to sign the cheques".
But as the zeros on those cheques multiplied, clubs soon needed multimillionaires to sign them. Boyhood Blackburn Rovers fan Jack Walker became one when he sold his steel business and then promptly bought the club. After outspending Manchester United on players, Rovers were crowned EPL champions in 1995.
If Walker was the poster boy for the second age, the third was when clubs floated on the stock exchange. Manchester United got a head start — especially over Liverpool which, retaining its people's club image, remained stuck in the blocks until FSG took over. Grasping the sudden opportunities of merchandising and global exposure, United became very rich and have stayed very rich.
In 2003, there was an even bigger game changer. Unknown Russian billionaire Roman Abramovich lavished a slice of Soviet oil wealth on Chelsea. "He parked his tanks on our lawn and started firing £50 notes at us", is how then Arsenal director David Dein described it. The barrage would intensify as international stars arrived. He fired managers too, but won trophies: roughly one a year in both categories.
This fourth age saw Abramovich as an unlikely Pied Piper for a motley procession of rich foreigners for whom an English club became the ultimate fashion accessory. Among them was the late Libyan dictator Colonel Gaddafi, who was "a whisker away" from buying Manchester United, according to The Sunday Times, and ex-Thai prime minister Thaksin Shinawatra, who bought Manchester City.
Not all were national leaders. Among an eclectic mix were Hong Kong hairdresser (or so he said) Carson Yeung at Birmingham City, Indian chicken farmers — the Venky's who succeeded Walker at Blackburn — and Formula One moguls Flavio Briatore and Bernie Ecclestone, who preceded Fernandes at QPR.
With football knowledge not always their forte, the impacts they made were as varied as their backgrounds, while winning matches was a lower priority than raising their profile.
The pendulum swung again and this fourth age of owner could not contrast more starkly than when Sheikh Mansour bin Zayed Al Nahyan, owner of the Abu Dhabi United Group, bought Manchester City in 2008. It was an even more seismic shift than Abramovich's arrival for it was being done for the glory of an entire country. And this was followed by Qatar Sports Investments, which snapped up Paris Saint Germain in 2011. Both have utterly transformed their clubs as well as the landscape.
If nation states were the fifth ownership age and PE firms the sixth, we might ask what comes next? These may vbe tough acts to follow, but the so-called FAANG — Facebook, Amazon, Apple, Netflix and Google — are in pole position. So far, they have barely sampled a morsel of this inviting feast, but there's a sense of much more involvement and innovation to come.
Whether TMJ takes a stake in Manchester United or not, there is much in this evolutionary tale that Malaysian football can take on board.
---
Bob Holmes is a long-time sports writer who specialises in football