This article first appeared in Forum, The Edge Malaysia Weekly, on September 2, 2019 - September 08, 2019.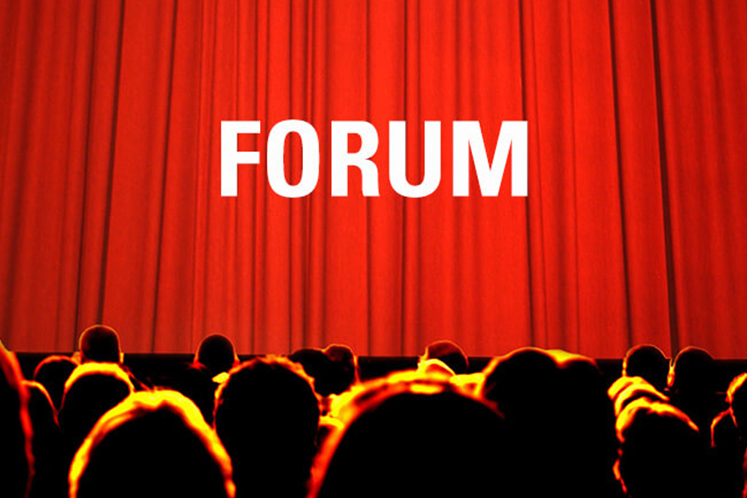 Brad Pitt never got to manage in the English Premier League (EPL) but the legacy left by his 2011 movie, Moneyball, has proved surprisingly lasting. Based on an earlier book, it was the first time in sport, let alone baseball, that a coach's instinct bowed to cold, hard stats. Today, no self-respecting club in any sport can do without its spread-sheet-wielding geeks.
Hollywood heartthrobs they are not but software analytic companies play lead roles at all 20 EPL clubs and other major leagues around the world, and are making inroads into Malaysia.
As football clubs became billion-dollar corporations, they realised that their recruitment policy could no longer be left to whims, fancies and gut feelings. Tactics too, bosses felt, could benefit from tapping into the terabytes of information suddenly available.
Baseball is, of course, a very different ball game to football, but it had relied on the same time-honoured methods. In the film, one traditionalist tells Pitt: "You are discounting what scouts have been doing for 150 years." The people's game had been similarly resistant to change.
For discovering new blood, it relied on a loose network of ex-players — mainly poorly paid part-timers or the manager's cronies — who were grateful for a free ticket to watch a game. All they had to do was spend a winter evening in a chilly stadium ensuring that a prospective signing did not have two left feet.
As recently as 2013, mega club Manchester United did not have a player database — relying instead on a list of names in (then manager) Sir Alex Ferguson's notebook. If reports were favourable, the procedure at most clubs was for the boss to take a look before an offer was made.
Sometimes, it would be a long road trip to run the rule over just one player, who might play only a portion of the 90 minutes. And to avoid being spotted — and thereby causing the price to rise — some managers attended incognito, even wearing an elaborate disguise. More often than not, it would be a wild goose chase.
Such amateurish efforts were open to ridicule as was the notion that in a few brief touches, a proper assessment could be made on an investment of tens of millions of pounds. None other than Jose Mourinho once claimed, "I can assess a player in just 10 minutes."
That was all former Manchester City boss Malcolm Allison famously needed to sign club legend, Francis Lee, from Bolton Wanderers. Watching from the director's box, Allison decided to throw rivals off the scent by loudly proclaiming that his target had "no pace, couldn't trap or head a ball and was total rubbish".
To underline his view, Big Mal promptly left his seat. But instead of leaving the ground, he walked straight into the club office and snapped up Lee for a knockdown price.
Alas, such tales belong to a bygone age. Now that the value of players has soared into the stratosphere, savvy owners and their directors of football demand a bit more science and sophistication for their buck. Enter companies like Opta, Prozone and 21st Club.
As London-based 21st Club will be setting up an office in Singapore in November, I asked the man who will run it, current head of football Ben Marlow, what his company will bring. "A combination of strategic advice and advisory services," he says. "And also quite a lot of technology solutions for things like sustainability, recruitment and some of the key processes that drive the success of clubs in the long term."
What that boils down to is a huge reservoir of info for a manager to draw on in most aspects of the game. Datafication has enabled player fitness to be more tightly monitored and tactical innovations to be introduced. Heat maps might once have belonged to the weather forecast but on a football field, they show that there is no hiding place for the lazy player.
Nor does all this have to cost an arm and a leg. Marlow says, "What we're trying to do is maximise performance levels without having to increase budgets. So we're looking at improving ROI (return on investment). And we're doing that at a high strategic level."
So what does it cost? "Anything from £100 (about RM515) a month to £50,000," he adds. And what does it give you? "Between 5 and 10 points a season," comes the reply, albeit not for £100. There are no guarantees but as every ball boy and billionaire owner knows, that is like a new mega signing — if he settles in.
Tottenham Hotspur are the club that 21st Club works most closely with but it is not above helping League Two minnows such as Forest Green Rovers. As its pricing suggests, it has quite a range.
Marlow says, "About half the clubs [in the EPL] are on our software platform, which is about squad planning for the long term, ensuring they are able to think two, three, four or five windows ahead. It's really about trying to bring key decision-makers at the club on to the same page, which is not something that happens a lot!"
On Asia, he adds, "We've got a [software] model that assesses team strength and player strength across the globe, which is why Asia is important as we cover virtually every league in Asia."
In Malaysia, Johor Darul Ta'zim FC (JDT) have used sports science for years and hired Haydee Agras, who has worked for Real Madrid, among other European giants. Not surprisingly, JDT's use of analytics is more extensive than any other club here.
Looking at Malaysia, Marlow says, "My sense is that the club-to-club approach can work. But I'm really interested in going league-to-league and maybe rolling things out centrally because I think — I'm open to being corrected here — the professional game in Asia could do with some development to help the region reach its potential."
The world of football has experienced a sea change as a result of the cyber explosion. The game had always maintained that when it came to tactics, there was no magic formula. As ex-Liverpool boss Bob Paisley put it, "It's not about the long ball or the short ball; it's about the right ball."
Stats can help find the right ball, but work best in tandem with, and not in place of, traditional methods. At 21st Club, Marlow says, "We have a phrase: 'The only stable competitive advantage is to learn faster than your competitors.' There are times when that can mean slowing down."
Liverpool owner John Henry is nothing if not a fast learner. Having used Moneyball to help his baseball team, Boston Red Sox, break an 86-year drought to win the World Series, he made a fortune in the 2008 crash.
At Liverpool, once home of the celebrated Boot Room where coaches chewed the fat after training, he adapted after early transfer mistakes. Besides backing the motivational powers of Jürgen Klopp with his deep pockets, Henry has built one of the most successful analytical teams in the game.
Liverpool's success is down to a best-of-both-worlds approach. You might say they have rebooted the Boot Room.
---
Bob Holmes is a long-time sports writer specialising in football