This article first appeared in Forum, The Edge Malaysia Weekly, on September 16, 2019 - September 22, 2019.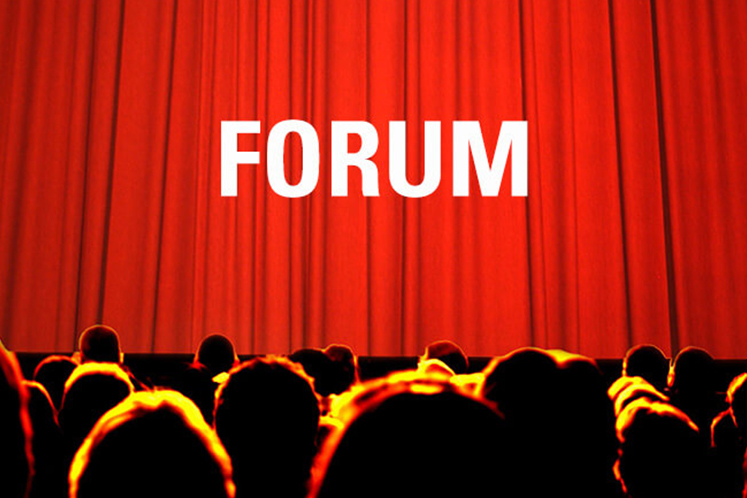 Not since an English public schoolboy picked up the ball and ran with it during a football match in 1823 has rugmade such an audacious move. Almost as improbable as the tale of its birth was the idea that rugwould stage its World Cup (RWC) in Japan. After all, this year's hosts have the dubious honour of suffering the biggest humiliation (145-17 a second-string New Zealand) in tournament history in 1995.
Apart from the gulf between the elite and the rest, rugmay seem a boorish trespasser on
Japanese politeness. Dubbed a sport "for oafs played gentlemen", it is a quintessentially British colonial pastime. And despite a welcome dash of Gallic flair from France, it has been dominated English-speaking nations for nigh on two centuries.
But when Japan's Brave Blossoms kick off the tournament against Russia on Friday, rugwill be looking to conquer brave new worlds — and one in particular. Backed a passionate home crowd, the Japanese have a golden chance to shine — and open up a major new market for the sport. They also hope to nudge the needle on their sluggish economy while doing so.
According to the Japan organising committee of the RWC, the event is expected to boost that economy to the tune of ¥437 billion (RM16.8 billion) with some 400,000 visitors. And rugfans, who will come mostly from Australasia and the British Isles, tend to stay long, have deep pockets and permanent thirsts. Running out of beer is one of the main concerns.
But the inward-looking country cannot rely on visitors alone to boost its coffers. Takayuki Katsurada, senior vice-president at the Development Bank of Japan, warns, "For sustainable growth Japan must proactively put out a message that sports can be a new business."
For the hosts, who will stage the Olympics in next year and will be under global scrutiny for successive years, the switch in emphasis from traditional cultural aspects of sport to commercial gain is nothing short of a sea change. As is the admission — for a tech giant — that they will need outside help.
Very much aware that rugis a complicated game in which they have little expertise, they have appointed International Games Broadcast Services (IGBS) to bring in the best production teams from the major rugby-playing nations. With them on board, they are hoping the intricacies of the rolling maul will not be missed.
The previous RWC in England in 2015, saw record viewing figures and Japan is seeking to continue the momentum. The good news for Malaysian rugfans is that Astro is showing all games for free to subscribers of the sports package and the start times are favourable.
For much of the rest of the world, though, they are not, which is just one of the risks the sport took in deciding to step outside its comfort zone of traditional venues. But then, if the game is to expand globally, it can no longer ignore the world's most populous and youthful continent.
Apart from England, previous RWCs were held in Australia/New Zealand and South Africa but, according to CEO Brett Gosper, "Japan could be a powerful game changer for sporting and social change in Asia". In the Land of the Rising Sun alone, he is hoping for its 123,000 player numbers to double after the event.
Right now, rugis a poor third after football and baseball in participants, and trails way behind England, with more than two million, and players and Australia, with 670,000. It is a big ask, but then, nothing should be beyond Japan when it comes to this event.
Two decades after their annihilation the All Blacks, the Blossoms came up against the mighty Springboks in Brighton in the UK in 2015, and produced one of the great shocks not just in rugbut in all of sport. They edged the Boks
34-32 in an epic that has been made into a film. The Brighton Miracle will be released as a timely curtain-raiser for the big kick-off.
Like its giant round-ball cousin, rugwas introduced to Japan British sailors in the mid-19th century, but has only really been popular in colleges. However, any heroics the host nation are likely to make a lasting impact on spectators and could spark a growth spurt. With the Olympics holding rugsevens events for both men and women a year later, Japan is seeking to maximise the unprecedented opportunity the next 12 months affords.
As for rugitself, Gosper is already hailing the move east. He said last month, "World Rugmade a bold decision and it turned out one of the soundest and great decisions. They took a risk with Japan, but it seems to be working out extremely positively.
"The ticket sales are exceptional. Some 5½ million applications are a record for a RugWorld Cup — ahead of England in 2015, while we had sold more than 85% of tickets a month before the tournament." Sell-outs look to be the norm while 40 million domestic viewers are expected for the opener with Russia.
Expansion is not confined to the hosts as RWC is expecting to add 10% to its current 330 million fan base. Not even a tenth of football, but still a significant number. Gosper expects the biggest growth areas to be in Germany, India and China while adding, "This one we would hope for particular interest in Malaysia and Indonesia." Altogether in Asia, he is hoping to get a million new participants.
Another risk the sport is taking is one of lopsided fixtures. Growth means minnows must be included, but any repeat of the five century totals already racked up in the tournament's 32-year history would not only be a severe embarrassment but could undermine those ambitions.
Unlike low-scoring football, in ruga vastly inferior side cannot hope to hold out for a heroic draw or scrape a lucky win. Happily, though, there has been a levelling up in recent years so such a humiliation for the hosts in front of their own fans is as unlikely as it is unthinkable.
No fewer than 20 nations play 48 matches in 12 venues over the next six weeks and an awful lot is riding on it for both Japan and rugby. Like two lock-forwards in a scrum, their fates are bound together and Japan is already exploiting the theme, "the rugof tomorrow".
In contrast, England marketed the last World Cup as being "at the home of rugby" and no sport has milked a myth more. It is named after the town where it was born and its greatest prize honours the "midwife". William Webb Ellis was the boy that "delivered" it from the feet of football and whose name is given to the World Cup trophy.
The winners will come from one of five or six nations, but for the hosts and the sport, it will not be about that — it will be about the taking part. Asia will be watching.
---
Bob Holmes is a long-time sports writer specialising in football