This article first appeared in Forum, The Edge Malaysia Weekly, on January 6, 2020 - January 12, 2020.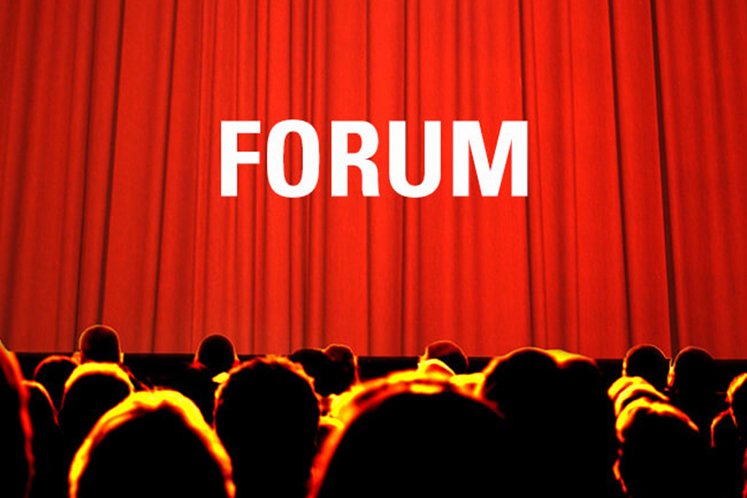 Gaze long enough into your crystal football, and you might see a camera inside it by the end of the decade. Look closely at your replica shirt, and you may find one there as well. Spot the drone hovering below the stadium's retractable roof, and that could be the Video Assistant Referee!
As for life in general, so for football. The dawning of 2020 — an "angelic number", according to numerologists — demands a prediction or two. But as the beautiful game has a chequered past when it comes to embracing change, we cannot be sure what the future will bring, only that it is likely to be dictated by even bigger budgets but diminishing attention spans.
Assuming a bag of wind is still being kicked around by 22 humans — and it is by no means certain — what startling changes is the football industry likely to see by 2030? "Shorter games, funky formats and different rules" is one educated guess. Twitter-sourced substitutions is another!
These are not the opinions of wide-eyed futurologists but those of a cutting-edge consultancy and FIFA's chief of football development respectively. The latter is none other than Arsene Wenger, the ex-Arsenal manager, under whose professorial eye the global game will take its next leap forward.
Ahead of his time even in the 1990s when turning his players from pints to pasta, he recently told beINsports: "I've said many times, you could imagine the next chairman who says that the social networks can make a change in the second half." For good measure, he added: "Today, we live in the world of artificial intelligence… You can as well imagine that, in 20 years, a robot will sit in front of you."
Still offering hope to mankind — and Asians in particular — is 21st Club, the sports intelligence agency whose tagline is "The club that keeps you ahead of the game". From its recently opened office in Singapore, managing director for Asia-Pacific, Ben Marlow, sounded a note of optimism for the region in seeing football become a key part of a wider entertainment industry.
He stated: "New competition is springing up for the big European leagues all the time — leagues in Asia, for example, don't have anywhere near the historic baggage. As such, there may be a tendency to consider football in the same way as any other entertainment product, which will need to be tailored to the changing needs/preferences of the market.
"Young people of today are more likely to watch highlights than a whole game, as holding their attention for 90 minutes is becoming increasingly difficult. This may result in games being shortened, with rule changes designed to encourage moments of particular flair, or attacking football."
Warming to his theme, he continues: "We have discussed the possibility of the home team needing to win to get three points (nothing for a draw), goals from outside the area being worth double and having fewer players on the pitch to create more space.
"These are the types of things that we could imagine happening in newer leagues with big ambitions — doing so requires a change of mindset from it being football in the traditional sense to being an 'entertainment' product."
Another take comes from former cybernetics engineer-turned-football seer, Dr Ian Pearson, who has produced a 3,000-word paper on how he sees the game going. Among the innovations he envisages are "small flying insect-type drones [to give every possible camera angle] that could be common by the end of the 2020s".
He also predicts that stadium seats could vibrate as part of what he called "atmosphere management", not to mention having the match-day experience enhanced by using augmented reality apps linked to live in-game data. Clearly, by then, simply watching football will no longer be enough.
With attention spans shrinking faster than the glaciers, the day FIFA announces that 90 minutes is way too long for a match cannot be far away. Indeed, IFAB, the body responsible for football's rules, is already working on a 60-minute game that is not much longer than the current playing time, given all the interruptions it is trying to reduce.
If football is to maintain its hold over half of mankind — according to AC Nielson, 3.4 billion have a serious interest — is it too fanciful to see it follow cricket in tailoring games of differing lengths and formats to suit fan needs?
Ninety minutes may even survive as "test matches" do for cricket traditionalists while one-hour games could be the equivalent of the 50-over bash and become the norm. You dread to think what the answer to Twenty-20 might be.
To further boost the potential audience, 21st Club predicts the aggregation of domestic leagues. They say this would help grow the domestic market for their broadcast rights and increase the economic benefits. A European Super League, if not one in Asia, will surely arrive before the end of the decade.
Before that, you feel, the first £5 billion (RM27 billion) club will be sold to a Gulf state or China. Manchester United smashed the US$1 billion (RM4.09 billion) turnover barrier in 2015 while in relative decline on the field. And the first £1 million a week salary seems imminent — Real Madrid's Gareth Bale narrowly missed that mark when his summer deal to go to China fell through at the last minute.
Marlow suggests that all this will be underpinned by "sophisticated and well-funded ownership groups that will look beyond the fortunes of single clubs to develop strategies to maximise their returns". He cites City Football Group and Red Bull as examples that are likely to be much more prevalent by 2030.
Meanwhile, both clubs and fans will become more tech-savvy and data-literate. "They are already demanding increasingly sophisticated content to help them consume the game, and we expect data to play a big role in this," Marlow says.
If some of the sexier ideas seem far-fetched, who could have foreseen a tiny speck of a Gulf state (Qatar) paying £200 million for a Brazilian (Neymar) to play for a French club (PSG)? That "communist" China would turn imported players into the nouveau riche? Or that clubs would be bought as bargaining chips in geopolitical balancing acts?
The new decade is sure to see more gizmos and other scarcely imaginable changes, but whether the future will be utopian or dystopian is any futurologist's guess. It will surely depend more on the whims and fancies of the Next Gen than today's traditionalists — and also whether the money men still see it as the mother lode.
Whatever happens, it will soon be time to fasten ourselves into our vibrating seats because football is likely to become a very different ball game.
---
Bob Holmes is a longtime sports writer specialising in football