This article first appeared in Forum, The Edge Malaysia Weekly, on August 5, 2019 - August 11, 2019.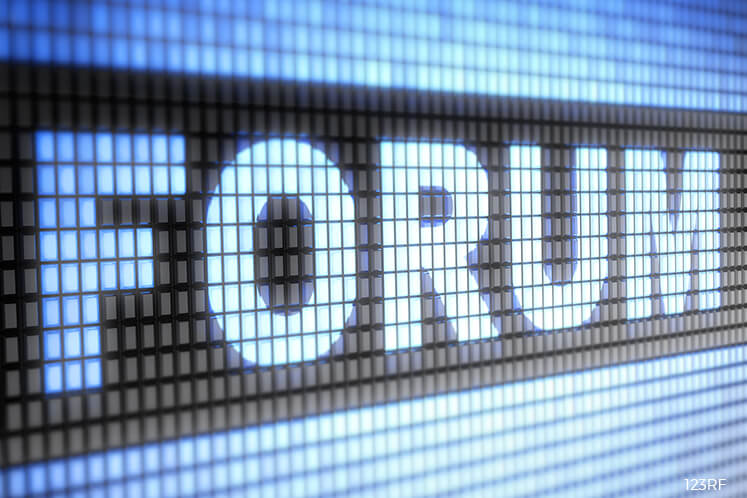 With a new season just a week away, suggestions that sanity may be making a tentative comeback into the frenzied money-go-round of English football are looking increasingly premature. Seven clubs have now broken their transfer record and blockbuster deals could still be made — at the last minute and for "B" list players!
So far, the summer transfer window has given off conflicting signals. July was almost eerily quiet, with spending being less than half of last year's final total (£585 million [RM2.9 billion] against £1.257 billion). And this followed a January window which was £250 million below that of the previous year. We wondered if the bubble had finally burst.
But with TV revenues still causing pockets to smoulder and many stars missing in action, trolley dashes cannot be ruled out. Indeed, with clubs in Spain, France and Germany having three more weeks to wheel and deal, the Premier League's self-imposed early cut-off has left its clubs exposed. Once the window shuts on Aug 8, they could still lose players to the continent and be unable to sign replacements.
A major reason for the relative caution is the failure rate among the expensive "instant fixes". Manchester United, in particular, have learnt that when it comes to mercurial superstars, there is no such thing as a free lunch.
United did not have to pay Arsenal a fee for Alexis Sánchez in January last year as he had run down his contract, but have to pay his wages. The Chilean proved more adept off the field than on it, securing an obscene £500,000 a week plus £75,000 per start and other "loyalty" bonuses. In return, he has not looked interested, scored just two tap-ins and has a more impressive heat map walking his dog than he does in a United jersey. Perhaps that's where his "loyalty" lies.
Nor is he alone in being considered less than fully committed. Teammate Paul Pogba, although richly talented, produces only intermittent cameos and has not been worth the club record £89 million spent on him. Arsenal's Mesut Özil is another infuriating louche of a player — on a club high £375,000 a week. These are exceptional cases but they may have caused the penny to finally drop at some clubs that home-grown youngsters might just be a better — and awful lot cheaper — option.
By now, all EPL clubs have returned from their annual, pre-season circumnavigation of the globe and are counting their wounded. European champions Liverpool are just counting — with many players still missing due to Copa America or Africa Cup of Nations commitments extending deep into July.
Manager Jürgen Klopp is distinctly unimpressed, fuming: "Sadio Mané's season, after he played the [Africa Cup of Nations] final, was 13 months. A 13-month season — that is how it is. We need to calm this down."
Klopp is no longer prepared to play what he calls "fantasy football" in the transfer market. After record-breaking deals in 2018, last season's runners-up are being more prudent this summer. With major commitments to expand Anfield, a new training ground and long-term contracts for existing players, the decision is not entirely out of choice.
He is even trying players in different roles to aid rotation, while to replace the departed Daniel Sturridge, he is looking no further than teenage striker Rhian Brewster. But with no less than seven competitions to play in, a poor pre-season and its entire front three plus two attacking midfielders absent, the German's resolve may be tested.
English champions Manchester City, mindful of Financial Fair Play (FFP) regulations, may also go for youth over costly experience. Vincent Kompany's departure has left a massive hole in defence, but in the precocious Taylor Harwood-Bellis, 18, City may already have his replacement.
So far, City have made just one signing, although the £62.5 million for defensive midfielder Rodri, from Atlético Madrid, is a club record. We will know that Pep Guardiola really does have faith in youth if he resists the temptation to swoop for a central defender in the final days of the window.
That may or may not be Harry Maguire, who seems more likely to go to Manchester United if he goes anywhere. The £90 million that Leicester City are asking for also tells us that there has been a shift in the balance of power — the so-called lesser lights no longer have to sell.
Buttressed by broadcasting revenues that do not dip below £100 million even for the bottom club, such medium and small-sized clubs can now play hardball — evidence, the EPL claims, of stronger competition because of the equitable cash disbursement. The downside is that this could drive prices upwards.
United looked at Maguire when his price was £4 million. Hull bought him and then sold him to Leicester for £12 million. He has developed into an England international but is widely seen as inferior to the world's most expensive defender, Liverpool's Virgil van Dijk, who cost a mere £75 million. The Swiss-based CIES Football Observatory, which continually monitors performance data and transfer valuations, rates him at £49.3 million.
Another player a rung or two below the top is Wilfried Zaha, for whom Crystal Palace are also asking £90 million. Everton have already had a bid of £60 million rejected. CIES puts him at £52 million.
The reason for the apparent lack of "A" list movement is mostly circumstantial. The top two clubs have largely settled teams when their players are available, Chelsea have been banned from signing anyone for two years and Spurs have a limited budget, having spent £1 billion on its stadium.
Arsenal shocked observers by agreeing to pay a club record £72 million for Ivory Coast forward Nicolas Pépé. But only Manchester United have seemingly unlimited funds to throw around.
The arrival of youngsters David James and Aaron Wan-Bissaka is a sign that manager Ole Gunnar Solskjær is also going for youth, but head honcho Ed Woodward is infamous for a scattergun approach and loves a big deal. Under pressure to deliver, he has a chance to redeem himself if he sells off Pogba and Romelu Lukaku and brings in the sublime young Argentinian, Paulo Dybala.
A reminder of the desperation to remain among the gilded elite can be seen from Aston Villa who have made 13 signings since winning promotion from the Championship. Fulham did likewise last season and went straight back down.
Whatever happens, the EPL looks to be outspent by Spain's La Liga this year with Real Madrid (£278 million) and Barcelona (£204 million) leading the charge. We have seen in a previous column that Spain is making a concerted effort to match the English league's popularity. But whether the EPL is about to panic at the prospect or is entering a new phase of financial maturity, we may have a better idea when the window closes at midnight (Malaysian time) on Thursday (Aug 8).
---
Bob Holmes is a long-time sports writer specialising in football