This article first appeared in Forum, The Edge Malaysia Weekly, on November 23, 2020 - November 29, 2020.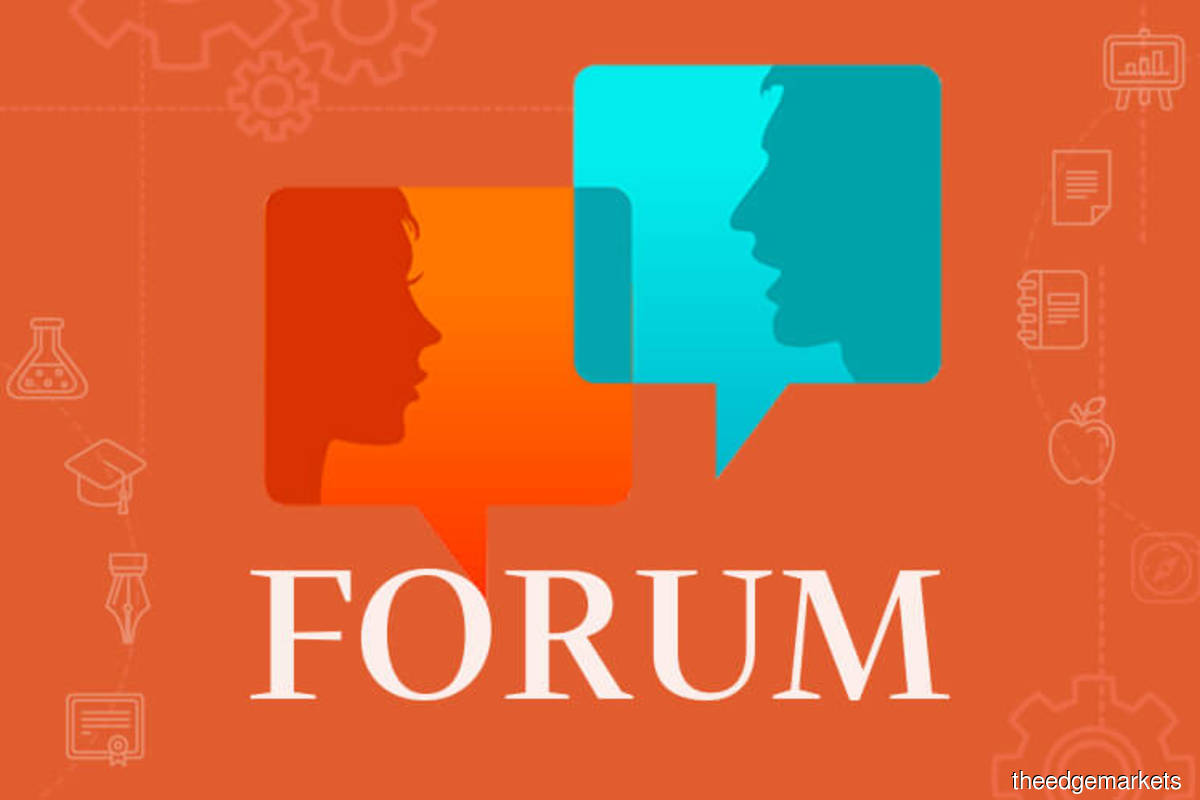 Sports fans the world over, it seems, can give a decent impression of Scrooge when it comes to paying to watch the stuff on TV. Like the air we breathe, many of us regard it as a divine right to take deep, life-sustaining gulps without ever thinking of reaching for our back pocket.
Selfish at the best of times, during the pandemic, it's the viewing equivalent of cutting off our nose to spite our face. After all, it is broadcasting revenues that are sustaining life in sport. Without crowds, only TV is keeping the ball rolling and the wheels turning.
And now that football has been abruptly "cancelled" in Malaysia, we should be grateful we can still watch sports that are playing on around the globe. Devoid of atmosphere they may be, but they at least sustain our interest and bring a dash of spice to our Covid-19-diminished lives.
Not all may be palatable to the hardcore footie fans, but the feast available to the non-sectarian sports junkie leaves us spoiled for choice as well as glued to the screen. And it's surely worth noting that, in terms of value for money, sitting on our sofas is like being in the VIP box having paid only for the cheap seats.
Price remains a globally sensitive subject. No more so than in the UK where a blatant attempt to exploit fans' hunger for live football led to a humiliating climbdown by the English Premier League (EPL). It may also have had far-reaching consequences for both the pay-per-view (PPV) concept and the war on piracy.
Living down to its reputation as the "Greed is Good" league, the EPL tried to charge viewers £14.95 (RM81.34) for each game. That's almost a ringgit per minute and not far short of the cost of Astro's entire Sports Pack (RM94.32 before tax) for a month.
With 170 games remaining when it was launched, it would have cost £3,399 (RM18,508) to watch them all. A rip-off in any currency, it backfired spectacularly, sparking outrage in every corner of the … er, people's game.
Even Mike Ashley, the Newcastle owner and notorious Grinch, called it "unacceptable" while his manager, Steve Bruce, added: "A fiver would have been plenty." West Brom boss Slaven Bilic warned fans could be priced out of football. "Football is not polo or golf. Football should not be free, but affordable."
The Football Supporters' Association urged broadcasters to "reconsider their pricing" after the PPV games were introduced. But a boycott-cum-protest campaign, "Charity not PPV", went way beyond bringing a rethink: it raised £500,000 for food banks as well. All 20 clubs had agreed to the pricing, but all supporters' groups were unanimous too — all agreeing to kill it off.
A spokesman for the Newcastle United Fans Food Bank group, who led the campaign, said: "The most we have ever collected outside a game was £5,800 but the response has been from all over the world. If you're a season-ticket holder and already pay for games on TV, this was the metaphorical straw that broke the camel's back."
It did indeed, the take-up being derisory. Fewer than 10,000 paid for some games compared to the millions that had watched free-to-air broadcasts at the start of the season. But everyone was taken aback by the strength of feeling.
Julian Aquilina, a senior TV analyst at Enders Analysis who specialises in people's viewing habits and sports rights, summed it up for Wired: "It seems to have struck at the heart of this overarching issue, which is this year, how do you put sports and entertainment in front of viewers and consumers? Cinema has yet to find the answer either."
The EPL, desperate to raise cash to make up for the broadcasting shortfall and under pressure to help the lower leagues, got it badly wrong. Not only was it an embarrassing misjudgement, it conjured up two massive own goals: besides giving a bad rap to PPV, it sparked a surge in piracy.
Just as they had begun to turn the tide in that never-ending war, they provided an involuntary assist to illegal sites. "It is going to drive people towards piracy", football finance expert Kieran Maguire warned the moment it was announced. And as soon as fans on Twitter complained about the charge, IPTV (Internet Protocol Television) started trending.
Strictly speaking, IPTV itself isn't illegal, but when it is used for streaming sports and evading payment systems, it is illegal. The technology is different from purely online streaming links as it can involve using specific hardware to view broadcast footage, and it also comes with huge privacy risks.
Vicky Brock, the CEO and co-founder of anti-fraud and consumer rights firm Vistalworks, noted: "We have certainly seen a huge surge in selling and online advertising activity for illicit services, and frankly, people openly asking on social media where they can buy it. We take an explosion in selling as a reflection of a huge uplift in demand."
After a grilling from parliament, EPL CEO Richard Masters canned the project and announced a new list of free-to-air matches beginning this weekend. But after repaying a £330 million rebate to broadcasters to compensate for last season's disruption, the EPL will resist any attempts to reimburse them for the current campaign.
This could not have come at a worse time for the EPL. The value of the rights package has peaked domestically and is being propped up by a 35% increase in the overseas market. The league had hopes of a tech giant such as Netflix or Facebook coming in but, with each game costing £9 million to show, there is more value in content with a longer shelf life. Game of Thrones, you feel, might endure better than a nil-nil draw between Brighton and Burnley.
Anyhow, in this part of the world, we should count our blessings. Last month, when there were still 340 matches to go, the PPV prices prompted Optus, the Australian broadcaster that shows every game for a total of A$139, to do a comparison.
In the UK, you need three separate packages to watch all the games and that would set you back £3,399. For that, they claimed you can fly to Australia, stay in a hostel near Bondi Beach, and spend the Aussie summer surfing and watching all the games for the same money. I know lads who would be tempted.
Malaysia could offer a similar package. Indeed, you wonder if Tourism Malaysia could promote the country as an "EPL fan destination" in the way they promote the country for health tourism? I jest, but know there would be takers.
---
Bob Holmes is a long-time sports writer specialising in football