This article first appeared in Forum, The Edge Malaysia Weekly, on June 24, 2019 - June 30, 2019.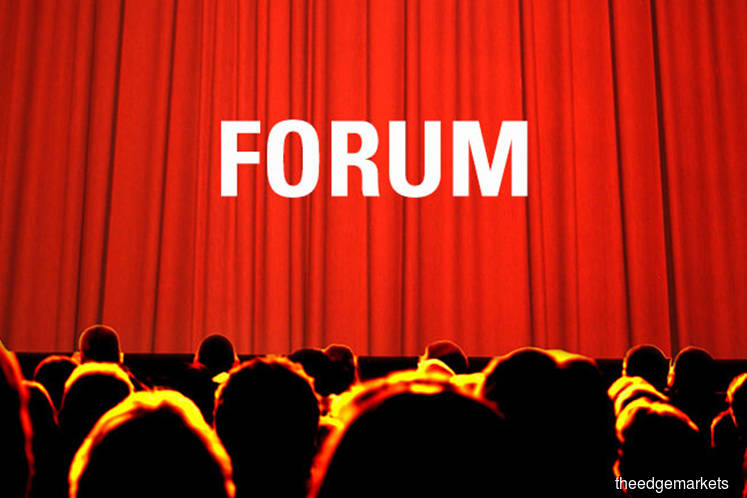 Every four years, they roll around like the Olympics. And every four years, we wonder — not if Malaysia can land an elusive gold but, in the case of the football, cricket and rugby World Cups, if we will ever even be there.
Malaysia's absence from the ongoing ICC Cricket World Cup in the UK is no shock or horror — the country has never come near to qualifying in the tournament's 12 editions so far. Cricket is not a major sport here and, anyway, how to play in the afternoon downpour? Some still ask.
But if that is barking up the wrong rain tree (as we will see), it is the presence of another former associate member that makes people question Malaysia's progress. For it was the early 1990s when then Malaysia Cricket Association (MCA) president Tunku Imran Tuanku Ja'afar suggested we should aim for test status by 2020. In Afghanistan, the Russians had just left and the Taliban were warming up.
The idea that this harsh, war-ravaged and remotest of left-field candidates would achieve a place among the gilded elite of the gentleman's game was beyond fantasy. Malaysia, on the other hand, with its cricket heritage, infrastructure and small but enthusiastic playing fraternity, seemed better placed than most to make the step up.
But it was the Afghans who literally bowled the game over. They gave cricket the additional top-tier nation it wanted and a romantic story to go with it. Having picked up the game in refugee camps inside Pakistan, some new converts even played the first-class game there. They had fled the battlefield but were battle-ready on the cricket field: they had chosen cricket bats over Kalashnikovs.
"You can't take it away from Afghanistan," says Mahinda Vallipuram, president of the Malaysia Cricket Association (MCA). "It has done extremely well for a war-torn country. Even Germany has funded a cricket stadium there and Hilary Clinton jumped on the bandwagon about team sports and cricket diplomacy. India has given them a stadium."
The world — even the non-cricketing world — has bent over backwards to help and when they did not have anywhere to play, Malaysia hosted them in Asia Cricket Council (ACC) tournaments.
But if the Afghans have hogged the headlines, Malaysian cricket also has a positive story to tell. It is in good shape, good hands and building a long innings. It is laying the foundations — both digitally and organically — in a sustainable, business-like fashion.
"Malaysia is very different," says Mahinda. "We want sustainability and our neighbours are not cricketing countries. It takes a longer investment, but with media coverage and good governance, I hope that the corporates will see Malaysia Cricket as an organisation to invest in and take ownership of."
Crucially, it still has a home that is the heartbeat of the sport here as well as a hub for the wider Asian game. Tucked away in a rare leafy haven in Puchong, Kinrara Oval is a busy place these days. It stages 420 matches a year and boasts a match completion ratio (98%) that is among the highest of any ground in the world. Yes, there are rain interruptions but not for long — almost as soon as it stops, play can be resumed.
To demonstrate, Mahinda asked the groundsman to switch on the hose pipe to cause a pool of water that you might go fishing in. It drained before our eyes. In a few minutes, we could not find a wet spot. He says: "I did the same for the chairman of the Pakistan cricket board and soon afterwards we were asked to host a women's series between Pakistan and Australia. We are in discussions with Pakistan to start using Malaysia as their alternative home, at least for the women's bilateral series."
The square is made of Darwin clay, specially imported from Australia and looking good despite its workload. Floodlights burn late as match after match is completed, while capacity varies — with temporary stands, it can reach 15,000. There have been five live telecasts in the past 18 months.
It is a long way from Lord's — the media centre doubles as a dormitory for the national team, which saves RM500,000 a year, but unrecognisable from 2003, when two containers parked outside served as the dressing rooms.
Says Mahinda: "We have evolved to 33 staff, plus part-time staff across the country. The intention was to corporatise how we work like a small SME. Funding is from across the board. Outside the Test-playing nations there are a number of tiers and we are Tier A, so we get funding from the International Cricket Council and the ACC. The last government funding came before the SEA Games in 2017.
"In the world rankings, the men's team are 27th in the 50-over competitions. We came down to 23rd three years ago. In 2009 to 2012, we were 49th. Professionalising the sport and putting structures in place, you can achieve something. Not overnight but we are getting there.
"We have had foreign players representing Malaysia, but from 2015 onwards, we decided if we truly want to be sustainable, we have to have our own. That is why we've gone for grass roots development.
"We have taken it to the states and to the schools. In 2012, we had 249 schools. Today, we have just under 900 playing cricket, so we have a mass. We have convinced the Ministry of Education that we can be a partner who can deliver and be sustainable. We set up coaching courses for teachers and now have 900 teachers [who were taught] from scratch.
"We have a great relationship with them. You need to inculcate the game into the schools. They wanted to play interstate and 13 states participated. They embraced the game. The traditional cluster schools were not enough but we still have a long way to go. Out of five million students, our percentage is low but the potential is huge. Cricket is the second most-supported sport in the world."
Chief operating officer and ex-national player Dinesh Muthuraman says: "The national squad has expanded from a pool of about 15 to 20 players to over 70 today. When I was playing, you could play about 10 games and you would be in the national team. I played 5 to 10 [international] matches maximum per year. Now our guys are playing 150 domestic and international matches."
The game has changed but that change, in tandem with technology, affords an opportunity that MCA is eager to seize. Says Dinesh: "We have invested in apps, new software and pitch vision. We are also strong on social media and we do live streaming of matches."
As cricket is a statistics-based game, it lends itself to this treatment and the MCA's cricket app not only tells the whole story of cricket in Malaysia but shows everything about a player — and enables parents to see what their children are doing.
"If you are going to tell parents that their children are playing a sport," adds Mahinda, "it should be a team sport that encourages unity, discipline, attitude and so on. You also need to show a pathway. We feel we are doing that."
The shadow over this sunny outlook is that Kinrara Oval recently came under threat from developers, but the government stepped in to save it. The chairman is reluctant to call it a stay of execution and says talks are ongoing. He remains positive. But should the unthinkable happen, Malaysia may as well forget about World Cups and settle for being nothing but a half-past-six sporting nation.
---
Bob Holmes is a longtime sports writer specialising in football