This article first appeared in Forum, The Edge Malaysia Weekly, on January 7, 2019 - January 13, 2019.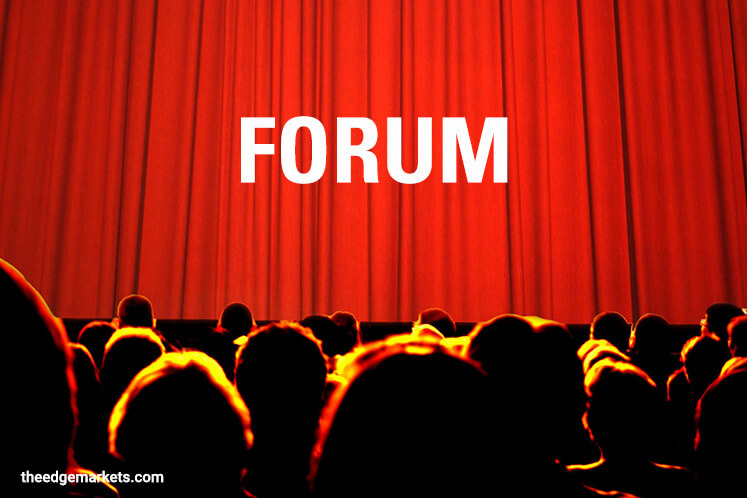 Six hundred million people and no snow" is how Thomas Wu sums up the challenge facing him. Actually, he does not need snow — just a few strategically placed sheets of ice will do — as he continues his unlikely quest to develop ice hockey in tropical Southeast Asia.
Yes, it is up there with Jamaica's bobsleigh team and Switzerland's inland sailors for taking on sporting missions improbable. But where those left-field intruders found 15 minutes of fame at the Winter Olympics and America's Cup respectively, Wu is all about the long term — growing an entire sport even if the ground initially appears stony.
Far from a madcap evangelist of the frozen north, Wu, 46, is a billionaire property developer from Hong Kong where he has inevitably been dubbed the Roman Abramovich of his chosen sport. He laughs off that suggestion but, having broken the ice there, he is looking at Asean as the next region with the potential to get its skates on.
He was in Malaysia last month attending the International Ice Hockey Federation (IIHF) Under-20 Challenge Cup of Asia, which was won by Malaysia. It is one of several international tournaments which he believes will help grow the sport he fell in love with while at high school in the US.
Catching up with him at the Malaysian National Ice Skating Stadium at Empire City in Damansara Perdana, I was given a fascinating insight into how to start literally from scratch when the odds — climate, lack of knowledge, lack of infrastructure and, above all, a lack of ice — seemed stacked so heavily against him.
As befits a man who got an MBA at Stanford University and turned around an ailing giant (Hopewell Holdings Ltd) of the real estate jungle, he offers the coolest solution to developers seeking something different to the all-too-familiar sameness of the average shopping mall — an ice rink. It may be "what they didn't teach at [the] Harvard" of the West, but it can make business sense as well as offer a sporting opportunity.
He explains, "When we speak to the landlords, we have to show the potential of a rink, how exciting ice hockey can be and that it will draw people in. That's the valid proposition I've made in Hong Kong and what I made here. In Hong Kong, I persuaded developers to incorporate rinks into new malls and then I started an academy and took it to schools. It was thought to be just an expat sport because it was expensive, but I took it to locals. We now have nearly 20 school teams and new rinks are coming up.
"When I came [to Malaysia] in 2014, the landlords here wanted to know about ice hockey and I made that same valid proposition that it would draw people to the shopping centre. The SEA Games of 2017 was a great example of what can be done. All around the rink, it was packed, it was very exciting and there was TV coverage."
The irony is that the rink is about the only thing that has not been put on ice in this vast concrete cavern once envisaged as a RM5 billion sporting, cultural and entertainment centre. Tail wagging the dog? The hold-up was simply a funding issue.
But as reported in this newspaper in November, the much-delayed enterprise may soon see completion as the surrounding land is to be split to allow new funding that will put the project on a surer footing by the middle of 2019.
The owner, Mammoth Empire Holding Sdn Bhd, still honoured its commitment to make the 2017 edition of the SEA Games the first to stage winter sports with Malaysia's bronze medal the icing on the cake.
Such an historic occasion could not have been imagined before the opening of the Sunway Pyramid rink in 1997. Prior to that, there was neither a rink nor a player in the entire country. Now there are five rinks and over 300 players with Sunway reporting that 15,000 skaters are using its venue every month. Children love to skate as well as chill out.
But even Sunway is not big enough for international games and in the early days, matches were made by dropping one or two players from the normal five plus a goaltender. "Hockey is very flexible," says Wu, "so we can adjust — just as we can bring the costs of equipment and ice time down."
He heaps praise on the Malaysian Ice Hockey Federation (MIHF), which has worked tirelessly to promote the sport from what might be called a less than standing start. According to Susan Loh, MIHF's vice-president and one of the unsung heroes, back then, it was not just the would-be skaters who had to find their balance. "We started with in-line skating before we had ice and were a bit ignorant about the sport. But once we had the rink at Sunway, interest grew and the children who came to skate were very passionate about the sport.
"So we took advice from some expats and formed an association. Soon we became affiliated to the IIHF and took part in competitions to learn. We were still a bit kampung to begin with, though. A normal squad is 23, but we could only afford to take 18 to one event. But after the Asian Winter Games of 2007, there was no turning back."
Building on the seemingly universal desire of youngsters to skate — regardless of how warm it is outside — coaches were brought in from overseas. And they did not just coach budding players but aspiring local coaches and referees as well.
"Coaching went hand in hand with development and our president, Datuk Lee Hwa Beng, and Sunway CEO Tan Sri Jeffrey Cheah have been very supportive throughout," says Loh.
The upshot is a vibrant scene. Says Wu, "There has been a lot of enthusiasm for [ice] hockey in Malaysia and we are laying the path for future growth. Realistic targets are full membership of the world body — for which a full-size rink is an essential requirement — and participation in the world ice hockey championships. But the ideal situation is for the Sports Ministry to get involved and take the sport to the schools." That was what he achieved in Hong Kong and hopes to do likewise here as well as in Vietnam and Cambodia.
There is an old joke about going to a fight and seeing an ice hockey game break out. Yes, it can be a roughhouse sport, of which the bespectacled, slightly built and immaculately dressed Wu seems an unlikely promoter. But he has already shown enough business acumen for us to see ice hockey games breaking out more often regardless of the temperatures outside.
---
Bob Holmes is a long-time sports writer specialising in football
Save by subscribing to us for your print and/or digital copy.
P/S: The Edge is also available on Apple's AppStore and Androids' Google Play.