This article first appeared in Forum, The Edge Malaysia Weekly, on November 15, 2021 - November 21, 2021.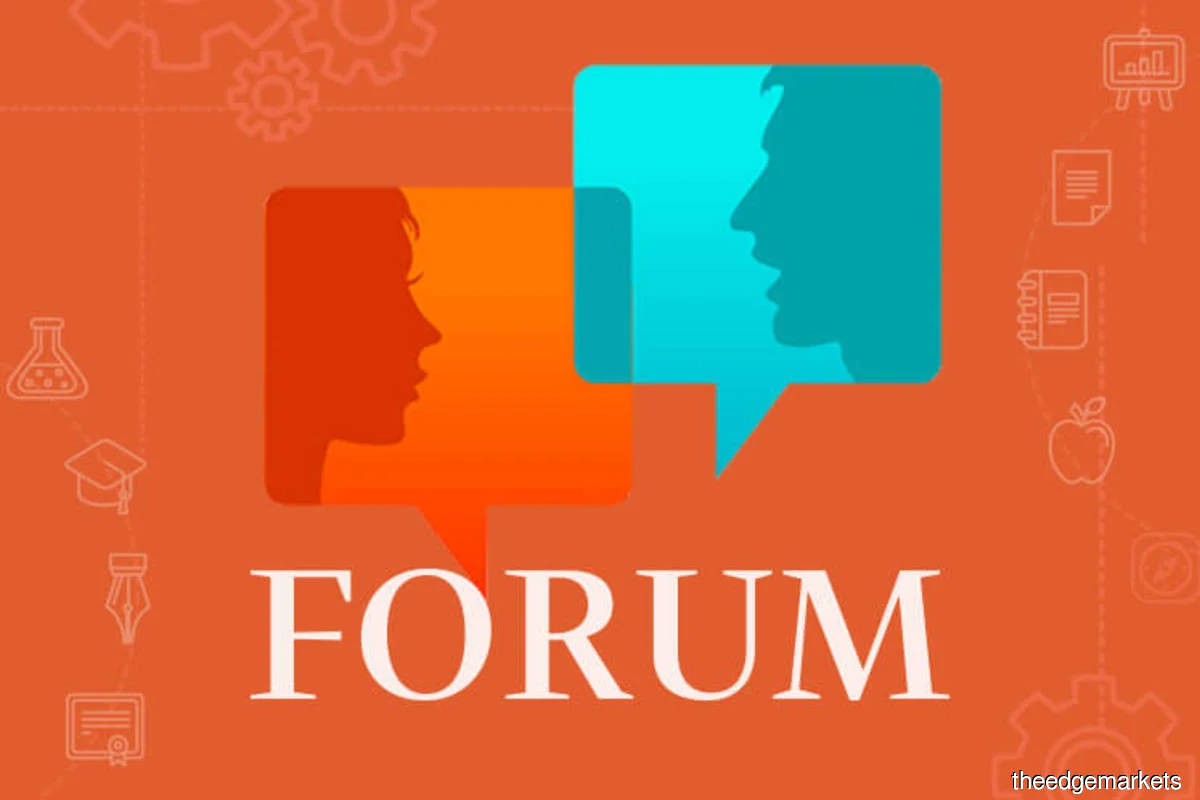 When Boris Johnson recently compared the climate crisis to a football match in which "humanity is 5-1 down at half-time", critics claimed the British prime minister was hugely understating its gravity. He may have been right about the score but, to many, it already felt like "Fergie time".
This is the name for those extra seconds that Sir Alex Ferguson would extract from referees when injury time was up and Manchester United still needed a goal. The world needs several now, but it's hard to see where they're going to come from, short of assigning Greta Thunberg to the Humanity FC dugout.
For all the spin, more own goals were scored at the COP26 conference in Fergie's Glasgow birthplace while "blah, blah, blah" provided lots of assists. Sport was not high on the agenda, but its cultural significance means it kicks way beyond its footprint. And because of that, it has a vital role to play if there is to be any sort of comeback.
Although the sports industry contributes less than 1% of carbon emissions — the same as Denmark — it can ring alarm bells that scientific papers on methane gases cannot. To borrow a line from those old Heineken ads, sport gets to the parts that others don't reach.
With bushfire and flood fatigue already setting in, disruption to events makes more impact. In England in 2015, Storm Desmond left Carlisle United's pitch with water up to the crossbars; in 2017, cricket saw its first "pollution stopped play" sign at a test match in Delhi after players vomited on the pitch; "smoke on court" halted play at the 2020 Australian Open as flames engulfed the Melbourne hinterland, and Typhoon Hagibis caused matches to be cancelled at Japan's 2019 Rugby World Cup. The images were seen in every living room.
Playing Against the Clock author and sports historian David Goldblatt highlights such instances to argue that "sport has the power to reach a large number of people who aren't listening to scientists or politicians". He says: "Sport offers hope — that you play to the whistle, that no cause is lost until it's lost, that remarkable, impossible last-minute turnarounds are possible — and that, above all, is what we need."
Financial advisory giant Deloitte agrees that sport can play a significant part. In a recent report titled "A Sporting Chance", it states that "the sheer scale of sport's popularity enables it to engage all of society with its unique ability to influence change through championing causes via global, wide-spread attention."
Calling the crisis "the defining challenge of our time", it suggests that "investment in physical infrastructure — typically venues and stadia — can be used to help deliver reduced emissions, affordable and clean energy".
After the chaos of Covid-19, fans are fully aware of the vulnerability of the sporting calendar. Fixtures that seemed set in stone were culled by the virus but Dale Vince, chairman of Forest Green Rovers (FGR), warns: "Climate change is the pandemic on steroids." More on FGR later. Whether it's a lack of snow for the Winter Olympics or a lack of rain to keep grass growing, a melting planet could do devastating and irreversible damage.
Golf is an obvious sitting duck with many links' courses likely to disappear in this decade under the remorseless rise of sea levels. In imminent danger is the world's fifth oldest course at Montrose in Scotland — after 459 years, it is being "chewed up" by the North Sea. If the worst does happen, one imagines that crown jewels such as St Andrews and Augusta National will be buttressed and watered even as fairways elsewhere become deserts and "greens" turn into "browns".
Goldblatt predicts that 23 of England's 92 football grounds could be flooded by 2050, by which time only 10 of the 19 venues to host the Winter Olympics could do so again. (China is spending tens of millions on artificial snow for the 2022 edition.) By 2050, the heat will be such that Goldblatt wonders if it will even be possible to play football in Africa. Cricket is just as vulnerable in most test-playing nations while bitumen-like surfaces would be too hard for rugby.
Even where football continues, methods may have to change. It's said that hell would have to freeze over before Pep Guardiola played the long ball. But a sprinkler ban may thwart his slick-passing game more effectively than any defenders have. Football's biggest problem is not on the field though: it's carbon emissions from transporting tens of thousands of fans to grounds. Electric buses are a must.
So, what else can sport do to help?
Gas-guzzling, ear-splitting Formula 1 would be most people's idea of the last sport to go green. They would be wrong: motor sport is on the front of the grid in tackling global warming. Former world champion Nico Rosberg actually attended COP26 and is proud F1 has taken "giant strides" recently. He listed banning single-use plastics, introducing synthetic fuels by 2025, and encouraging fans to take public transport as tangible steps.
That said, multi-title-winning team boss Ross Brawn admitted:"We have 1,000-horsepower cars, we are the pinnacle of motorsport. You can't get that bang without fossil fuels. But we can't have a sport which is seen as out of step." Something has to give but, unlike other sports, motor racing already has a ready-made green alternative circuit — it's called Formula E. It may not have the bang but with electric cars leading the charge to a quieter, cleaner future, F1 may have no option but to shut up and bring its expertise with it.
Pride of place for being pro-active, though, has to go to FGR. A tiny outfit from England's fourth tier, they've been called "the world's greenest club" by Fifa. Chairman Vince, who owns Britain's "green" electricity company, Ecotricity, says, "Around the ground, we've got solar panels. We bring wind energy in as well through the grid. So, we're 100% powered by green energy.
"We've got charging points for electric cars at the front so our fans can come to a game and get home again. And we've got an entirely plant-based menu." But his piece de resistance is an organic pitch, of which he says, "We don't use chemical pesticides and fertilisers, and we capture the rain that falls on the pitch from underneath and we use it again." Hopefully, Guardiola isn't the only one listening.
But there's more. Team shirts are made of a composite of waste coffee grounds and recycled plastic. And as if all that wasn't enough, FGR are looking to put recycled fishing nets in the goals. You have to hope they get a good catch — at the right end, anyway.
If sport really can reach its fans and inspire innovation like this, there may be hope of a late equaliser for humanity after all.
---
Bob Holmes is a long-time sportswriter specialising in football