This article first appeared in Forum, The Edge Malaysia Weekly, on February 3, 2020 - February 09, 2020.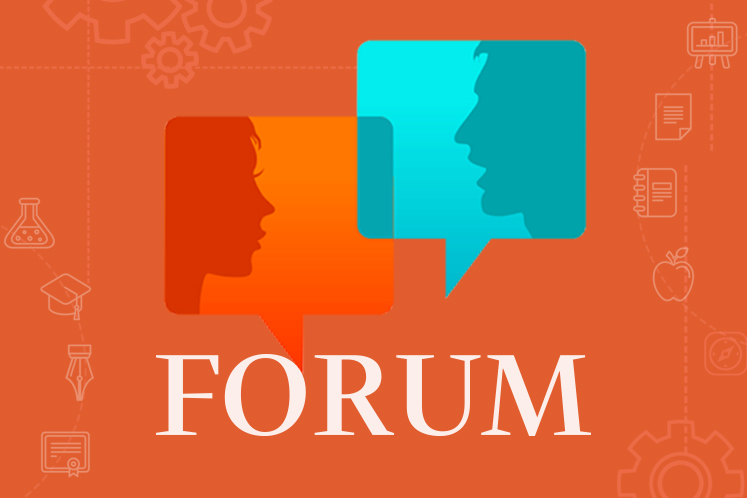 For a man to whom "Liverpool was a mystery" a decade ago, John Henry has proved to be a remarkably successful sleuth. From picking the brains of fan groups and scribes to get the low-down on the storied club (whose existence had somehow eluded him), the former soya bean trader from Illinois now presides over the hottest sports team on the planet.
Unbeaten in the league for over a year, European and world club champions, champions-in-waiting in England, and boasting a revamped stadium and rejuvenated fan base, the club can seemingly do no wrong. And all under Henry's tutelage. Even by the standards of a Wall Street supertrader — he made money from the 2008 crash — it is an extraordinary bull run.
Back in 2010, Liverpool was a basket case under hapless management and cowboy owners. Languishing just above the relegation zone and loaded with debt, the club was on the brink of administration, or worse. The ground was in need of a rebuild — or replacement — and the fans were in despair. Even the fabled Kop was mute.
This, after all, was the dynasty founded by the legendary Bill Shankly and built on by his successors, from Bob Paisley to Kenny Dalglish, for 30 more years. Five European Cups, 18 League titles and a global fan diaspora of half a billion. In football terms, it was the fall of the Roman Empire.
But amid the ruins, Henry saw potential. Like the Wall Street whiz that he was, he liked to buy low, and at £300 million, he told investors: "I really feel like we would be stealing this franchise."
There were, however, a few things against him. Besides his ignorance of football and use of the dreaded "f" word, it was his nationality. Unfortunately for him, the blame for Liverpool's demise was heaped almost entirely on the brash fraudulence of fellow American venture capitalists, Tom Hicks and George Gillett.
Such was the level of anti-American sentiment in this predominantly socialist city that the club's outgoing British chairman had to plead with fans to give the new guys a chance. Martin Broughton said: "I can understand why there might be wariness about them being American but being American is not the problem: Leveraged ownership is the problem."
But with a name like New England Sports Ventures (NESV), Henry's company could avoid neither frying pans nor fires. However, anyone who had met — or even Googled — him could not say the new boss was the same as the old boss. The merest glance and you knew he was cut from a very different fabric.
Where Hicks and Gillett could have been gunslingers in a B-grade Western, Henry had all the swagger of an accountant. Still, what impressed those who bothered to search was that he had broken an 86-year drought to win baseball's World Series with the Boston Red Sox.
Different sport, different country but a similarly fabled institution with its own distinct history, mojo, style, accent. If the New York Yankees are Manchester United — "the Glams", as they are sneeringly dubbed by Scousers — Boston were seen as unglamorous, like Liverpool.
There was even a parallel with the stadiums. Like Anfield, Boston's historic Fenway Park had seen better days, but instead of building an expensive new home, NESV renovated the old one and retained its character. However, the most reassuring of the principal owner's trump cards was that he had the cash.
"I want to be the smartest man in the room," was how Henry introduced himself. But still, having to fend off legal challenges and stymied by debts from the previous regime, it would be some time before anyone called him a "smart a*se".
He also had to decide on whether to jettison Anfield for a swanky new pile in adjacent Stanley Park — plans for which had been approved. Forensic research was required and he was not going to be rushed.
He assembled a top-flight hierarchy and was not afraid to sack managers. But the stadium delay was seen as dither and, coupled with mistakes in player recruitment, the new owners were delivering more apologies than results. Scouse humorists claimed that changing their name to Fenway Sport Group (FSG) was the most decisive move they had made.
But Henry was showing a virtue that had characterised his running of Boston — patience — and, as he had there, he decided to stay put. This was smart. FSG knew the costs of moving as well as the value in keeping the Anfield name. But he would build a new main stand to increase capacity and develop the rest later.
Unlike their predecessors' promise of "a spade in the ground within 60 days", they were building incrementally, and the decision was generally welcomed. As well as financial prudence, it showed respect for the club's heritage.
Somewhat ahead of schedule, a Luis Suarez-inspired side almost won the league in 2014, with only the cruellest of misfortunes preventing it. But the real watershed moment came when FSG recruited Jurgen Klopp as manager in 2015.
The German had landed two Bundesliga titles at the similarly blue-collar Borussia Dortmund on a small budget. He also played attacking football and gave youth a chance. As if that were not enough, he had a good command of English and was a charismatic leader with a great rapport with the fans.
But even he started slowly, losing two finals, while a lack of signings had the owners compared unfavourably with Scrooge. Then, out of the blue, a game changer: Liverpool paid a world record £75 million for a defender, for Southampton's Virgil van Dijk. And the Dutchman hit the ground running.
Overnight, perceptions about FSG changed, and when this was followed by a world record fee (£56 million) for a goalkeeper, Brazil's Alisson, all was forgiven. The owners were playing a long game: waiting for the right players, backing the manager and not afraid to spend big. The costly duo shored up a shaky defence and Liverpool were transformed from nearly men to European champions.
The money rolled in, with Liverpool banking record-breaking revenues in excess of £250 million (RM1.3 billion) for the 2018/19 season, after their Premier League and Champions League exploits. It was the first time a football club had earned more than a quarter of a billion pounds via competition revenue streams in a single season.
As chairman Tom Werner, in a sly dig at Chelsea and Manchester City, pointed out: "We have to generate our own income as we are not a benefactor club."
But this season could surpass even the last one with the world club trophy already in the bag, and the English Premier League — and the end of a 30-year curse — almost certain. There are plans for a further upgrade of Anfield and a new £50 million training ground opens in the summer. And it is not solely down to the money, as transfers have been a mix of big buys and bargains such as Andy Robertson for £8 million and Japanese icon Takumi Minamino for £7.25 million — nothing if not smart.
On the eve of last year's Champions League triumph, Henry told NBC: "We thought we knew sports and our skills would translate in Liverpool, but it has been a challenge." For someone who knew nothing, he is now smart enough to write the Dummies Guide to football ownership. Over at Manchester United, they could use a copy.
Bob Holmes is a long-time sports writer specialising in football