This article first appeared in Forum, The Edge Malaysia Weekly, on April 15, 2019 - April 21, 2019.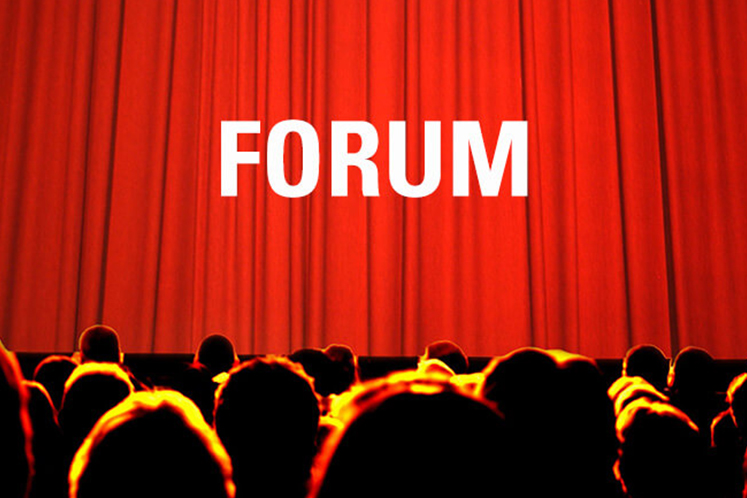 It says a lot about Ernie Els that even when ranked 320th in the world, he was a conspicuous absentee at the US Masters tournament last weekend. At 6ft 3in and with a golf swing a Greek god would die for, the Hall of Famer still has quite a presence — and not just from tee to green.
Malaysian golf can count itself lucky because not only did he bless last month's Maybank Championship with a unique bit of history but also his presence will be felt here for decades to come.
A joint-7th place at Saujana Golf and Country Club saw him become the first player ever to register 300 top 10 finishes in tournament golf. It is an impressive monument to high-level consistency for one of the game's great globetrotters. It is also pretty good for business.
With 68 titles — including four Major wins — and a 24-carat legend status, the soon-to-be 50-year-old Els is a thriving industry all on his own. Nice little Erners include an acclaimed winery in his native South Africa and lifestyle ranges from golf apparels to energy bars and iced coffee. He is among the fortunate few who could find a sponsor for getting out of bed.
Although known as The Big Easy for his effortless swing and even temperament, he is an extremely hard worker. He invests heavily in good causes too — notably his foundation that gives underprivileged kids the chance to play golf and, since his son Ben was diagnosed with autism, charities and a research centre devoted to curing the condition.
So an early tee-off and business acumen explains why he has been able to double his career prize money of almost US$50 million. He currently ranks higher on Forbes' list than that of the PGA rankings.
With courses bearing his name at both ends of the country, Els has put his considerable stamp on the Malaysian golf industry. Whether it is Teluk Datai in Langkawi or Desaru in Johor, his imaginative designs have already raked in the awards.
Teluk Datai has won Best New Course in the World, Best in Asia and Best in Malaysia, which is why Club Els is at the forefront of the campaign by Destination Resorts and Hotels Sdn Bhd (DRH) to bring golf tourists to Malaysia. Els has also picked up the Best Designer gong.
Such were the off-course commitments here last month that he was still hard to get. But he was as good as his manager's word in obliging with an email interview on "the business side of things".
Having read that his wine "show the personality and characteristics of the Big Easy himself", I jest whether his courses might be "big and easy" too? After all, he did remove the bunkers at Datai. Of course, they cannot be both and, nope, there are no 8,000m monsters but he gets the drift.
"Tricky job comparing wine to golf courses," he replies. "Although I do enjoy both [laughs] Seriously, though, I'm not a believer in the concept of a signature design ethos. There are simply too many variables in terms of the landscape that you're given. Every site is different and one of the great thrills of those early site visits is when you see the 'canvas' for the first few times and can start to build a picture of the layout in your mind's eye. I love that. It's never going to get old for me."
Asked how he got into it in the first place, he says: "We actually started in partnership with Jack Nicklaus Design, which was a great learning experience. Mr Nicklaus kind of showed us the ropes, so to speak. Even back in the day, though, we always had the intention to set up a standalone business and that led us to establish Ernie Els Design almost 20 years ago now."
That was when he was still in his playing prime and jousting with a certain Tiger Woods for the top spot. He had won the US Open twice, the World Matchplay seven times and was runner-up in three of the four Majors in 2000. He won The (British) Open twice after that but his plans for old age were already under way.
He says: "It's been a really incredible journey and we've come a long way in what feels like a fairly short period of time. It's become a real passion of mine and, honestly, I feel blessed that it's something I can continue to do for many years to come."
To the suggestion that the Malaysian courses have had much more than just a redesign, Els says: "We're a full service design company, so we can do whatever suits our clients' needs. It might be a redesign of an existing layout such as at Datai Bay which was a lot of fun for us."
As for the different challenges posed by Datai and Desaru, he says: "To a large degree you go with what the landscape gives you. That's your starting point and, as I've said, you build the picture from there. At Datai, the site has many beautiful natural features, so it was all about how we utilise these in our overall design strategy.
"That was very much at the forefront of our plans. So, we have four holes that play alongside the beautiful Andaman Sea, another three holes are adjacent to streams, there's a pond on one hole and, of course, you have the rainforest all around you."
Datai was already a jewel in Malaysia's golfing crown and on where it ranks among the most beautiful courses he has seen, he says: "Honestly, it's right up there. It's just a stunning setting and we made sure that the hole-routings maximised those views. You've got amazing wildlife there, too. I'd say there's a beauty and a uniqueness about this golf course that makes it very special to play and very memorable."
Asked if the brief was to make Desaru a golf haven (as there is not much else there), he says: "Very much so. I was visiting at the end of last year and it was exciting talking to the guys and seeing our strategic vision for each of The Els Club Malaysia locations start to take shape. I think we all agree, the sky is the limit with this destination."
As for Augusta National, just before coming to Malaysia, he admitted that it was something of a femme fatale. "I have a love-hate relationship with the place," he recounts two heart-breaking runners-up spots amid other dramas having taken their toll. "To be honest with you, I won't miss the place … I've had enough of it. It was always almost like a curse to me."
It is to be hoped that he never feels that way about his own masterpieces, which have given so much pleasure to many of us. And if the coming of the Tiger has robbed him (and a few others) of some of his stripes as a player, he has more than made up for it off the course. Unlike some golfers, he has got so much Els.
---
Bob Holmes is a longtime sports writer specialising in football