This article first appeared in Forum, The Edge Malaysia Weekly, on March 2, 2020 - March 08, 2020.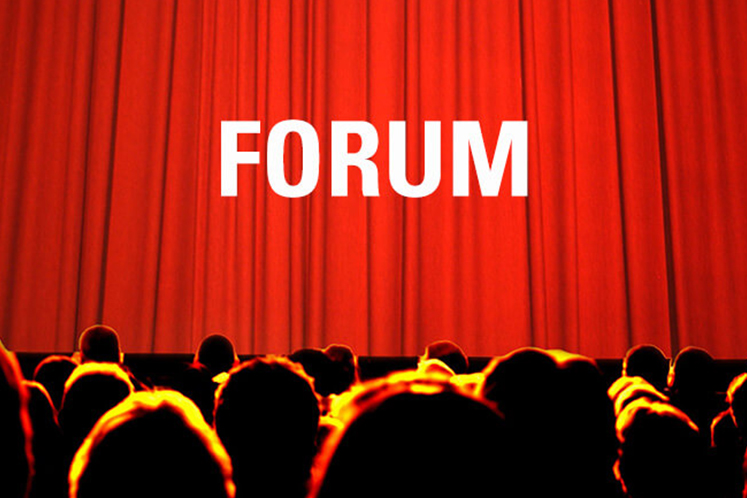 The rich don't like being told what to do, and certainly not the football superpowers who are hell-bent on global domination of the sport. Which is why Manchester City's owners, instead of taking the club's two-year ban from the Champions League on the chin, are prepared to plunge the game into a protracted and potentially calamitous legal battle.
If there was shock and awe at the sentence, there is utter dread at the prospect of action in the courtroom eclipsing that on the field — perhaps for years to come. City's decision to appeal the Union Of European Football Associations' (UEFA) ruling could not only cast a shadow over two tournaments, it could spark a power struggle to decide who actually runs the sport.
City were also fined €30 million, but the potential losses for being denied a seat on the gravy train for two seasons could be as high as €300 million. The club's owners were found guilty of "falsely inflating sponsorship revenues" and "failing to cooperate" with the investigation into breaches of Financial Fair Play (FFP) regulations that were introduced in 2012.
UEFA's intention was to stabilise club finances but Abu Dhabi United Group (ADUG), which owns City, and the Qatari bosses of PSG have always been sceptical. Both were fined for FFP violations in 2014 and believe the new rules are nothing but a cleverly disguised ploy to protect Europe's established elite against the ambitious nouveau riche such as themselves.
City, in particular, have railed against them. Accustomed to getting its own way in autocratic Abu Dhabi, ADUG tried to ride roughshod over FFP — as leaks have revealed. For the group — and its Qatari counterparts — it was never just about winning football matches or even trophies.
Since buying the perennial under-achievers for £80 million from the former prime minister of Thailand, Thaksin Shinawatra, in 2008, Sheikh Mansour bin Zayed Al Nahyan and his minions have turned City into a major force on the field and an even bigger one off it.
Once City had won a trophy — their first for three decades — ADUG began to acquire clubs like fans collect Panini stickers. With at least one on every continent, it built a conglomerate called City Football Group (CFG) and attracted a 13% investment from the Chinese government. When a 10% stake was sold to US equity firm Silver Lake last November, CFG was valued at £3.7 billion, the largest football entity in the world.
Not to be outdone, Qatar Sports Investments added PSG to a portfolio that includes the 2022 World Cup as the ultimate shop window for its country. Along with a cartel of other big clubs — but by no means all — City and PSG are pushing for more matches in an expanded Champions League.
They are also supporters of the Federation of International Football Association's (Fifa) massively refinanced World Club Cup. In other words, it is all about money, glory and the soft power for their nations — football being a mere vehicle.
Against this oil and gas-fuelled might, the European governing body has found itself backed into a corner. For years it has been fighting a rearguard battle to resist the super clubs' ambitions by keeping a lid on what Arsene Wenger famously called "financial doping".
But, alerted by German magazine Der Spiegel's exposé from Football Leaks and after another lengthy investigation, it has decided enough is enough — and shown who's boss. Taking "the atomic option" is how Forbes magazine described it while Britain's The Guardian newspaper said: "They've chosen the battleground." Others settled for "seismic" or a "watershed moment".
But most of the inflammatory rhetoric has come from City. Club lawyer Simon Cliff is on record as saying: "UEFA only respond to aggression" and that "a lawsuit against its auditor could destroy the entire organisation within weeks". The furious instant reaction to the ban raged that the probe had been "prejudicial" and they had been tried in a "kangaroo court".
In this regard, they were barking up the wrong tree. The adjudication chamber is nothing if not independent of UEFA, comprising some of the finest lawyers from several different European countries. The clubs' financial control body that carried out the investigation was just as eminent and impartial.
Ominously, though, Cliff had previously claimed that rather than accept a ban, club chairman
Khaldoon Al Mubarak "would spend 30 million on the best 50 lawyers in the world to sue them for the next 10 years". And If they do not get a win from the Court of Arbitration in Sport (CAS), they will go to the High Court of Switzerland. Whatever happens, it is sure to drag on … and on.
Last week, City CEO Ferran Soriano struck a slightly more emollient tone but the siege mentality has been embraced by the manager Pep Guardiola and squad — for now.
Careers pass quickly in football and City's stars will not want to miss out on the big stage. Players that City want to sign will hesitate to join them while uncertainty reigns, just as rival clubs will not know if they can take City's place in the Champions League. Ten years of this?
Once City have officially appealed to CAS, they will be allowed to take part in next season's Champions League, albeit with the sword of Damocles hanging over them. And it may not be the only dagger drawn.
Given the nature of the alleged offences, the English Premier League (EPL), which is already delving, may also act against City, although the CEO of one big club claims there is no appetite for retrospective punishments.
However, as both the English and European authorities will be well aware, the period investigated was 2012 to 2016 — before Guardiola took over and the real "financial doping" kicked in. And if City were to eventually lose the battle, it is hard to know how they would be able to finance a rebuild without breaking the FFP rules all over again.
Wise heads are saying "we told you so" when it came to nation-state owners. Of course, there was no doubt, in City's case, that ADUG had the funds but it is the size and nature of the ambition that was not divulged.
CFG is way beyond sports washing, it is a colonisation of clubs and ADUG has the wealth to undermine the very institutions that run the game. If City prevail in court, FFP will be cast into the bin and UEFA's credibility would go with it.
World governing body Fifa may be only too willing to fill the gap and keep on a token administration in Europe as a kind of vassal state. The Super League would be ushered in and the World Club Cup would also be given top billing. The super clubs would be calling the shots.
They have been setting up their scouting and feeder club networks to harvest the world's best young players from every corner and would be free to plunder the best talent and trophies. The rest of football? They could always eat cake.
Bob Holmes is a long-time sports writer specialising in football