This article first appeared in The Edge Malaysia Weekly, on March 4, 2019 - March 10, 2019.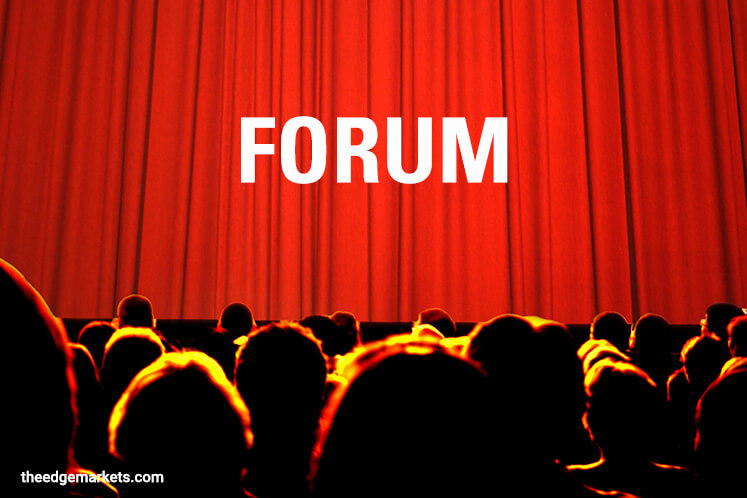 The owner has not been seen all season. The manager is a dead man walking. The stadium plans have been shelved, young stars want to leave and the team is struggling in the league. The club faces a two-window transfer ban and the goalkeeper — the world's most expensive — has staged an on-field mutiny. Cynics say it is "situation normal" at the London-based Chelsea football club.
But from whichever vantage point — yacht or penthouse or Bond villain bolthole — Roman Abramovich happens to be viewing recent events, it is not how he envisaged they would unfold in his 16th year as the Blues' saviour and great panjandrum. Indeed, they may have reaffirmed his decision to sell up. He has already turned down £2 billion but would take a £3 billion offer.
Football's most famous owner bought Chelsea on a whim — 10 minutes into the first match he had ever seen in the flesh. It was one of those magical European nights — a seven-goal thriller between two storied clubs, Manchester United and Real Madrid — but the Russian billionaire had not even needed a goal: he was already spellbound by the atmosphere. With the game still scoreless, he turned to his companions and, visibly enraptured by the spectacle, told them, "I want to buy a club."
He settled on Chelsea mainly for their prestigious West End location. Nearly bankrupt, the club was also going for a song — a mere £140 million. The deal was done in 20 minutes and he proceeded to spend like there was no tomorrow.
For a while, it was every fan's fantasy as big names were delivered as if by Pos Laju along with a dynamic young manager in Jose Mourinho. And the trophies rolled in as surely as night follows day.
Whenever there was a blip, Abramovich's remedy was to sack the manager — Mourinho twice — but despite the door to that office almost coming off its hinges, there were few fallow years. The successes saw "Chelski" join the elite of Europe's fully paid-up super clubs.
But unlike Sheikh Mansour bin Zayed Al Nahyan, who took over Manchester City five years later with a grand plan and with whom he is often compared, Abramovich seems to make it up as he goes along. He wanted Chelsea to play like Barcelona and tried to woo Pep Guardiola, but the Catalan ended up at City instead.
He built an expensive training ground and wanted a bigger stadium so that the club would be self-sufficient one day. But both projects have backfired. Despite hundreds of wonder kids arriving from around the globe, not one has established himself in the first team. The last academy grad to do so was locally born John Terry — while Abramovich was still helping himself to Soviet oil riches.
Now Chelsea have been banned from signing anybody because they breached Fifa rules for recruiting underage players. Currently, no fewer than 41 Chelsea youngsters and older fringe players are currently "parked" around Europe. The club will appeal.
Never satisfied with the cramped confines of Stamford Bridge, Abramovich spent a fruitless decade searching for an alternative home. After getting outbid by a Malaysian consortium of Sime Darby Bhd, S P Setia Bhd and the Employees Provident Fund for the iconic site of Battersea Power Station, he decided to stay put.
He came up with a stunning new design for a futuristic £1 billion Stamford Bridge but problems with planning permission and finding a suitable temporary home for three seasons drove him to well-documented distraction.
All in all, he has spent almost as much as the sheikh (circa £1.5 billion) but as business models for football club ownership go, the two Blues are at opposite ends of the spectrum.
Where Abu Dhabi's is about soft power and planning for when the oil runs out, the Russian's is about having fun — and a bolthole in a Western country. And sure enough, his style is more Donald Trump than Leon Trotsky: Chelsea's state of "permanent revolution" is because he fires managers as if they are contestants on The Apprentice.
Even those who have just won silverware are not safe. The Holy Grail of the Champions League (plus FA Cup) bought Roberto di Matteo a mere six months while Carlo Ancelotti was out a season after winning the domestic double. Luiz Felipe Scolari won a World Cup for Brazil but lasted only seven months.
The current life expectancy of a Chelsea manager is around a season — there have been 15 (including caretakers) and 15 trophies have been won. If Abramovich does end current boss Maurizio Sarri's reign soon, the Russian will reach an unwanted century — in millions of compensation pounds to former managers. But the cost does not stop there: A new man will demand a fresh outlay on players as well as his own backroom staff.
Even a director of football could not stop the carnage. But Michael Emenalo, who somehow survived for six years, only served to highlight the madness. A trio of players that he brought in for a combined £33 million were let go for little more only to be resold by their new clubs later for a total of £160 million. Now household names, Kevin de Bruyne, Romelu Lukaku and Mo Salah are flourishing at three of the Blues' main rivals.
Had they remained along with star man Eden Hazard, who cost £32 million, and the youngsters Sarri is reluctant to pick, they could have formed the best team Chelsea never had. Not only would it have been the equal of today's side on paper, it would have cost less than what has been paid to discarded managers.
Many of those were victims of player power whose ultimate manifestation was seen on Feb 24 with a goalkeeper defying Sarri's orders and staying on the field. Senior players have exploited gaping holes in the executive structure — with posts such as chief executive and director of football filled only intermittently — but nothing like this.
Now there is an even greater void — at the top. When the British government delayed renewing Abramovich's work visa after a row with Russia over the Spygate poisoning scandal, it meant he could not even enter the country in his capacity as club chairman. He promptly mothballed the stadium plans which, after the gradual belt-tightening of recent years, led many to believe that he is losing interest in his pet project.
But amid the relative austerity, there have been splurges. Like a dieter suddenly going on a binge, Chelsea paid a world record £72 million for the same insubordinate Spanish goalkeeper, Kepa Arrizabalaga, and then promising Dortmund striker Christian Pulisic for £57 million, who joins next season.
In contrast, City look unified and all-conquering, and it is they who play more like Barcelona with a former Barcelona manager, the same Pep Guardiola, holding the reins.
As Abramovich and a global audience watched the drama unfold at the Carabao Cup final on Feb 24, the contrast with the unity of City seemed stark. The winning margin was the narrowest possible — on penalties — but between the two clubs there is a gulf. Two weeks earlier, City humiliated Chelsea 6-0 in the league.
Where they have secured the first leg of what would be an unprecedented quadruple, Chelsea have to quell a mutiny. The spin doctors tried to say it was a misunderstanding but you hope the watching owner would not be fooled. Sarri was not the only one who has been unable to impose his authority — leadership in absentia is no leadership at all.
Bob Holmes is a long-time sports writer specialising in football
Save by subscribing to us for your print and/or digital copy.
P/S: The Edge is also available on Apple's AppStore and Androids' Google Play.