This article first appeared in Forum, The Edge Malaysia Weekly, on May 13, 2019 - May 19, 2019.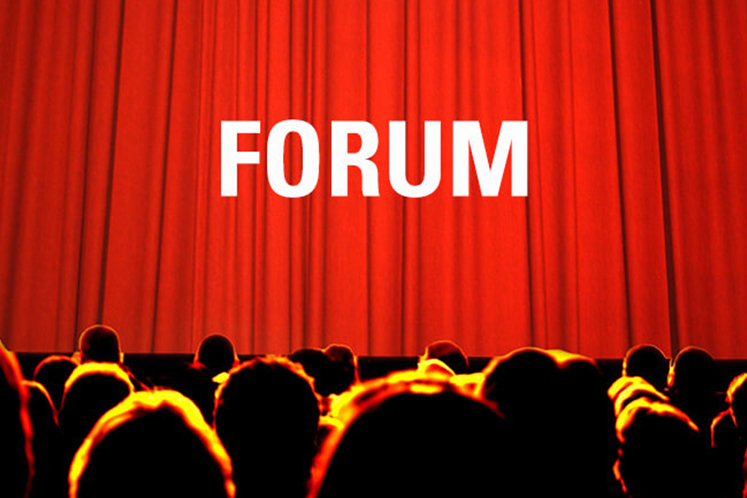 The World Football Summit Asia, held at Sunway Pyramid on April 29 and 30, was yet another of those grandly-named events designed to put Malaysia on the sporting map. And, as usual, the hosts did a good job. But it was another country that made the most impact.
Spain — or, more precisely, La Liga — came in force, bringing a posse of its own legendary ex-players, flooding the forums and headlining the debates. It was a fascinating insight into how it is trying to close the gap with its great rival, the English Premier League (EPL), off the field.
On it, La Liga reigns supreme, racking up 28 trophies to the EPL's seven since 2000. When it comes to head-to-head matches between their respective clubs in the same period, Spanish dominance is even more overwhelming — with 18 wins out of 20. The commercial flip side is also lopsided — but in favour of the EPL.
English clubs rule a very lucrative roost. The EPL's combined domestic and overseas rights for the current (2019 to 2022) deal rake in a whopping £8.3 billion, which is more than the top flights of Spain, Italy, Germany and France combined. La Liga is a comfortable runner-up with £1.5b per annum — and growing.
Just as EPL clubs have underperformed in Europe, La Liga has under-exploited its own glittering product — especially as it boasted two of the all-time greats, Lionel Messi and Cristiano Ronaldo, for more than a decade. But now, all the signs are that both leagues are working hard to improve their weaker side.
I ask Ivan Codina, La Liga's managing director for Southeast Asia, Australia, South Korea and Japan, what is behind the big push. "One name," he says unhesitatingly. "Javier Tebas, our president. He already saw that we were a brand with a global appetite. Therefore, we had to become a global brand. He was the first one to decide to go outside Spain."
Could the EPL's success have been a factor? "The EPL commercialised its product very well but that was not the trigger — it was a matter of addressing a global appetite for our product and then seeing a glocal [sic] strategy to see if we are relevant in the markets. The way football is consumed is changing. The new generation want something different and we need to be aggressive. We opened our first international office in Dubai in 2014 and we now have 10  — five in Asia plus 44 representatives. The main trigger was Tebas' arrival. Then many things followed."
The summit idea is one. The first two editions were held in Madrid, where there will be another in September. The KL event was part of the wider push and it did feel like they were trying to make up for lost time. La Liga's chief communications officer Joris Evers acknowledged: "Some of our competitors have been in the region a longer time than us and have been doing a great job."
Indeed,  the EPL has capitalised on loyalties to English clubs that were established three generations ago and are now deeply entrenched. Its launch coincided with the satellite TV explosion, and an all-action style of play and equitable distribution of the rights did the rest. The Big Six clubs get most of the eyeballs but its sheer depth is why it is dubbed an El Dorado. While Real Madrid and Barcelona joust with the Manchester duo for the financial top spot, no less than 14 English clubs are among the richest 30 in the world.
At 28th in the Deloitte table is Bournemouth, which were playing three tiers below the Premier League six years ago and whose stadium holds just 11,000. Last season they picked up £159 million in TV revenue, which is more than European aristocrats, Inter Milan and Benfica. Even bottom-placed Huddersfield will receive £100 million as a parting gift. Manchester United may be a fading force on the field but their income is still more than the gross domestic product of the world's 10 poorest nations.
To compete with all this, says Evers, "In 2015, La Liga became responsible for the broadcast product as well as the sale of broadcast rights around the world. That was a major change. We began distributing the income more fairly — giving the smaller clubs much more than before. Real Madrid might have got 12 times what a smaller club got, now it is about three times."
It seems to be working as rights fees distributed to La Liga teams have grown by more than 80% since 2013/14, the last season before the centralised model was adopted. And fewer "cricket" score lines reflect a more competitive league in which players no longer enjoy "holiday" games.
Other measures, Codina says, include "expanding our digital strategy. In two years, we have gone from two languages to 19 and now have 11 different platforms on social media. We are not trying to keep things secret — we are wanting to share it as we want to grow football around the world, and this will help us become the world's second favourite league."
For all this positivity, the would-be conquistadors are very aware of the threat of pirates. "We have a team of 40 people working to counter piracy," he says.
I ask what's in it for Malaysia? "We have just signed a MoU with the domestic league in Malaysia," he answers. "Our intention is to make sure we have a proper structure in which we support the development of the local league. In every market there are different challenges. We sit down with the MSL and find the areas where they need support. We can show our know-how of running the best league in the world. It is not just one direction — we also want to learn of the different challenges Malaysia faces. We can also learn."
Their man in KL, Giorgio Rossi, adds: "Football is moving east and this [initiative] justifies the strong commitment we have in many countries in the Southeast Asian region. In the last year and a half, the results of our work fully express the potential of our brand and the enormous growth margin we have. Exponential has been the growth in Facebook, Instagram and Twitter, as well as numerous events being held around El Clasico and other matches with the aim of promoting all clubs and not only Barcelona and Real Madrid.
"One of our main objectives is to gain more fans for La Liga. We are doing a lot of different things to reach more people in the Asian region. We are obliging our fans with [more Asia-friendly] kick-off times and have to adapt to a new market."
To the vexed question of playing a match outside Spain, the intention is clear despite the cancellation of the one proposed for the US last year. Then players, led by those at Real Madrid, opposed the plan for Barcelona to play Girona in Miami. Rossi stated: "La Liga is a global spectacle with fans around the world. We want to bring our league even closer to our fans and play a league match, one out of 380, in the US. Playing outside of Spain is a logical next step in the growth of our league. We hope to make it happen one day."
Let us hope Malaysia will benefit from whatever advice is being given while the EPL knows it is going to be given a good run for its broadcasting treasure. With a stellar cast of managers, England's clubs are also on the rise. It is intriguing that it coincides with La Liga finally meaning business off the field. How each tries to close the gap on the other in their respective fields of dominance should make fascinating reading in both sports and business pages.
---
Bob Holmes is a longtime sports writer specialising in football