This article first appeared in The Edge Financial Daily, on February 7, 2020.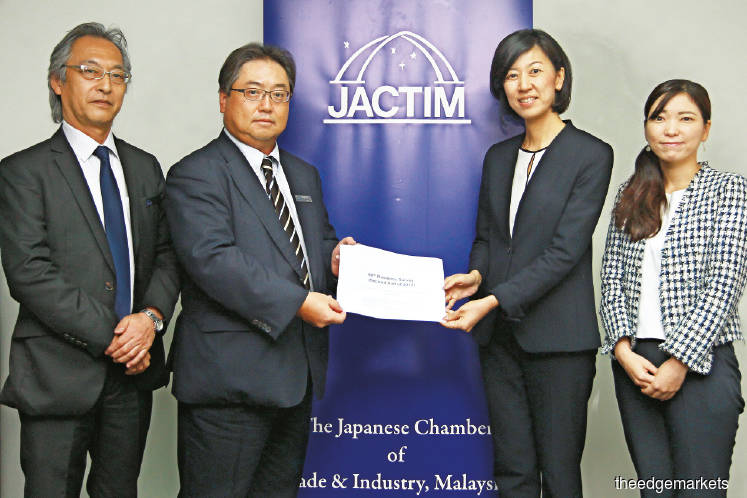 KUALA LUMPUR: Business sentiment among Japanese firms in Malaysia has declined to the lowest level since 2008, according to the findings of a survey announced yesterday.
The Japanese Chamber of Trade & Industry, Malaysia (Jactim) said that of the 296 Jactim members who responded to its survey, 43.3% said they were pessimistic, mainly owing to the US-China trade conflict and the stagnation of the semiconductor market and higher labour costs.
The survey for the second half of 2019 (2H19) was conducted  from Aug 13, 2019 to Oct 25, 2019.
 Jactim said its business sentiment diffusion index declined consecutively for three half-year periods.
"Against the previous index [1H19] where members expected improvement in the future, this did not happen as the current index (2H19) is at -29.9 points, which incidentally is the lowest since the bankruptcy of Lehman Brothers in 2008," the chamber told  a news conference.
It said 35.29% of the respondents said the US-China trade war was a concern, versus 27.86% in 1H19.
Meanwhile, 43.3% said their outlook remained unchanged, with 13.4% responding that things had improved since the middle of 2019.
Jactim vice-president Daiji Kojima said that different industries located in different areas gave varying responses. For example, for healthcare companies, there had been an improvement in business sentiment. However, for electrical and electronics (E&E), things were not so rosy.
"Unfortunately for the E&E sector, this area has suffered the most impact in recent months," Kojima said.
In terms of employment, 66.6% of respondents found their staff levels to be adequate in 2H19. However, 18.5% said they were having surpluses, the first time that companies had reported a surplus since 2008.
When asked which sectors reported the surpluses,  the Japan External Trade Organisation (Jetro)'s Kuala Lumpur managing director Mai Onozawa said  respondents in the E&E, steel and manufacturing sectors tended to report surpluses in their headcounts. In the case of warehousing, some respondents had reported that they did not have enough people.
In terms of supply and demand, most companies (58.7%) found supply and demand to be balanced, while 37.2% said there was excess supply and 4.1% said there was excess demand.  On the forecast for 1H20, 38.8% of respondents expect business sentiment in Malaysia to worsen, with the business sentiment diffusion index projected at -27.1%.
 Onozawa said the forecast does not take into account the current concern about the Wuhan virus, but added that the results can change once Jactim releases the actual results of their survey for 1H20.
Jactim chief coordination officer Kazuya Kitae said most investments from Japanese firms in Malaysia come from companies that have already had a long presence in the country,  and Jactim is looking to bring in small- to medium firms  which mainly focus on higher-end sectors such as healthcare and medical devices.