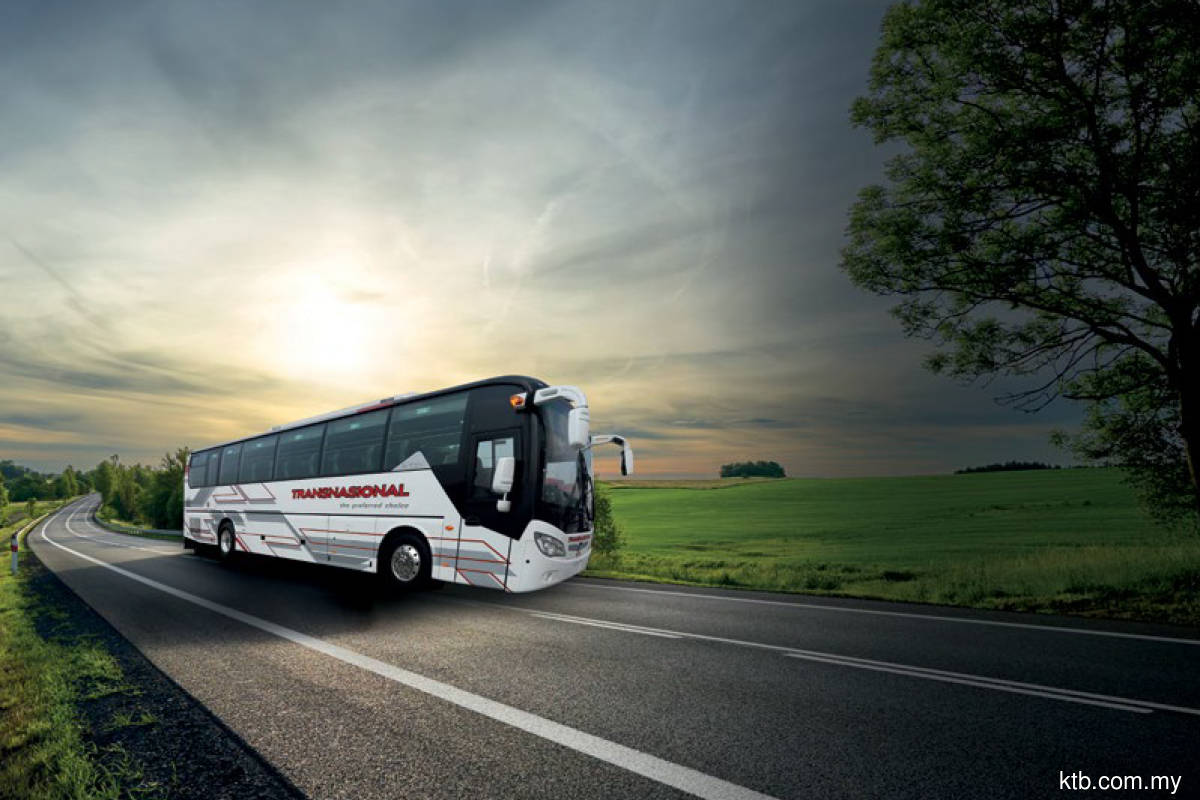 KUALA LUMPUR (Aug 27): A jump in the share prices of two loss-making bus companies which baffled many yesterday was not sustained as both counters slid this morning on profit-taking activities.
Gets Global Bhd's shares jumped as much as 7.48% to 57.5 sen in early trade, but the momentum quickly went downhill.
At the time of writing, Gets Global Bhd's shares were driven down 14.95% or eight sen to 45.5 sen, valuing the express bus operator at RM67.41 million. The decline tapers the stock's year-to-date (YTD) rise to 184.38% from 16 sen.
However, the counter's brisk trading appears intact, amassing a trading volume of 44.15 million, over one-third of its issued share capital, within the first three hours of the trading day.
The financially-struggling company, which recently witnessed a change in its major shareholder, surged to limit-up at 53.5 sen yesterday, gaining 30 sen over its previous closing price of 23.5 sen while trading volume inflated to 146.26 million versus its 200-day average of 2.69 million.
The sudden activity prompted Bursa Securities to issue Gets Global an unusual market activity query yesterday evening.
In a filing today, the express bus operator clarified that its new substantial shareholder, former Gunung Capital Bhd director Teong Lian Aik, together with its management and auditors are discussing options, with fund raising exercises touted as a possibility, to ease the group's financial difficulties.
The auditors of the company had expressed material uncertainty on its ability to continue as a going concern in its latest audited financial statements.
"In addition, the aforesaid fund raising exercise is intended to improve the cash flow position of the company particularly on the group's default on the principal and interest payments amounting to approximately RM18 million for its borrowing as a result of its financial constraints," Gets Global added.
On Tuesday, the bus company announced its largest shareholder, managing director Datuk Che Azizuddin Che Ismail, has disposed of 30.24 million shares representing a 24% stake in the company.
A separate filing showed Teong had acquired the bulk of shares from Che Azizuddin, making the former the single largest shareholder with 40.16 million shares or a 31.87% stake.
Meanwhile, loss-making Konsortium Transnasional Bhd saw its shares rise to an intraday high of 18 sen earlier today, before erasing gains to settle 28.57% or five sen lower at 12.5 sen. YTD, the share is still 47.06% higher from 8.5 sen.
Selling pressure on the counter brought its trading volume to 66.44 million and shaved RM11.59 million off its market capitalisation to RM58.41 million.
The intercity bus operator's shares had swelled 250% or 12.5 sen to 17.5 sen yesterday, after hovering between three sen and 10 sen since the beginning of the year.
Yesterday's trading volume of 436.5 million surpassed the Practice Note 17 status company's total issued share capital of 402.8 million.
Read also:
Penny stock fever spreads, loss-making bus companies more than double in single day
Edited by Lam Jian Wyn