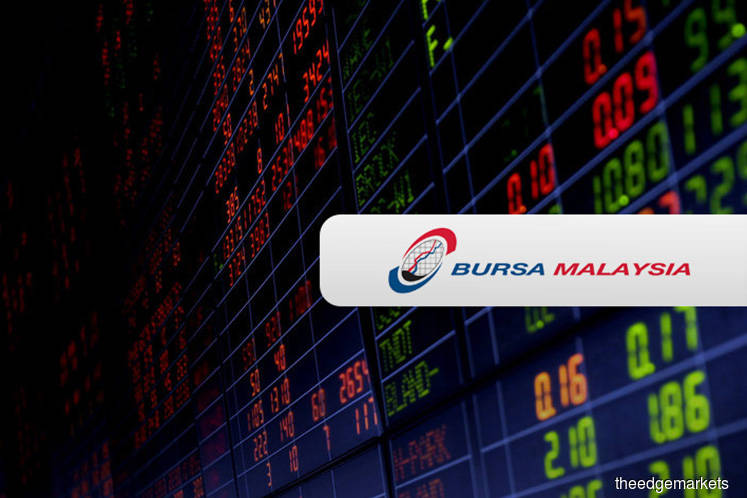 KUALA LUMPUR (Aug 1): Bursa Malaysia Bhd reported a drop in net profit for the fifth straight quarter, hurt mainly by lower operating revenue across both the securities and derivatives markets.
The stock exchange operator saw its net profit fall 20.4% to RM46.34 million in the second quarter ended June 30, 2019 (2QFY19)  from RM58.21 million a year ago. This resulted in a lower earnings per share of 5.7 sen for 2QFY19 compared with 7.2 sen for 2QFY18.
Quarterly revenue also dropped 11.8% to RM123.96 million from RM140.56 million in 2QFY18.
Nevertheless, the group declared a first interim dividend of 10.4 sen per share for the financial year ending Dec 31, 2019 (FY19), payable on Aug 30.
In a bourse filing today, Bursa said the securities market segment's operating revenue for 2QFY19 fell 12.3% year-on-year (y-o-y) to RM93.8 million.
"Trading revenue (in the securities market) decreased by 16.3% y-o-y to RM58.8 million in 2QFY19, on the back of lower average daily trading value for on-market trades and direct business trades which declined by 23.3% y-o-y to RM2.21 billion. Trading velocity in 2QFY19 was also lower by 8 percentage points to 29%," it added.
The derivatives market segment's operating revenue for 2QFY19 also fell 12.5% y-o-y to RM19.1 million in 2QFY19.
Bursa said trading revenue in the derivatives market fell by 14.4% y-o-y to RM16.9 million, mainly due to lower number of contracts traded for FTSE Bursa Malaysia KLCI Futures and Crude Palm Oil Futures, as well as higher market incentives incurred in the current quarter under review.
The weak quarterly performance dragged the group's net profit for the cumulative six months (1HFY19) down by 23.6% to RM93.19 million from RM122 million a year ago, while revenue declined 14% to RM250.49 million from RM291.27 million in 1HFY18.
On prospects, Bursa expects to maintain a sustained performance in the second half of the year.
Its chief executive officer Datuk Muhamad Umar Swift said the group will forge ahead to build on its strengths such as in the Islamic capital market, which continues to show a positive momentum.
"There are various positive indicators that give us reason to be optimistic, among them the positive trend in trading among small and mid-cap counters and the encouraging increase in initial public offerings (IPOs), which led to the exchange occupying the top spot among major Asean bourses in terms of funds raised via IPOs as at 1HFY19 totalling RM1.4 billion," he said in a separate statement.
"We are also seeing improvements in foreign direct investments. These are all good opportunities for us to build upon," he added.
At 3.10pm, Bursa shares were down 4 sen or 0.59% at RM6.71, bringing a market capitalisation of RM5.43 billion.