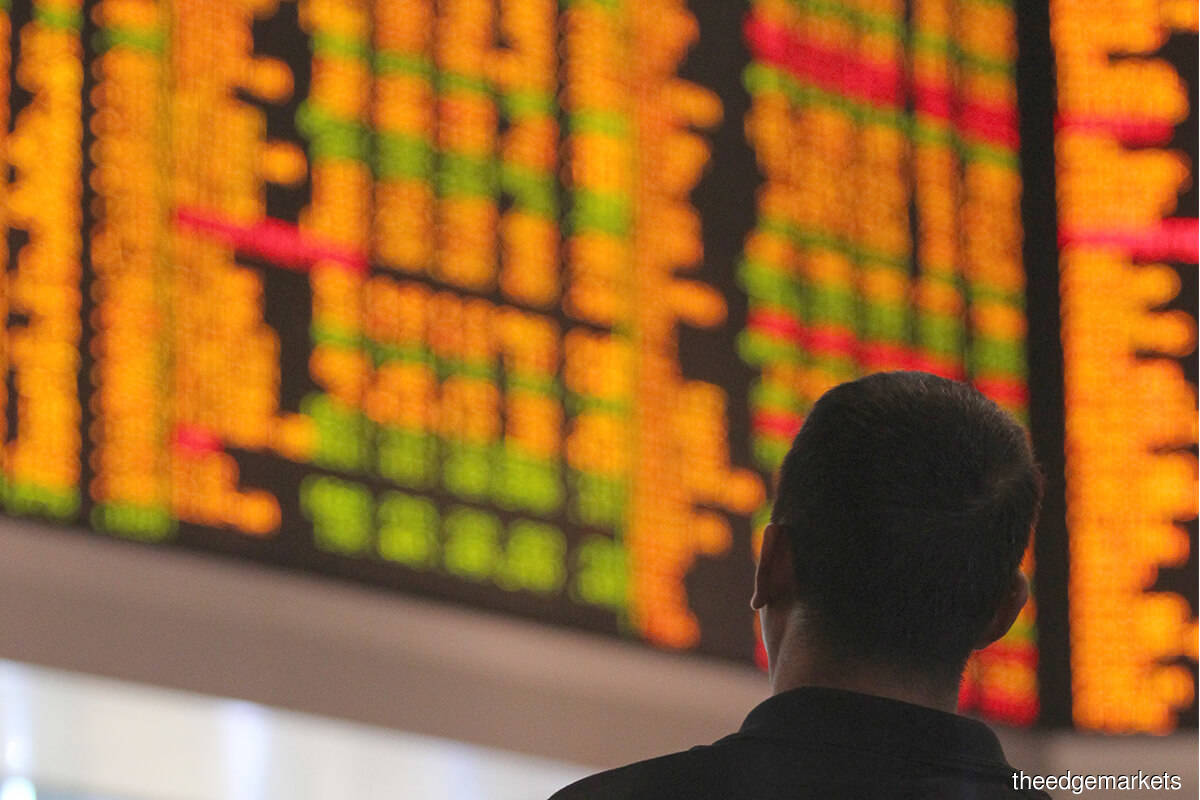 KUALA LUMPUR (March 10): Share prices of Bursa Malaysia Technology Index constituents including Malaysian Pacific Industries Bhd (MPI) and ViTrox Corp Bhd rose among top gainers in morning trade today after the US' tech-laden Nasdaq closed up about 4% in overnight transactions as US bond yields fell and as investors bargain-hunted for beaten-down technology stocks.
On Bursa today, MPI's share price had risen RM1.60 or 4.58% to RM36.50 at the time of writing, while ViTrox added 36 sen or 2.48% to RM14.86.
"On stocks selection, the overnight strong Nasdaq's relief rally could spill over to local technology stocks and trigger renewed buying optimism after share prices corrected 20%-30% from their recent peaks," Hong Leong Investment Bank Bhd analyst Ng Jun Sheng wrote in a note today.
Bursa's Technology Index had risen 2.77 points or 3.46% to 82.92 at 9.07am to become the top percentage gainer among bourse indices after the Nasdaq's overnight rise.
Overnight in the US, it was reported that the Nasdaq added 464.66 points, or 3.69%, to 13,073.83,  The Dow Jones Industrial Average, meanwhile, rose 30.3 points, or 0.1%, to 31,832.74, while the S&P 500 gained 54.09 points, or 1.42%, to 3,875.44.
"U.S. stocks rallied on Tuesday, with the Nasdaq gaining about 4% to recoup heavy losses from the previous session as US bond yields retreated and investors scooped up battered technology stocks.
"Tesla Inc jumped the most in almost a year, while Amazon.com Inc and Microsoft Corp posted the biggest single-day gains in five weeks. The tech stars suffered sharp losses in recent weeks as rising yields raised concerns over their high valuations.
"The Nasdaq posted its biggest single-day rise since Nov 4. The Dow set a record intraday high but pulled back from earlier gains at the close," Reuters reported.
It was reported that news that the US' US$1.9 trillion (RM7.84 trillion) coronavirus relief package was nearing final approval sparked a spike in yields on Monday, pushing the tech-heavy Nasdaq to end more than 10% below its Feb 12 closing high, confirming a correction for the index.
It was reported that US 10-year Treasury note yields eased to as low as 1.523% after hovering near a 13-month high of 1.613% on Monday. It was reported that longer-dated yields jumped over the last month as investors priced in a faster rebound and higher inflation that was expected at the start of the year.
The market was adjusting to the new level of interest rates, Kristina Hooper, the chief global market strategist of Invesco in New York, was quoted as saying.
"Today (yesterday), the 10-year [Treasury note yield] is down a bit, and that takes pressure off valuations, so tech is performing well," Hooper said. "The market is just about getting comfortable at this level of rates," she said.
It was reported that rising rates disproportionately hurt high-growth tech companies because they are valued on earnings expected years into the future rather than profits earned in the short term.