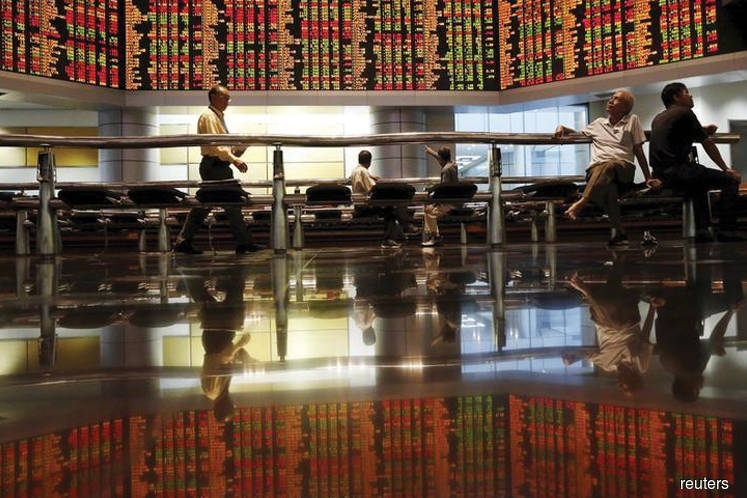 KUALA LUMPUR (May 18): Trade volume across Bursa Malaysia rose to another record high in less than week at more than 10 billion securities today as higher crude oil prices led to heavy trading of shares in Bursa Malaysia-listed oil and gas-related companies.
At 4:19pm, trade volume across the exchange stood at 10.06 billion securities worth RM3.76 billion.
Earlier at 4:10pm, trade volume stood at 9.76 billion securities valued at RM3.66 billion. The most active stocks were Icon Offshore Bhd and Velesto Energy Bhd, which registered a volume of some 634 million and 570 million shares respectively. Icon's share price rose five sen or 66.67% to 12 sen while Velesto climbed three sen or 21.43% to 17 sen as world markets took cue from higher crude oil prices.
It was reported that oil prices climbed by more than US$1 a barrel on Monday, supported by output cuts and signs of gradual demand recovery amid easing coronavirus curbs, with US oil showing no signs of last month's contract expiry price rout.
Reuters reported that Brent crude was up US$1.06, or 3.3%, at US$33.56 a barrel by 0452 GMT, after touching its highest since April 13. US West Texas Intermediate crude was up US$1.29, or 4.4%, at US$30.72 a barrel, after rising to its highest since March 16.
Trade volume across Bursa previously rose to an all-time high of 9.59 billion units on Wednesday (May 13) as the spectre of a resurgence of the Covid-19 outbreak dictated world stock market sentiment then.
Prior to Wednesday, Bursa hit all-time high trading volume on Aug 20, 2014, when the exchange saw 7.67 billion securities transacted.