This article first appeared in The Edge Financial Daily, on April 17, 2020.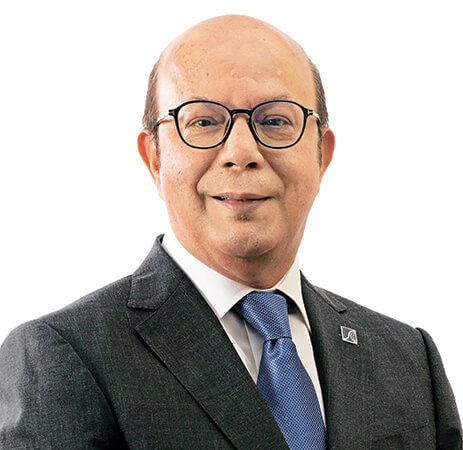 Syed Zaid: These measures will allow companies more time to regularise their financial positions.
KUALA LUMPUR: In view of the current trying time, the Securities Commission Malaysia (SC) chairman Datuk Syed Zaid Albar announced that Bursa Malaysia will temporarily suspend Practice Note 17 (PN17) or Guidance Note 3 (GN3) classification on companies which financial positions slip into the status.
"We have already allowed PN17 and GN3 companies up to 24 months to regularise their financials.
"So, moving forward, in addition to this, after a discussion with Bursa, Bursa will provide companies listed on the Main Market, temporary relief from the PN17 classification in relation to certain criteria," said Syed Zaid. The temporary relief also applied to GN3 for ACE Market-listed companies.
Currently, there are 25 Main Market-listed PN17 companies and three GN3 companies on ACE Market which need to regularise their financial positions.
The 28 companies now have more time to work out their regularisation plan considering they contend with challenges due to the Covid-19 pandemic, said Syed Zaid.
"These measures will allow companies more time to regularise their financial positions. The period for this relaxation will be effective from April 17 this year until June 30, 2021," he said during a virtual media briefing in conjunction with the release of the SC's 2019 annual report yesterday.
Noting that extraordinary times call for extraordinary responses, Syed Zaid said "this is not business as usual" given the unprecedented Covid-19 pandemic. He noted that the SC is deploying a wide range of regulatory tools to support the market and its participants.
"While the SC is doing what it can to support the businesses, we remain steadfast in ensuring investor interest is protected during this challenging time. We continue to raise investor awareness on scams, as scammers tend to target people during times of uncertainty.
"The SC will take a targeted approach to protect vulnerable investors and minority shareholders. I would also like to remind our intermediaries to remain vigilant and for PLCs (public limited companies) to remember their obligations to shareholders and to make timely disclosures," he said.
The regulator also assured investors that the Malaysian capital market remains fundamentally strong and is functioning in an orderly manner, supported by deep domestic liquidity and complemented by the government's stimulus packages.
As the financial system adjusts to the impact of Covid-19, Syed Zaid said the SC will continue to monitor the evolving situation in global and domestic markets, calibrate its responses and update the public accordingly.