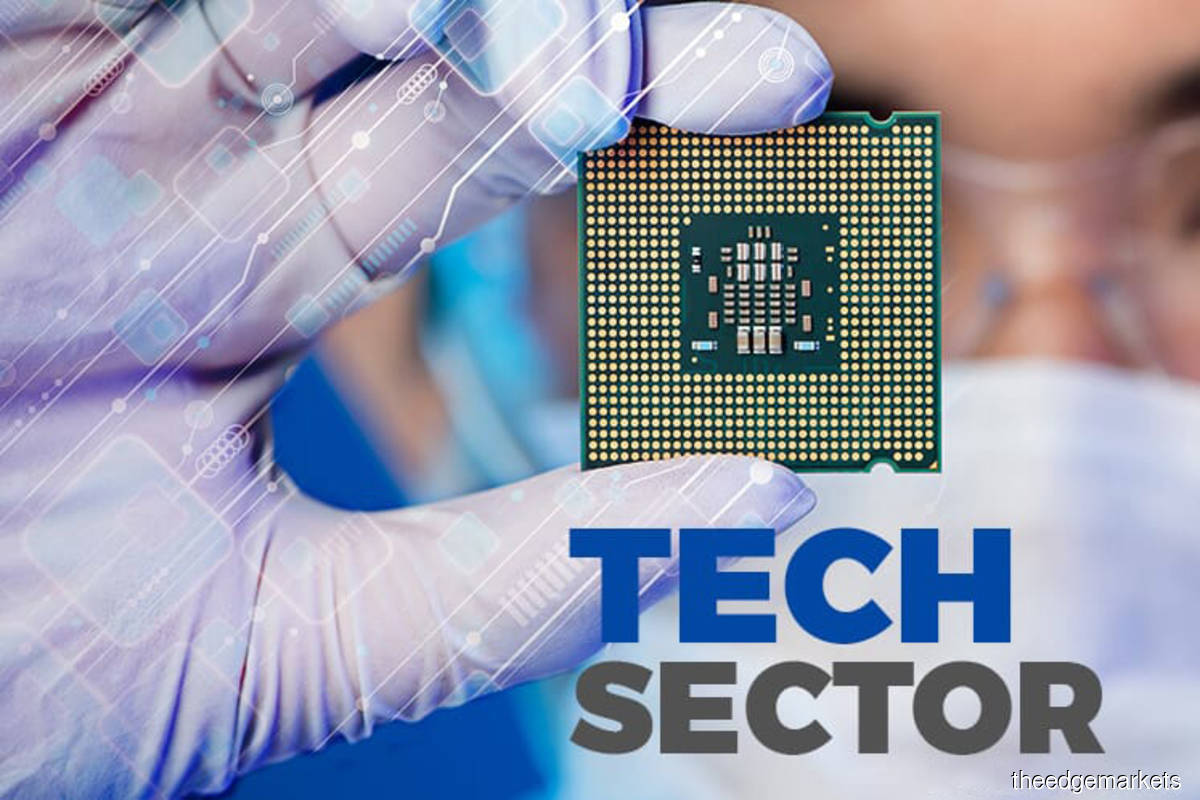 KUALA LUMPUR (March 5): Bursa Malaysia's Technology Index, which tracks share prices of companies including semiconductor manufacturers, fell 3% in morning trade today to become the top percentage decliner among bourse gauges on overnight news the US' tech-laden Nasdaq was down 10% from its February record high as US Federal Reserve (Fed) chair Jerome Powell's remarks disappointed investors concerned about higher US bond yields.
On Bursa today, the technology gauge was down 3.01 points or 3.42% at 84.90 at 10.34am.
Later at Bursa's 12.30pm break, the index settled down 3.07 points or 3.49% at 84.84 as share prices of its constituents — including Malaysian Pacific Industries Bhd (MPI), UWC Bhd and KESM Industries Bhd — fell among the top decliners on Bursa.
MPI settled RM2.64 or 6.31% lower at RM39.20, UWC was down 50 sen or 7.79% at RM5.92, and KESM dropped 40 sen or 2.9% to RM13.40.
Wall Street ended sharply lower yesterday, leaving the Nasdaq down nearly 10% from its February record high after remarks from Powell reportedly disappointed investors worried about rising longer-term US bond yields.
It was reported that a decline of 10% from its February record high would confirm that the Nasdaq was in a correction.
"The benchmark 10-year Treasury yield spiked to 1.533% after Powell's comments, which did not point to changes in the Fed's asset purchases to tackle the recent jump in yields. It still held below last week's one-year high of 1.614%.
"Some investors had expected that the Fed might step up purchases of long-term bonds, helping to push down long-term interest rates," Reuters reported.
Tech stocks are reportedly sensitive to rising yields because their value rests heavily on future earnings, which are discounted more deeply when bond returns go up.
"Valuations are at the high end of historic ranges, so you are seeing selling, especially in the higher valuation areas like the Nasdaq and tech [in] general," Tim Ghriskey, the chief investment strategist of Inverness Counsel in New York, was quoted as saying.
In Malaysia today, analysts and fund managers told theedgemarkets.com that the decline in technology-linked stocks was due to profit taking.
Rakuten Trade Sdn Bhd head of equity sales Vincent Lau said the spillover effect from US markets prompted investors to take profit on shares in Malaysia-listed technology companies today.
He said the correction in share prices was "healthy".
Areca Capital Sdn Bhd chief executive officer (CEO) Danny Wong also said the selldown of shares in technology companies today was due to profit taking among short-term investors as "technology stocks' [prices] had gone up a lot since last year".
 
He added: "Negative news of global technology stocks has accelerated such actions (profit taking)."
Overnight in the US, the Dow Jones Industrial Average reportedly fell 1.11% to end at 30,924.14 points, the S&P 500 lost 1.34% to 3,768.47, and the Nasdaq Composite dropped 2.11% to 12,723.47.
The S&P 500 posted 28 new 52-week highs and no new lows, while the Nasdaq Composite recorded 173 new highs and 151 new lows, Reuters reported.