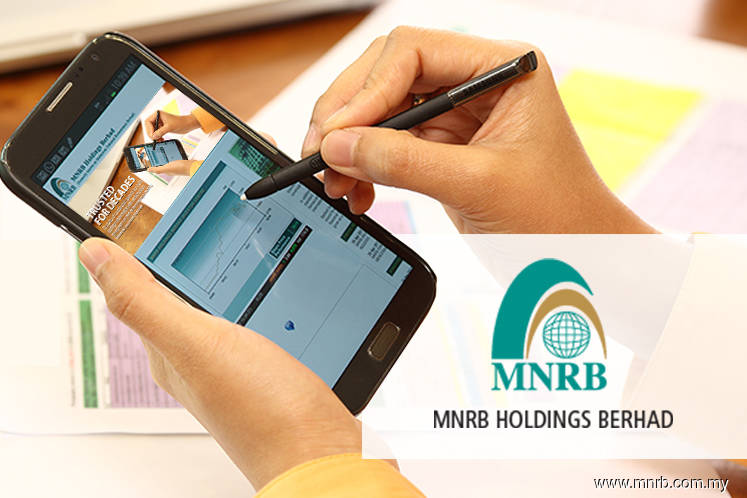 KUALA LUMPUR (March 1): Bursa Malaysia today suspended the proprietary day trading (PDT) and intraday short selling (IDSS) of MNRB Holdings Bhd's shares, as the counter breached its price limit after dropping as much as 21 sen or 16.9% to touch an intraday-low of RM1.03.
In a filing, Bursa Malaysia said the PDT and IDSS activities for the general reinsurer has been suspended for the rest of the day as the counter has dropped more than 15 sen or 15% from its reference price.
"The PDT and IDSS activities will only be enabled the following trading day, Monday, March 4, 2019 at 8.30am," it said.
Yesterday, MNRB announced that it had incurred a net loss of RM12.5 million in its third quarter ended Dec 31, 2018, compared to net profit of RM36.22 million a year earlier, while revenue retreated 2.6% to RM565.85 million from RM581.41 million.
For the first nine months of its financial year, net profit declined 67% to RM35.47 million from RM107.38 million, while revenue fell 9.3% to RM1.67 billion from RM1.84 billion due to lower gross premiums and contributions from both its reinsurance and takaful subsidiaries.
The weaker yearly profit was because its reinsurance business registered a 91.9% fall in segment profit to RM6.1 million from RM75.2 million, due to higher claims arising from several large losses incurred during the period.
Its takaful business also saw profit retreating to RM29 million from RM31.9 million due to lower wakalah fee received from takaful funds, and its revenue was affected by the non-renewal of some unprofitable business.
The weaker performance in these two segments could not be offset by the higher earnings in its investment holding (which doubled to RM23.1 million from RM10.5 million) and retakaful (a profit of RM2.2 million versus a loss of RM1 million previously) businesses.
On prospects for the remainder of FY19, the group said it does not expect to outperform its previous financial year's results.
At its last traded price of RM1.04 today, down 20 sen or 16.13% from yesterday, the group has a market capitalisation of RM797.73 million.