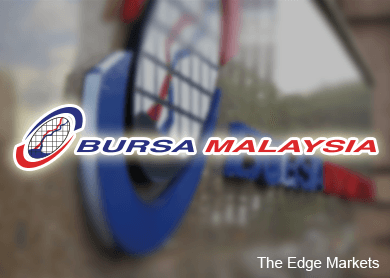 KUALA LUMPUR (June 25): Bursa Malaysia today publicly reprimanded, fined and suspended two dealer's representatives (DRs) for engaging in manipulative dealing activities in the securities of Petrol One Resources Bhd.
In a statement today, the regulator said it fined Yap Yeng Chong and Chang Meei Yee RM50,000 each, and suspended them for 12 months.
"In addition, they are required to undergo training on conduct or professionalism of DRs' market offences," Bursa said.
Yap was a commissioned DR of PM Securities Sdn Bhd at Klang branch, while Chang was a commissioned DR of ECM Libra Investment Bank Bhd and thereafter, Kenanga Investment Bank Bhd at Bandar Baru, Klang Branch.
Bursa said both of them had undertaken manipulative activities by rolling over and passing on the Petrol One shares to each other, through their respective clients' accounts on the due dates of settlement, to close out their clients' outstanding purchase positions.
"In the rollover activities, series of on-market cross trades were executed by both Yap and Chang, deliberately matching their clients' buy and sell trades to the opposing orders of each other's trading activities on the due dates for settlement," it noted.
Bursa added that these on-market pre-arranged trades had created and resulted in significant artificial spikes in the trading volume, active demand/ activity, as well as artificial price movement of Petrol One shares on the relevant trading days, which had compromised market integrity/orderliness and deceived the investing public.