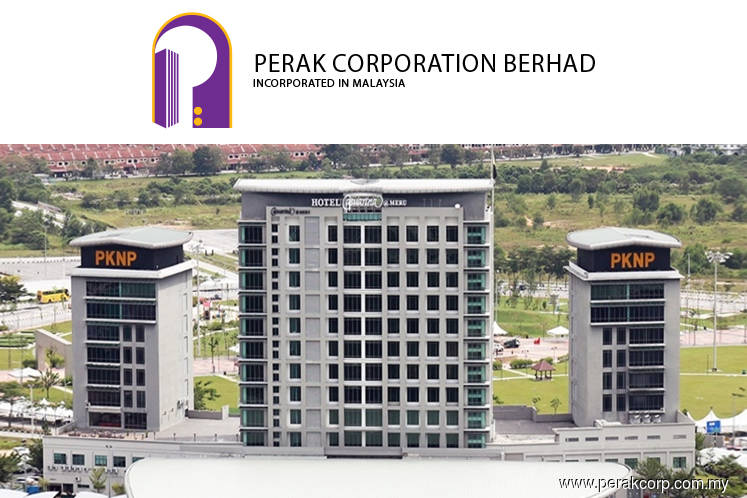 KUALA LUMPUR (May 6): Bursa Malaysia has publicly reprimanded Perak Corp Bhd and seven of its former directors for failing to issue its annual report for 2016 within the required period.
In a statement today, Bursa said Perak Corp had breached Paragraph 9.23(1) of the Main Listing Requirement for failing to issue its annual report that included the annual audited financial statements together with the auditors' and directors' reports for the financial year ended Dec 31, 2016 (FY16) by April 30, 2017.
The regulator said Perak Corp had only issued its 2016 annual report on June 6, 2017 after a delay of more than one month.
Additionally, Bursa said Perak Corp had failed to review and ensure the adequacy and effectiveness of its financial reporting function and carry out a limited review on its quarterly report submissions for 3QFY16, 4QFY16, 1QFY17 and 2QFY17.
As a result, Bursa has called on the seven directors to attend a training programme and fined them a total of RM237,500.
In a separate statement, Bursa said it has also reprimanded Wintoni Group Bhd and fined its seven directors a collective RM165,400 for failing to issue several financial statements on time.
It said Wintoni had breached Rules 9.22(1) and 9.23(1) of the ACE Listing Requirement when it failed to issue the quarterly reports for 3QFY15, 1QFY16, 4QFY16, 3QFY17, 4QFY17, 1QFY18 and 2QFY18 on time.
Wintoni had also failed to issue within the stipulated timeframe its 2015 annual report, which was only issued on Nov 29, 2016, said Bursa.
Bursa has also reprimanded Wintoni's liquidator for breach of Rules 2.22(3)(a) and (b) of the ACE Listing Requirement in regard to the breaches on the financial statements and annual reports.