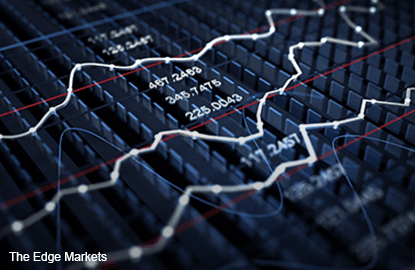 KUALA LUMPUR (June 17): Hang Seng-linked put warrants trading on Bursa Malaysia fell against broader share market gains. Asian share markets rose as concerns on the UK's possible European Union (EU) exit, popularly known as Brexit, ebbed on news of the killing of a pro-EU lawmaker.
At Bursa Malaysia, HSI-HW shed 4.5 sen or 20.93% to 17 sen at 10:30am, while HSI-H25 was down 3.5 sen or 11.29% at 27.5 sen. At 11:30am, the Shanghai Composite added 0.69% while Hang Seng rose 0.82% at 11.40am.
In Malaysia, Inter-Pacific Securities Sdn Bhd remisier Sam Ng told theedgemarkets.com that the "Hang Seng Index put warrants traded in negative territory today because the Hang Seng Index rose".
Hang Seng-linked put warrants have an inverse correlation with the index, hence, investors buy these warrants to hedge against broader market losses.
Reuters reported that Asian shares rose on Friday, but were set for weekly losses as investors favoured safe haven assets due to fears that Britain will vote to quit the EU, though the killing of a pro-EU lawmaker was seen swaying sentiment toward the "Remain" camp.
Campaigning for Thursday's (June 23) referendum, which overshadowed this week's US and Japanese central bank meetings, was temporarily halted after a British member of parliament, Jo Cox, was shot and fatally wounded on Thursday (June 16).
"Investors are considering the risk of Brexit to have been lowered, both by reports that European hedge funds believe Brexit will not get up and, secondly, that the shooting (of Cox) has played against the Brexit vote," said Angus Gluskie, managing director of White Funds Management in Sydney.