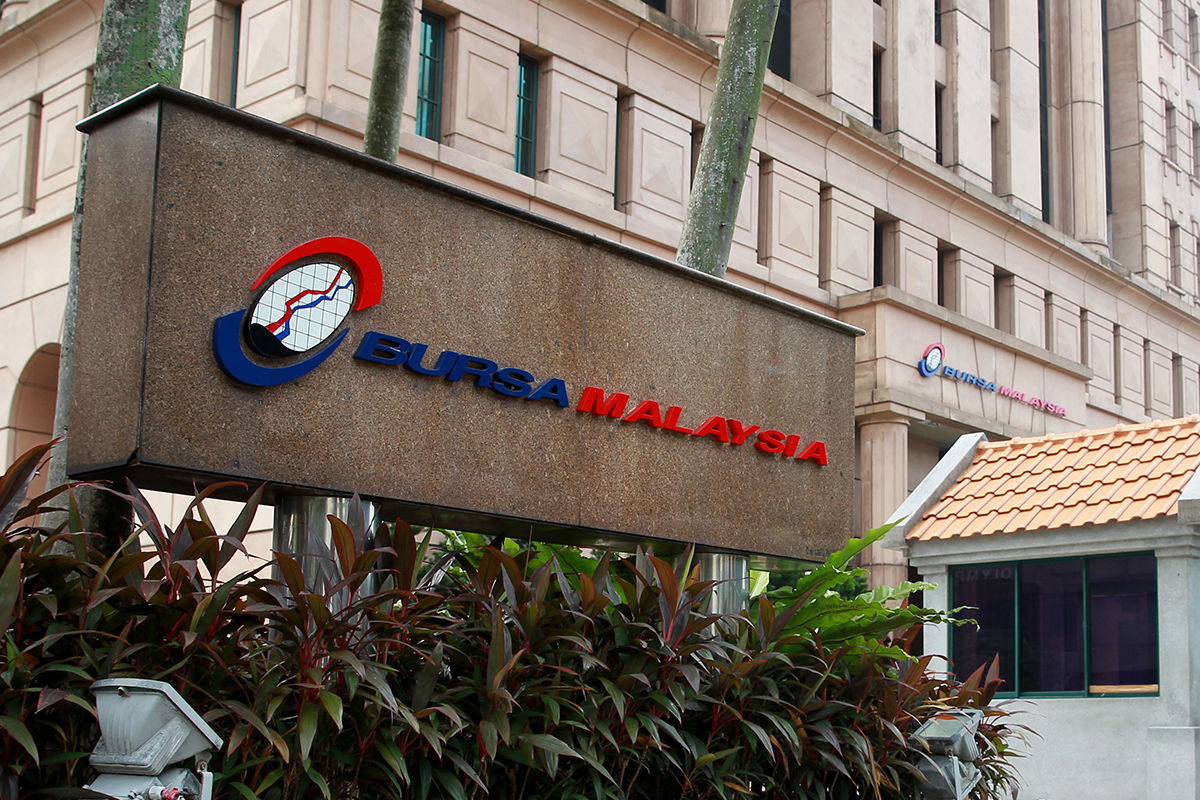 KUALA LUMPUR (April 27): Bursa Malaysia Bhd's net profit for the first quarter ended March 31, 2021 (1QFY21) almost doubled to RM121.39 million from RM64.73 million reported in the previous year, largely due to higher operating revenue.
Earnings per share rose to 15 sen from eight sen previously, its bourse filing showed.
Meanwhile, the stock exchange operator's quarterly revenue surged 54.08% to RM232.28 million against RM150.75 million, supported by higher trading revenue in the securities and Islamic market segments.
Bursa Malaysia, however, did not declare any dividends for the quarter.
On a quarter-on-quarter basis, the group's operating revenue increased marginally by 0.68% from RM230.7 million due to increase in revenue from the securities and derivatives market segments. Nevertheless, its net profit grew 16% from RM104.85 million in 4QFY20, underpinned by lower operating expenses. 
Commenting on the group's latest quarterly earnings, Bursa Malaysia chief executive officer Datuk Muhammad Umar Swift said average daily trading value (ADV) for securities market's on-market trades (OMT) continues to grow and domestic retail investors continue to play a significant role in the local marketplace, sustained by the easy access to the stock market and low-interest-rate environment.
"We have seen a resilient performance in our markets in 1QFY21 and expect it to continue to attract investments and trading in 2021," he said in a separate statement.
For the current quarter under review, Bursa Malaysia said its securities market registered trading revenue of RM150.9 million compared to RM78 million in 1QFY20 on the back of higher effective clearing fee rate in 1QFY21.
Meanwhile, derivatives market trading revenue decreased by 15.7% to RM22.6 million in 1QFY21 from RM26.7 million in 1QFY20, mainly due to lower number of contracts traded for Crude Palm Oil Futures (FCPO) and FTSE Bursa Malaysia KLCI Futures (FKLI), as well as the lower number of trading days in the current quarter under review, according to Bursa Malaysia. 
"As for the Islamic markets, the higher trading activity in Bursa Suq Al-Sila' (BSAS) resulted in the increase in the trading revenue by 16% to RM3.4 million in 1QFY21 from RM2.9 million in 1QFY20," it said. 
Moving forward, Umar highlighted that while Malaysia is well-positioned for an economic recovery in 2021, the pace and extent of the recovery remains uncertain.
"In consideration of the continuing impact of Covid-19 this year, the exchange will continue to support market participants by providing facilitative ecosystem initiatives alongside relief measures to ease financial burden and provide greater flexibility that can aid and support them through this challenging period.
"Our three-year (2021–2023) Strategic Roadmap has been formulated to ensure that the exchange remains competitive and continues to enhance value for our stakeholders," he added. 
At noon break today, shares of Bursa Malaysia were one sen or 0.12% higher at RM8.41, valuing the stock exchange operator at RM6.81 billion.