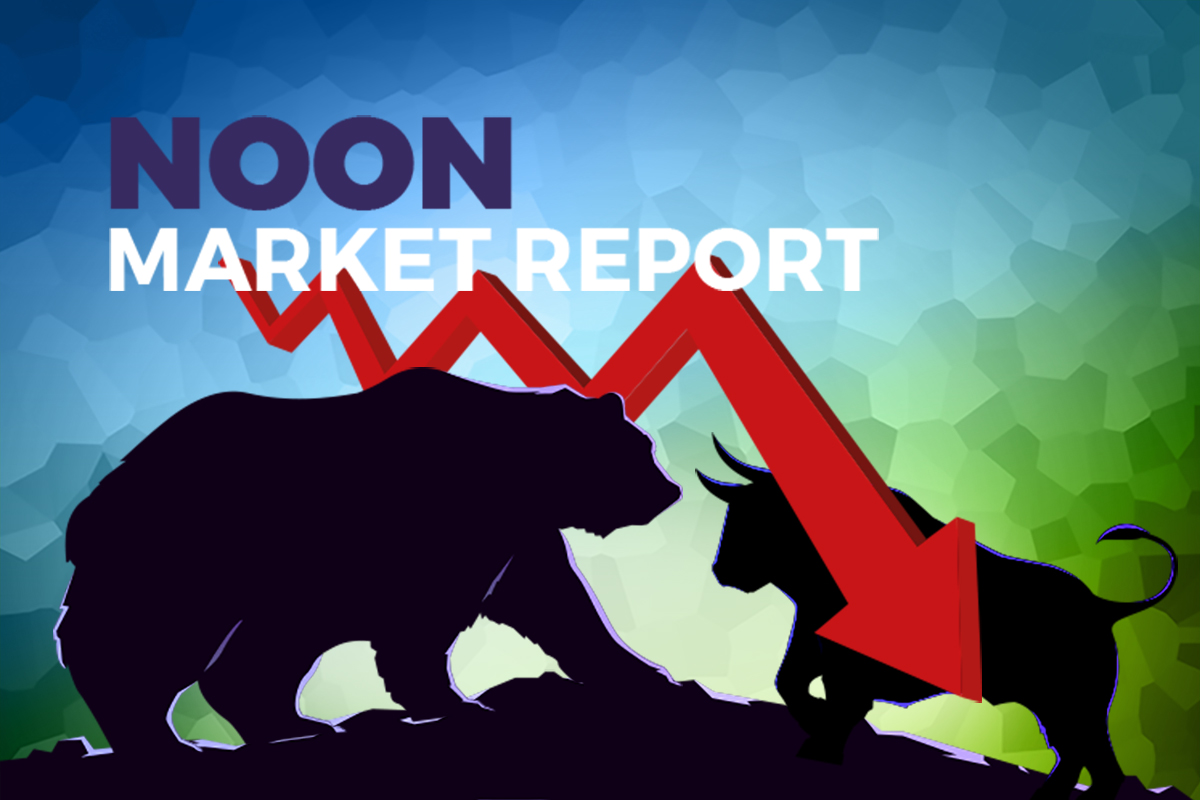 KUALA LUMPUR (June 11): Bursa Malaysia ended the morning trading session easier, driven by persistent selling of blue-chip counters, amid mixed sentiment in regional markets, dealers said.
At the lunch break, the benchmark FBM KLCI went down 6.44 points to 1,573.46 from yesterday's close at 1,579.90.
The index opened 3.37 points better at 1,583.27 today, and moved between 1,571.58 and 1,584.09 throughout the session.
At midday, 22 of the KLCI component stocks were lower, while five counters chalked up gains.
Market breadth was negative with losers leading gainers 491 to 384, while 430 counters were unchanged, 856 untraded and 29 others suspended.
Turnover stood at 3.05 billion units worth RM1.6 billion.
A dealer said investors remained cautious as they were still awaiting the decision on whether the government would extend emergency measures or implement more concerted efforts to contain the escalating domestic Covid-19 pandemic cases.
Meanwhile, Rakuten Trade Sdn Bhd expects the local market to trend sideways with slightly positive bias given the overall positive sentiment globally with immediate resistance at 1,600, while support is seen at 1,573.
Of the heavyweights, Malayan Banking Bhd (Maybank) eased one sen to RM8.17, Public Bank Bhd gained two sen to RM4.22, Petronas Chemicals Group Bhd (PetChem) fell four sen to RM8.05 and Top Glove Corp Bhd went down nine sen to RM4.71.
The top losers were CI Holdings Bhd and Rapid Synergy Bhd, which each gave up 23 sen to RM3.47 and RM8.05 respectively, while Nestlé (Malaysia) Bhd shed 20 sen to RM134.60.
Of the actives, Dagang NeXchange Bhd (DNeX) rose 3.5 sen to 89 sen following news that Hon Hai Precision Industry Co Ltd has acquired a substantial stake in the company, while Serba Dinamik Holdings Bhd lost 1.5 sen to 62.5 sen.
Among the gainers, Malaysian Pacific Industries Bhd (MPI) jumped RM1.90 to RM39.40, Transocean Holdings Bhd soared 34 sen to RM4.58 and Microlink Solutions Bhd earned 19 sen to RM2.73.
On the index board, the FBM Emas Index decreased 29.70 points to 11,495.42 and the FBMT 100 Index slid 30.91 points to 11,179.55, but the FBM ACE rose 2.42 points to 7,656.53.
The FBM Emas Shariah Index shed 48.82 points to 12,620.17, while the FBM 70 gained 16.31 points to 14,941.65.
Sector-wise, the Financial Services Index deducted 5.17 points to 15,266.14, the Industrial Products and Services Index inched down 0.22 of a point to 192.42, and the Plantation Index gave up 65.75 points to 6,697.65.