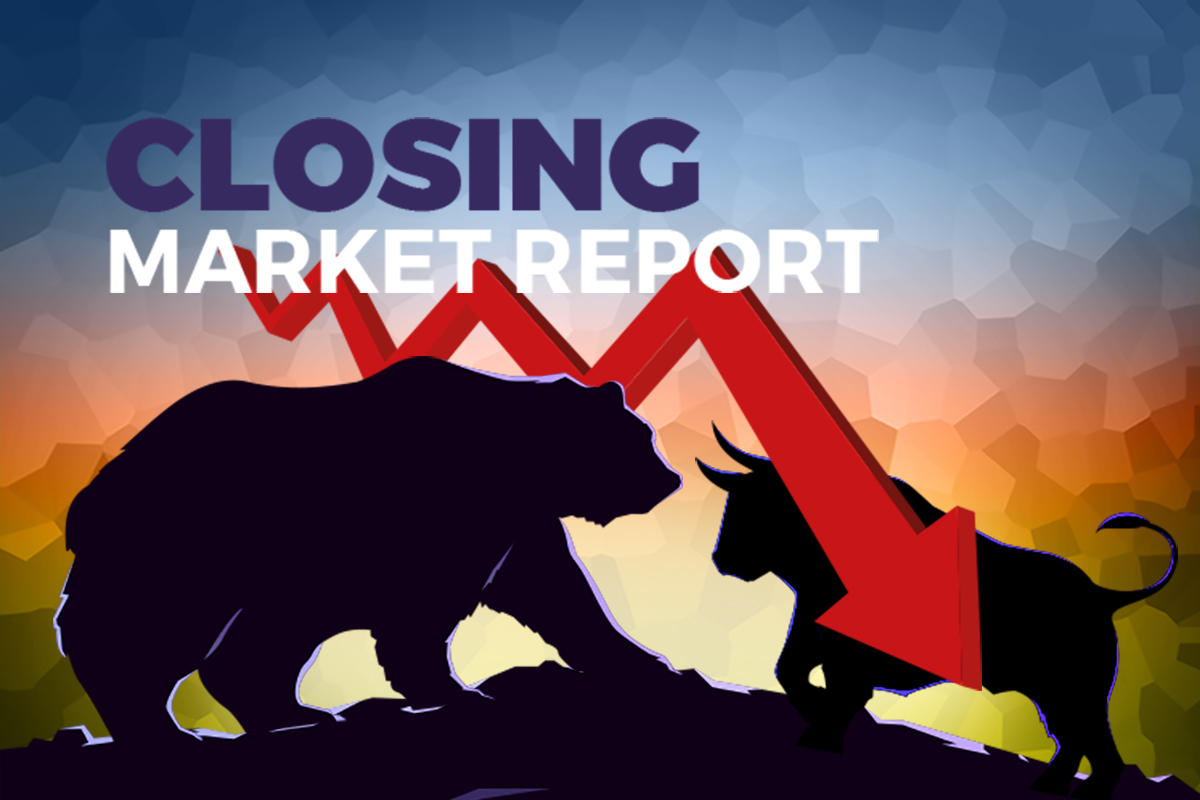 KUALA LUMPUR (Dec 5): Bursa Malaysia ended lower on Monday (Dec 5), with the key moving in a narrow range, while buying activities were seen mainly in energy, construction, and transportation stocks.
At 5pm, the benchmark FBM KLCI had dipped 10.24 points or 0.69% to 1,471.56, from last Friday's closing at 1,481.80.
The market barometer opened 0.28 of a point higher at 1,482.08, and moved between 1,470.33 and 1,482.08 throughout the day.
However, market breadth was positive with gainers outpacing losers 524 to 486, while 392 counters were unchanged, 839 untraded, and nine others suspended.
Turnover increased to 3.99 billion units worth RM2.07 billion, from last Friday's 3.35 billion units worth RM2.28 billion. 
Rakuten Trade Sdn Bhd vice-president of equity research Thong Pak Leng said the KLCI closed in negative territory on Monday, as investors shifted their buying interests to smaller-cap stocks.
"We believe the selldown today and last Friday provides more [opportunities for] upsides for investors, hence we reckon bargain-hunting may prevail anytime soon. We anticipate the index to trend within the 1,470-1,500 range," he told Bernama.
Meanwhile, the key regional indices were mostly higher on the reopening of the economy in China after a prolonged Covid-19 lockdown, as the Chinese government scaled back Covid-19 restrictions in more cities. 
Region-wise, Singapore's Straits Times Index gained 0.26% to 3,267.54, Japan's Nikkei 225 Index went up 0.15% to 27,820.40, and Hong Kong's Hang Seng Index surged 4.51% to 19,518.29, while China's SSE Composite Index rose 1.76% to 3,211.81.
Among Bursa heavyweights, Public Bank Bhd rose three sen to RM4.44, IHH Healthcare Bhd climbed two sen to RM5.85, Malayan Banking Bhd (Maybank) was unchanged at RM8.58 and CIMB Group Holdings Bhd was flat at RM5.64, Petronas Chemicals Group Bhd eased two sen RM8.50, and Tenaga Nasional Bhd (TNB) fell 31 sen to RM9.07.
Of the actives, MQ Technology Bhd gained 1.5 sen to seven sen and SMTrack Bhd advanced 1.5 sen to eight sen, Dataprep Holdings Bhd jumped 10.5 sen to 27.5 sen and Icon Offshore Bhd edged up half a sen to 16 sen, while Borneo Oil was unchanged at two sen and Advance Synergy Bhd was flat at 19 sen. 
On the index board, the FBM Emas Index decreased 66.51 points to 10,586.69, the FBMT 100 Index fell 78.02 points to 10,279.13, the FBM Emas Shariah Index dipped 110.46 points to 10,767.45, and the FBM 70 declined 124.02 points to 12,947.17, while the FBM ACE garnered 57.28 points to 5,423.17. 
Sector-wise, the Financial Services Index inched down 0.57 of a point to 16,445.85, the Industrial Products and Services Index shed 0.26 of a point to 181.56, and the Plantation Index fell 54.79 points to 6,753.06, while the Energy Index increased 14.65 points to 814.76.
The Main Market volume expanded to 2.43 billion shares worth RM1.68 billion, from last Friday's 2.22 billion shares worth RM1.92 billion. 
Warrant turnover swelled to 388.70 million units valued at RM81.06 million, against 235.54 million units valued at RM39.49 million previously. 
The ACE Market volume surged to 1.17 billion shares worth RM306.25 million, from 889.48 million shares worth RM320.66 million last Friday.
Consumer product and service counters accounted for 416.25 million shares traded on the Main Market, followed by industrial products and services (762.57 million), construction (78.59 million), technology (372.89 million), special purpose acquisition companies (nil), financial services (77.72 million), property (173.91 million), plantation (20.31 million), real estate investment trusts (4.26 million), closed/funds (12,200), energy (344.15 million), healthcare (66.61 million), telecommunications and media (27.37 million), transportation and logistics (44.98 million), and utilities (35.89 million).