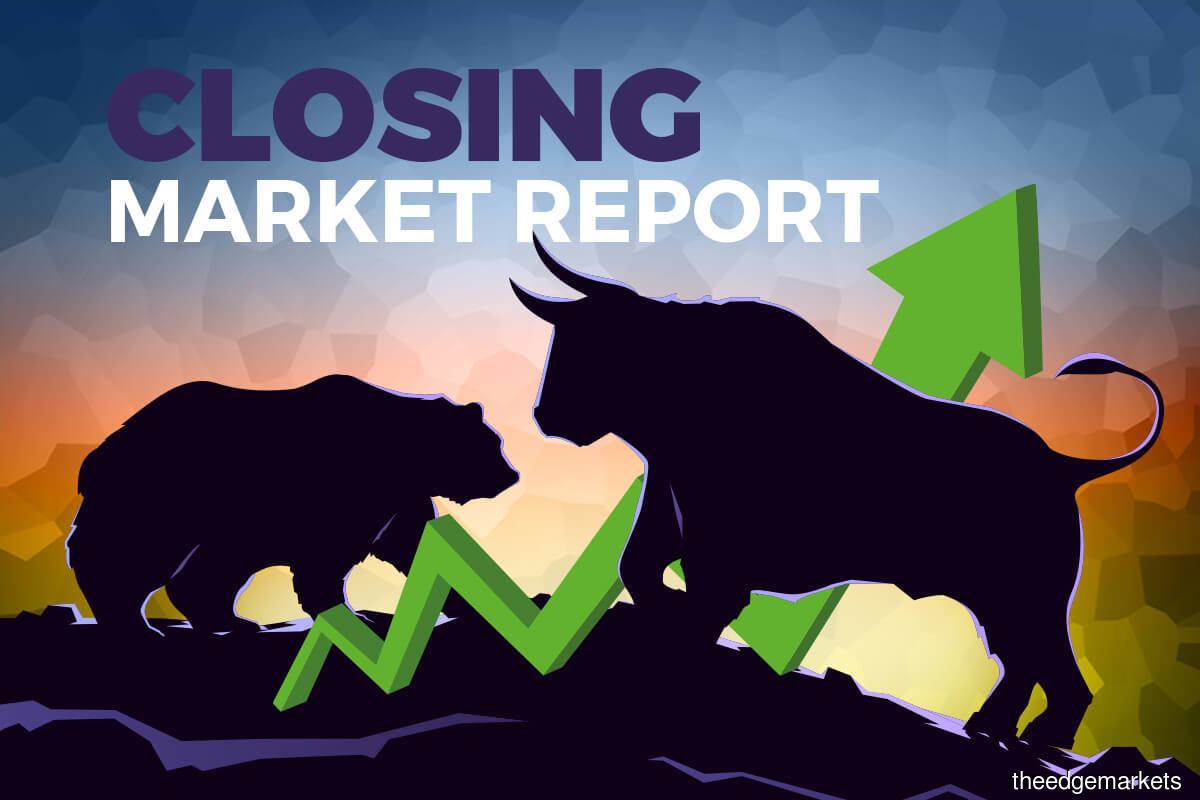 KUALA LUMPUR (June 28): Bursa Malaysia closed higher on Tuesday (June 28), lifted by buying interest in most heavyweights and in line with improving market sentiment across the region, said an analyst.
At 5pm, the FTSE Bursa Malaysia KLCI (FBM KLCI) rose 1.16% or 16.62 points to 1,454.74 from Monday's close of 1,438.12.
The benchmark index, which opened 0.86 of-a-point firmer at 1,438.98, moved between 1,431.35 and 1,455.46 throughout the day.
On the broader market, gainers led losers 470 to 410, while 420 counters were unchanged, 1,042 untraded, and 79 others suspended.
Total turnover narrowed to 2.28 billion units valued at RM1.61 billion from 2.65 billion units worth RM1.43 billion on Monday.
Rakuten Trade Sdn Bhd vice president of equity research Thong Pak Leng said regionally, key indices ended mostly higher as foreign funds returned to the region amid economic concerns in the United States and European Union.
On the local front, he said the benchmark index closed higher as bargain hunting continued following a heavy selldown over the past two to three weeks.
"Nonetheless, we remain cautious given the heightened market risks and volatility; therefore, profit takings may set in.
"As such, we expect the FBM KLCI to trend within the region of 1,430-1,460 for the remaining of the week with immediate support at 1,430 and resistance at 1,490," Thong told Bernama.
Among the Bursa heavyweights, PPB Group Bhd gained RM1.10 to RM16.10, Press Metal Aluminium Holdings Bhd rose 17 sen to RM4.86, and Sime Darby Plantation Bhd increased 13 sen to RM4.43. Malayan Banking Bhd advanced six sen to RM8.64, Public Bank Bhd added two sen to RM4.46, Petronas Chemicals Group Bhd perked up five sen to RM9.25, IHH Healthcare Bhd was flat at RM6.48, and CIMB Group Holdings Bhd climbed eight sen to RM5.
Of the actives, Sapura Energy Bhd and Yong Tai Bhd added half-a-sen each to five sen and nine sen, respectively, Green Packet Bhd gave up half-a-sen to six sen, Dagang NeXchange Bhd rose two sen to 81.5 sen, and Hibiscus Petroleum Bhd increased eight sen to RM1.03.
On the index board, the FBM Emas Index was 89.52 points firmer at 10,375.85, the FBM 70 gained 9.71 points to 12,534.26, the FBM Emas Shariah Index climbed 100.2 points to 10,555.74, and the FBMT100 Index jumped 90.1 points to 10,111.13, but the FBM ACE fell 36.79 points to 4,794.86.
Sector-wise, the Financial Services Index rose 98.73 points to 16,113.86, the Plantation Index improved 119.31 points to 7,042.17 and the Industrial Products and Services Index bagged 1.68 points to 184.56.
Main Market volume decreased to 1.54 billion shares worth RM1.14 billion from 1.64 billion shares valued at RM1.19 billion on Monday.
Warrants turnover reduced to 442.16 million units valued at RM103.18 million against 592.57 million units worth RM108.71 million on Monday.
ACE Market volume fell to 297.45 million shares worth RM96.16 million versus 414.6 million shares valued at RM141.01 million previously.
Consumer products and services counters accounted for 161.26 million shares traded on the Main Market, industrial products and services (385.02 million), construction (21.53 million), technology (225.15 million), SPAC (nil), financial services (51.61 million), property (160.43 million), plantation (34.35 million), REITs (6.36 million), closed/fund (25,600), energy (298.35 million), healthcare (59.1 million), telecommunications and media (107.54 million), transportation and logistics (18.23 million), and utilities (15.43 million).