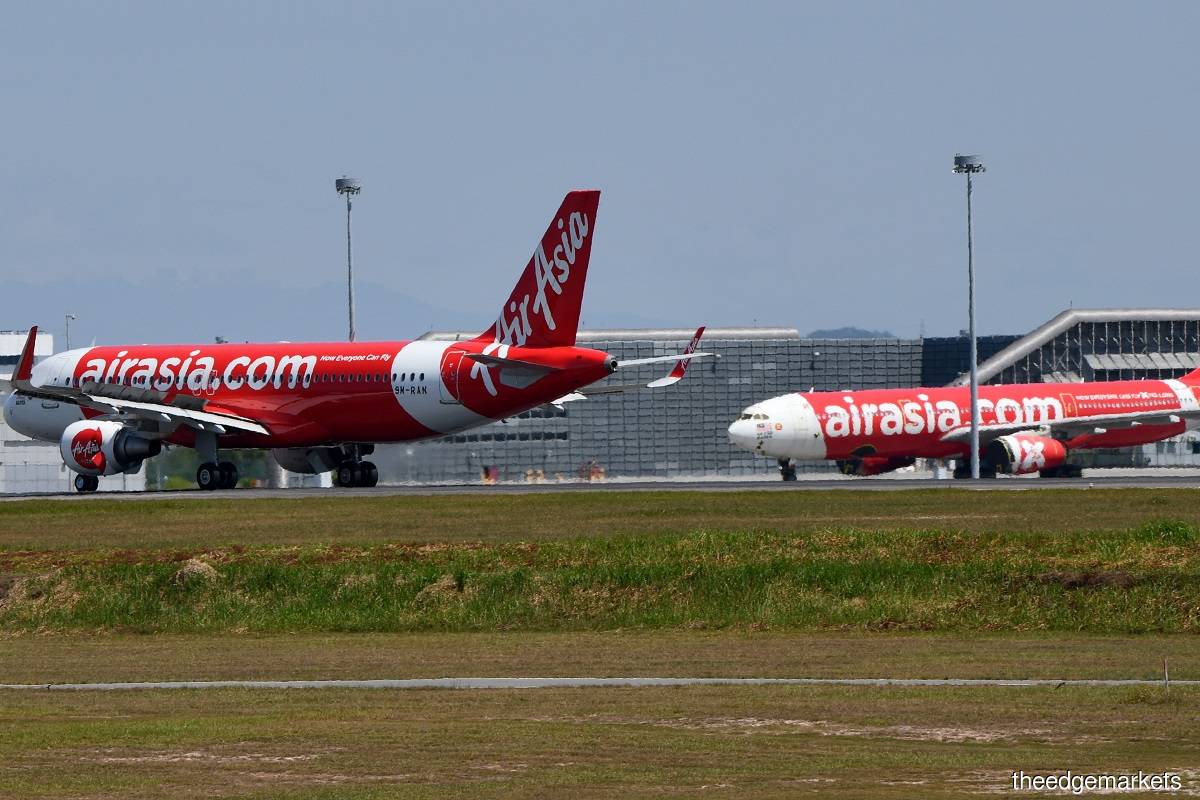 KUALA LUMPUR (July 26):  AirAsia Group Bhd's application to extend the deadline of its private placement by five months has been approved by Bursa Malaysia following the submission of the application last Monday (July 19).
Air Asia is seeking the extension to complete the private placement of the remaining 198.18 million shares that it has yet to issue.
"On behalf of the Board, RHB Investment Bank wishes to announce that Bursa Securities had vide its letter dated July 26, 2021, resolved to grant AAGB an extension of time from August 2, 2021 up to December 31, 2021 for the company to implement the private placement," the low-cost carrier's filing with Bursa Malaysia showed.
To recap, the placement comprises 668.39 million shares, representing 20% of the group's total 3.34 billion issued shares  as at Jan 18, 2021.
Previously, AirAsia had placed out 100.37 million shares in March at 86.5 sen per share, raising RM86.82 million, and 369.85 million shares in the first round in February at 67.5 sen per share, raising RM249.65 million.  
So far, it has raised RM336.47 million via placement of new shares.
The airline intends to raise a total of RM454.51 million from share placements.
The group has said the proceeds to fund its fuel hedging settlement (RM146.63 million),  to utilise for general working capital expenses (RM135.57 million), to pay for aircraft lease and maintenance (RM95.19 million), to fund its AirAsia Digital Sdn Bhd's digital units namely airasia.com and BigPay (RM76.96 million).
AirAsia shares closed up 0.5 sen or 0.6% to 84 sen, for a market value of RM3.27 billion. There were 55,518 shares traded.