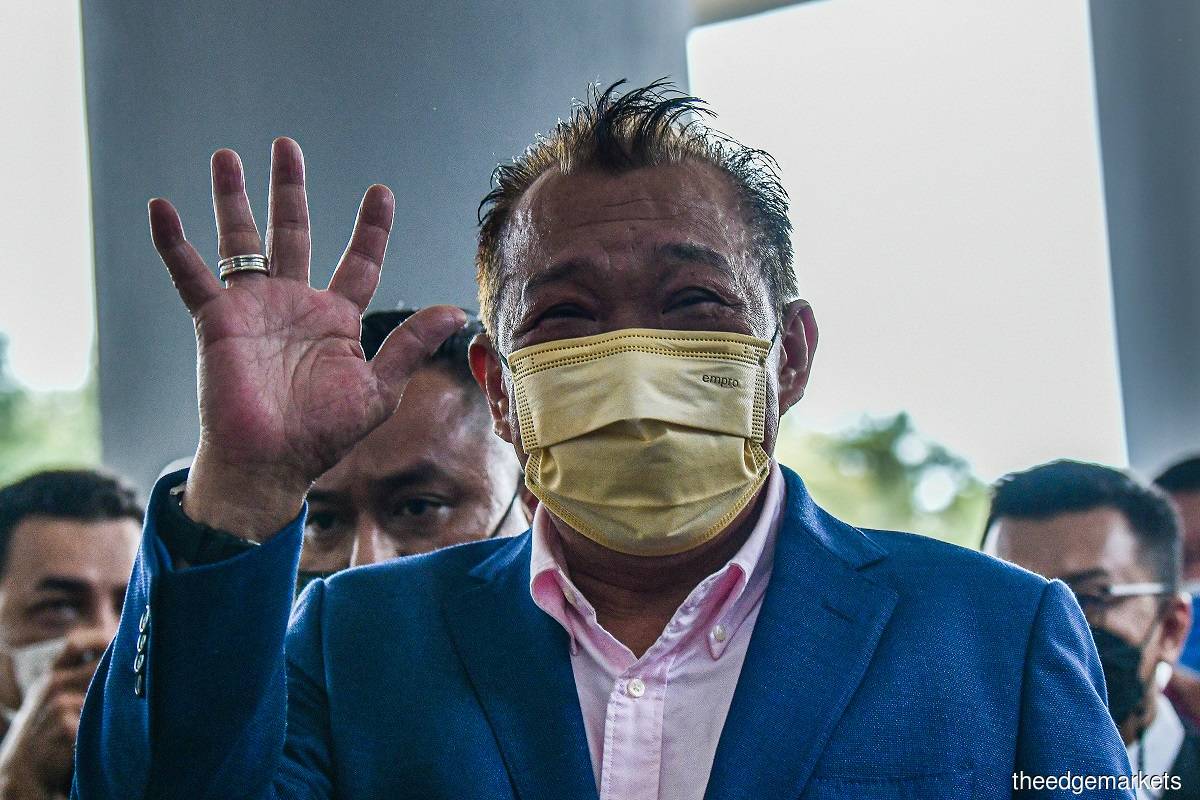 KUALA LUMPUR (Sept 23): Kinabatangan Member of Parliament Datuk Seri Bung Moktar Radin and his wife Datin Seri Zizie Izette Abdul Samad have been granted a stay from entering their defence in their ongoing graft trial.
This comes after both Bung Moktar and Zizie made applications to review an earlier Sessions Court decision for both to enter their defence in the corruption case involving RM2.8 million related to a Felcra Bhd investment.
Zizie's application came up before High Court judge Datuk Collin Lawrence Sequerah on Friday (Sept 23) who granted a stay of the Sessions Court proceedings pending the disposal of the applications filed on Monday. 
A similar application by Bung Moktar will be heard next Monday before judicial commissioner Datuk Azhar Abdul Hamid.
Deputy Public Prosecutor Datuk Faridz Gohim Abdullah said that the prosecution had no objections to the stay.
Bung Moktar's lead counsel M Athimulan and Zizie's lead counsel Datuk K Kumaraendran also informed the court that they wish to consolidate both applications before a single judge, and will make a formal application to do so.
Initially, a hearing was fixed for Friday, where the couple were expected to enter their defence.
This was after Sessions Court judge Rozina Ayob ruled on Sept 2 for the two to enter their defence, after finding that the prosecution had established a prima facie case in the graft charges against the duo.
Speaking to the media later, Kumaraendran said that the applications were made under Section 323 of the Criminal Procedure Code for a revision of the Sessions Court decision for the couple to enter their defence.
He said the applications were made on the ground of the "correctness of the decision".
Later, there was also a brief mention before Rozina, where the judge said that new trial dates will be determined upon the disposal of the applications in the High Court.
According to the first charge, Bung Moktar, who was then the non-executive chairman of Felcra, had accepted bribes of RM2.2 million in cash from Public Mutual investment agent Madhi Abdul Hamid through Zizie.
For the second charge, he is accused of accepting bribes of RM262,500 in cash from Madhi for a similar purpose.
He is also accused of accepting a bribe of RM337,500 in cash from Public Mutual investment agent Norhaili Ahmad Mokhtar.
All the offences were said to take place in June 2015. Meanwhile, Zizie faces three abetment charges.
Read also:
Bung Moktar and wife ordered to enter defence over Felcra graft charges