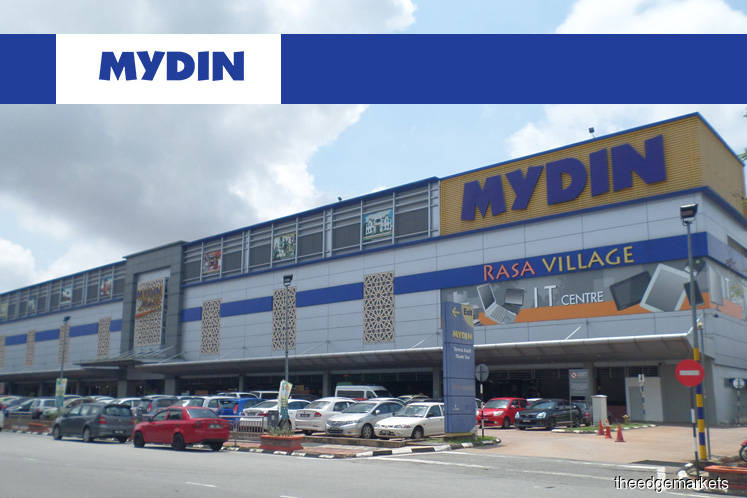 KUALA LUMPUR (May 15): Retailer and wholesaler Mydin Mohamed Holdings Bhd expects the removal of the Goods and Services Tax (GST) to not be smooth, but will eventually help improve sales.
"It's going to be a mess," managing director Datuk Ameer Ali Mydin told theedgemarkets.com when asked to comment on how the proposed removal of GST will assist the group.  
"It took more than one year of planning and six month after to implement (the GST in April 2015). Remember, we had to change (our) prices . Now, we have to reverse back. It is not going to be easy," Ameer said.
The new Pakatan Harapan government has promised to remove the consumption tax within a 100 days.
Nevertheless, the transition from GST to the sales and services tax (SST) is expected to be smoother than when the transition was from the SST to the GST.
Regarding the amount Mydin Mohamed had spent on implementing GST, Ameer estimated RM20 million went into information technology and another RM2 million for other related cost.
It is understood that the quantum of investment by retailers, differs. For example, if the retailer has already computerised their systems, the cost may have been more towards modifying their point of sale programme and inventory systems.
On whether Mydin Mohamed expects sales at their stores to improve after the removal of GST, Ameer said: "Yes. As perception is important. But will prices go down? Not necessarily, as it would depend on the SST rate."
Previous SST rate was 10% ex-factory price.
Mydin Mohamed posted its first loss in six decades in the financial year ended March 31, 2016 (FY16). The retailer made a net loss of RM156.61 million, on a revenue of RM2.66 billion. The GST implementation is said to have played a major role in Mydin's poor performance. 
"We could not increase prices fast enough," Ameer said, adding it was due to the Price Control and Anti-Profiteering Act 2011. Mydin had also cited weakening of the ringgit against the US dollar, as a contributing factor to its maiden losses.
Following the losses, the retailer took several drastic steps to act quickly, consolidating its operations last year with the sale of MyMydin Sdn Bhd — which operates 48 MyMydin convenience stores — to Jubilee Games Sdn Bhd, in order to focus on its hypermarket and emporium business. Currently, Mydin seeks a buyer for its premium supermarket chain, Sam's Groceria.
Last year, an estimated RM44 billion was collected by the government in GST revenue. SST, meanwhile, used to contribute about RM17 billion.