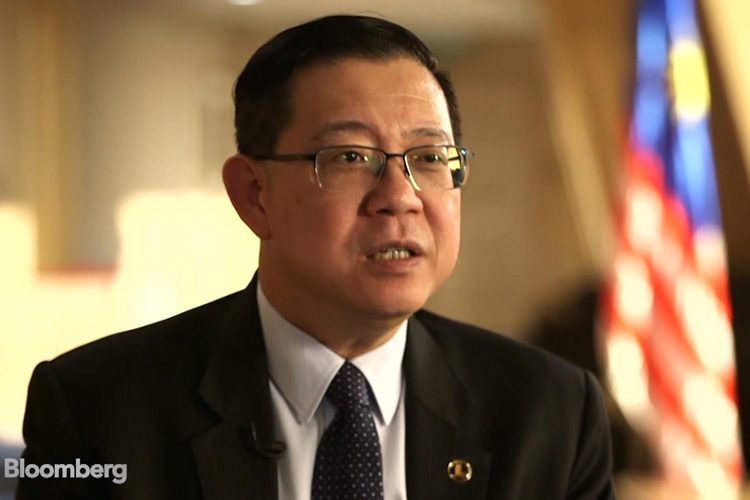 KUALA LUMPUR (April 2): The Government has not issued any instruction to open up "Bumiputera-only" contracts to all races despite opting for open tender and less bureaucracy in the procurement process, Finance Minister Lim Guan Eng reiterated  today.
Lim said claims that the Government had done so were made to incite hatred towards the administration and also himself.
"For Government contracts, we use the old methods, but the difference is that they must be awarded via an open tender to get the best contractor and the best pricing that favours the Government.
"If there is any other document [that states otherwise], I would like to see who gave such orders," he added.
Lim was responding to the claim by opposition lawmaker Ahmad Marzuk Shaary [PAS-Pengkalan Chepa] that Bumiputera contractors are being sidelined, as apparently  contracts in Selangor and Kuala Lumpur that were regarded as Bumiputera-only contracts as recently as 2018 are being renewed as open-for-all this year
"Based on the status [of the Government procurement], it was previously offered to Bumiputera [contractors]. Now it is open [for all]," Ahmad Marzuk alleged in the Dewan Rakyat during the Finance Minister's winding-up session on the 2018 Supplementary Budget Bill.
The Minister, however, declined a request from Ahmad Marzuk to read out the procurement document from his mobile phone. He instead asked the lawmaker to file a written question, prompting protests among the Opposition MPs.
Ahmad Marzuk was later instructed by the Dewan Rakyat speaker to leave the hall after interrupting Lim numerous times and uttering unparliamentary words, following which several other MPs followed suit.
Lim has been saying since November last year that the new procurement process will not sideline Bumiputera contractors.
Unlike previously, contractors are no longer required to obtain the signature of political party division heads in the constituent where the contractors operate, which reduces bureaucracy and the possibility of corruption in the procurement process.