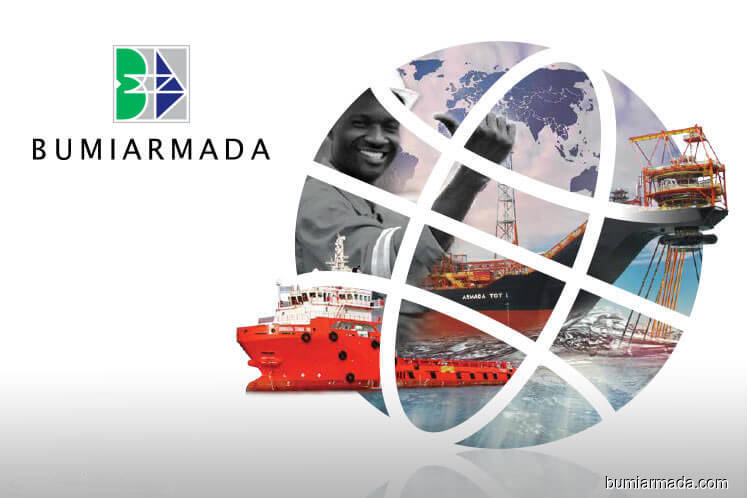 KUALA LUMPUR (Jan 18): Bumi Armada Bhd shares rose as much as three sen or 19% to 19 sen so far today after CIMB Research said Bumi Armada's difficult debt refinancing talks with banks are ongoing and that the probability of banks calling a default on the loans is low.
At 11:07am, the oil and gas support services provider's shares topped Bursa Malaysia's active list. Bumi Armada saw a turnover of some 158 million shares.
"Bumi Armada continues to negotiate for an extension to the May 2019F repayment deadline for US$380 million (about RM1.56 billion) worth of corporate term loans with a consortium of banks. These loans were originally taken to fund the acquisition of offshore support vessels and to repay the project financing of the prematurely-terminated Armada Claire floating production storage offloading (FPSO) contract. Bumi Armada hopes to complete the negotiations by 1Q19F, but is unable to offer any insight to the eventual outcome as the ball is in the banks' court to decide on the terms of the extension, if any.
"In our opinion, the probability of the banks calling a default on the loans and commencing liquidation proceedings against Bumi Armada is small, because the US$380 million debt is unsecured, and most of Bumi Armada's valuable FPSO assets and cashflows are ring-fenced to service their respective project finance debt. We think it may be more constructive for the banks to restructure the borrowings, and allow Bumi Armada to work through various initiatives to raise cash," CIMB analyst Raymond Yap wrote in a note today.
Yap said CIMB retained its "add" call on Bumi Armada shares with an unchanged target price of 70 sen.