This article first appeared in The Edge Financial Daily, on August 30, 2018.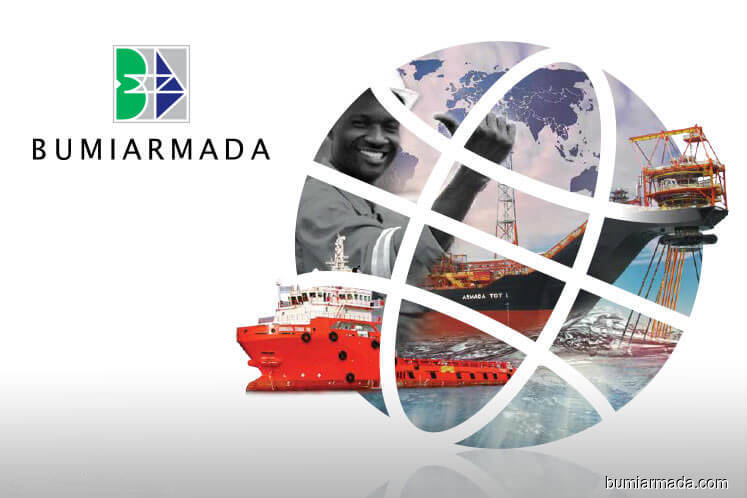 KUALA LUMPUR: Bumi Armada Bhd has recognised an impairment expense of US$119 million (RM477.2 million) in its financial statements for the second quarter ended June 30, 2018 (2QFY18), arising from its floating, production, storage and offloading (FPSO) vessel Armada Kraken for the Kraken field in the UK's North Sea. The estimated negative financial impact on the group's profit or loss is approximately US$25 million (RM100 million) for 2018.
In its filing with Bursa Malaysia yesterday, Bumi Armada said the impairment amount was obtained through an assessment based on the terms in an amended agreement between the group's wholly-owned subsidiary Armada Kraken Pte Ltd and the charterers.
Bumi Armada said Armada Kraken had entered into an amended agreement with the charterers — EnQuest Heather Ltd, EnQuest ENS Ltd and Nautical Petroleum Ltd, to supplement the bareboat charter contract dated Dec 20, 2013.
Under the terms of the amended agreement, Bumi Armada said both parties have agreed to mutually waive their respective rights under the bareboat charter that arose from certain claims and events occurred prior to the agreement's effective date on July 31, 2018.
As part of these mutual waivers, Armada Kraken agreed to pay the charterers US$15 million (RM60 million), to be fully paid by Dec 17 this year.
Bumi Armada said the agreed sum represents the full and final settlement of certain claims between both parties that arose before the effective date of the agreement.
The group also said the signing of the agreement is expected to mitigate Bumi Armada's long-term financial exposure under the bareboat charter.
Nonetheless, investors were spooked by the substantial impairment, resulting in Bumi Armada shares falling more than 15% from its reference price of 67 sen yesterday, prompting a trading suspension.
Bursa Malaysia said it suspended proprietary day trader and intraday short selling activities for Bumi Armada shares due to the price limit breach.
Prior to the suspension, Bumi Armada was last traded at 52.5 sen, down 14.5 sen or 21.64%. At that price, the group's market capitalisation was RM3.29 billion. Some 68.07 million shares changed hands yesterday.
The impairment also resulted in Bumi Armada posting a net loss of RM585.48 million for 2QFY18, compared to a net profit of RM116.59 million a year earlier.
It had posted a net profit of RM48.42 million in 1QFY18.
The oil and gas support services provider attributed the net loss to lower revenue and an impairment charge of RM478.94 million. Quarterly revenue fell to RM654.04 million from RM694.42 million previously.
"During the quarter, the group recognised an impairment charge of RM477.2 million and RM1.7 million for the Armada Kraken FPSO and Armada Gema respectively, as well as net allowances for impairment losses of RM117.4 million," the group said in a filing.
"Despite higher oil prices since the beginning of the year, oil companies remain cautious on committing new capital to new projects," it added.
Total net loss for the six months ended June 30, 2018 stood at RM537.06 million, versus a net profit of RM164.7 million a year earlier. Revenue inched up to RM1.25 billion from RM1.1 billion.