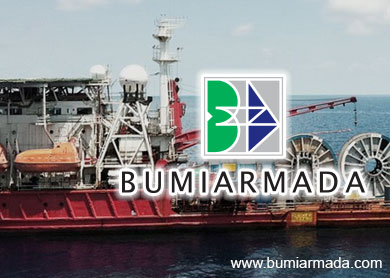 KUALA LUMPUR (Nov 12): The execution of the US$1.18 billion (RM3.76 billion) contract to supply one floating production, storage and offloading vessel to Husky-CNOOC Madura Ltd (HCML) by Bumi Armada Bhd's (Bumi Armada) has been delayed for the third time.
In a filing to Bursa Malaysia today, Bumi Armada said HCML and the consortium comprising Bumi Armada's wholly owned subsidiary, Bumi Armada Offshore Holdings Ltd, and its joint-venture company, PT Armada Gema Nusantara, have "mutually agreed" to amend the letter of intent (LOI) to extend the period for the execution of the contract.
The announcement stated that both parties have agreed the LOI will be terminated on Nov 27 this year unless another extension is agreed on or upon the signing of the contract.
"The parties have finalised clarifications and are procuring relevant internal approvals to execute the contract," said Bumi Armada.
Bumi Armada's announcement is part of a series of mutually agreed extensions that have been agreed upon by HCML and the consortium to extend the period of execution for the contract.
To recap, Jakarta-based oil and gas firm HCML and the consortium have agreed to sign a 10-year charter contract for a FPSO, with an option for a five year annual extension worth an aggregate US$147 million or RM469 million.
Bumi Armada had first received a LOI dated Aug 8 from HCML that the FPSO lease contract is to be finalised and signed within 45 days from the date of the LOI, unless an extension is mutually agreed by both parties.
On Oct 14, HCML and the consortium agreed to extend the execution of the contract to Oct 31. Then, the parties again agreed to extend the period for the contract signing to Nov 6.
Bumi Armada's share price has been on a decline since the beginning of the year, losing 44.46% to date. It reached a historical low on Oct 16 to close at RM1.36.
As at 2.30pm today, the stock is trading just above that at RM1.37, having declined 2 sen or 1.44% after over 8.7 million shares changed hands. This gives the company a market capitalisation of RM8.04 billion.