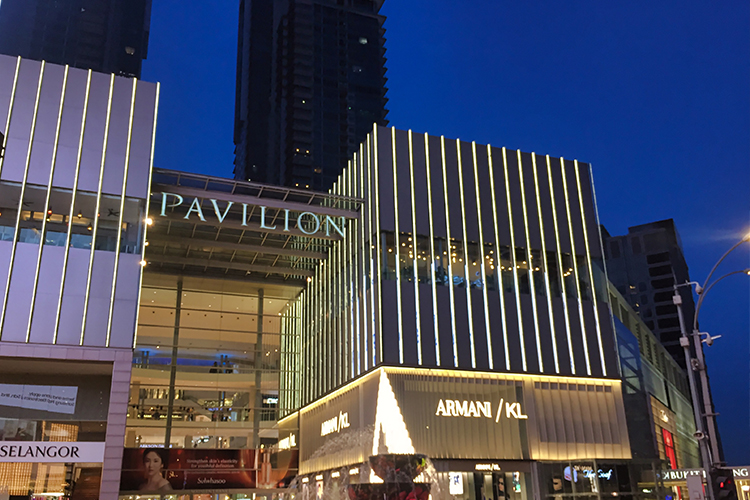 KUALA LUMPUR (March 6): Pavilion KL and Berjaya Times Square have come out to refute recordings that have gone viral on social media that urged the public to avoid the Bukit Bintang area as it is allegedly filled with Chinese nationals from coronavirus-hit areas.
"It has come to our attention that a video clip warning the public to stay away from Bukit Bintang and Pavilion KL in fear of the recent Covid-19 outbreak has been circulating, entitled 'Avoid Bukit Bintang in KL as there are many Chinese nationals there'.
"We view this message to be created with malicious intent towards Pavilion KL and the businesses in the Bukit Bintang area, aimed only at raising alarm and fear-mongering among shoppers and visitors," Pavilion KL said in a statement.
Similarly, Berjaya Times Square's management dismissed an audio recording in which a man speaking in Mandarin had alleged that 40 Chinese nationals from COVID-19 affected areas in Fujian and Sichuan had checked into its service apartments.
"We can confirm there is no truth whatsoever to this audio recording concerning Berjaya Times Square and we urge the public not to believe it or be unduly alarmed by this piece of fake news," Berjaya Times Square Management Corporation chairman Derek Chin said in a separate statement.
"We wish to assure our guests and visitors to Berjaya Times Square Shopping Mall and Berjaya Times Square Hotel, Kuala Lumpur and also the occupants of the service suites at Berjaya Times Square that your well-being is of the utmost priority to the Management Corporation and our staff remain vigilant at all times to ensure that your health and safety are not compromised in any way," Chin said.
The managements of both malls have since lodged police reports and filed their complaints with the Malaysian Communications and Multimedia Commission, as they seek an investigation into the matter.
Both malls also assured that they have taken proactive measures to prevent the spread of infection, and that their common areas and toilets are cleaned and sanitised frequently.
"Additionally, we advise shoppers to follow the preventive guidelines shared by the Malaysian Ministry of Health and the World Health Organisation to maintain a high standard of personal hygiene," Pavilion KL added.